Above the Falls River Stewards — N & NE Minneapolis
Upstream of downtown in North and Northeast Minneapolis, the Above the Falls riverfront is an area in flux. Characterized by low banks interspersed with parks and heavy industrial use, much of this oft-neglected prairie river stretch awaits improved public access as well as restoration. However, many parks and trail improvements are in the works as part of the award-winning Minneapolis Above the Falls Master Plan, created by the Above the Falls Community Advisory Committee (of which FMR was a member). 
Above the Falls River Stewards
Through the Above the Falls River Stewards program, FMR provides opportunities for education, access and hands-on restoration to further this urban river revival.
Activities include:
• Educational presentations or tours about the new park and its redevelopment 
• Public habitat restoration and youth and group events where local residents and businesses can support healthier ecosystems and exceptional riverfront parks 
• River-friendly homes and gardens workshops to improve the health of our local waters from our own backyard
• Notices of important public meetings or other opportunities to learn about or weigh in on issues of local access or urban land conservation 
To receive notices of upcoming Above the Falls educational and volunteer events, contact Amy Kilgore, akilgore@fmr.org, 651-222-2193 x31. 
Parks we work in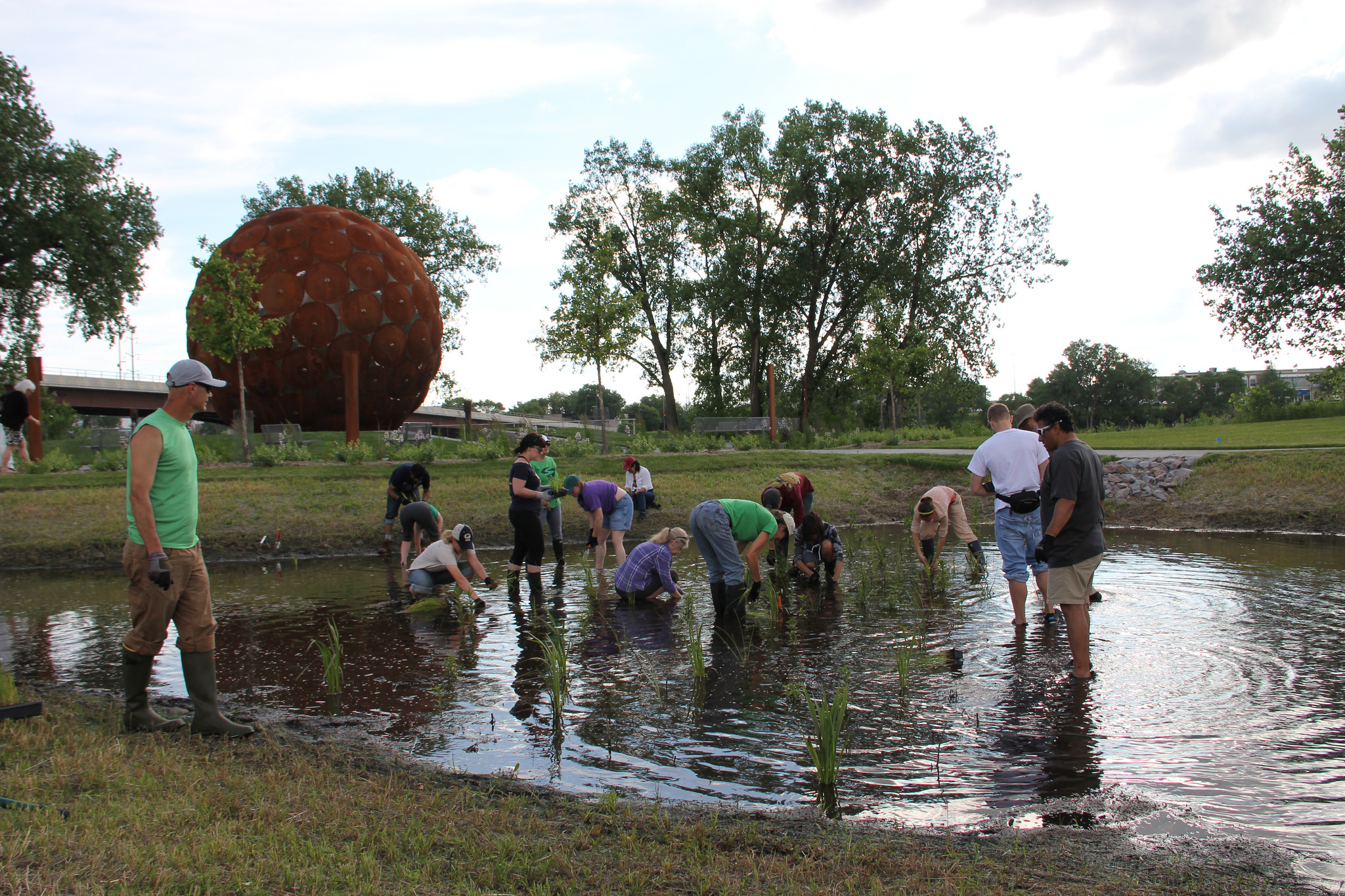 Volunteers planting in the raingarden at Sheridan Memorial Park. Photo by Rich Wahls
•Sheridan Memorial Park
In the summer of 2014 FMR volunteers installed numerous native plants in a strategically planned raingarden in one of Northeast Minneapolis's newest parks, Sheridan Memorial. Raingardens help to filter runoff pollution from nearby roads, parking lots and industrial sites, as well as create habitat for local butterflies and bees. FMR looks forward to tending the raingarden in 2015 and is proud to partner with Sheridan Neighborhood Organization, the Minneapolis Park & Recreation Board and other local agencies on this newly created riverfront park. (Check out the lovely event photos by Rich Wahls on our flickr album!)
•Ole Olson Park
This park offers biking and walking trails with beautiful views of the Minneapolis skyline and connects with West River Parkway and James I. Rice Parkway as well as parts of the Grand Rounds Scenic Byway. In the summer of 2014 FMR hosted a walking and biking tour of the park and is currently planning for future restoration events at Ole Olson, beginning fall 2015. 
•Additional locations
FMR also works with youth and neighborhood groups at Bottineau, Waite and other local parks. Thanks to our involved partners and funders we are actively growing the Above the Falls program and look forward to developing plans for further educational and hands-on restoration events at additional locations.
Youth and group events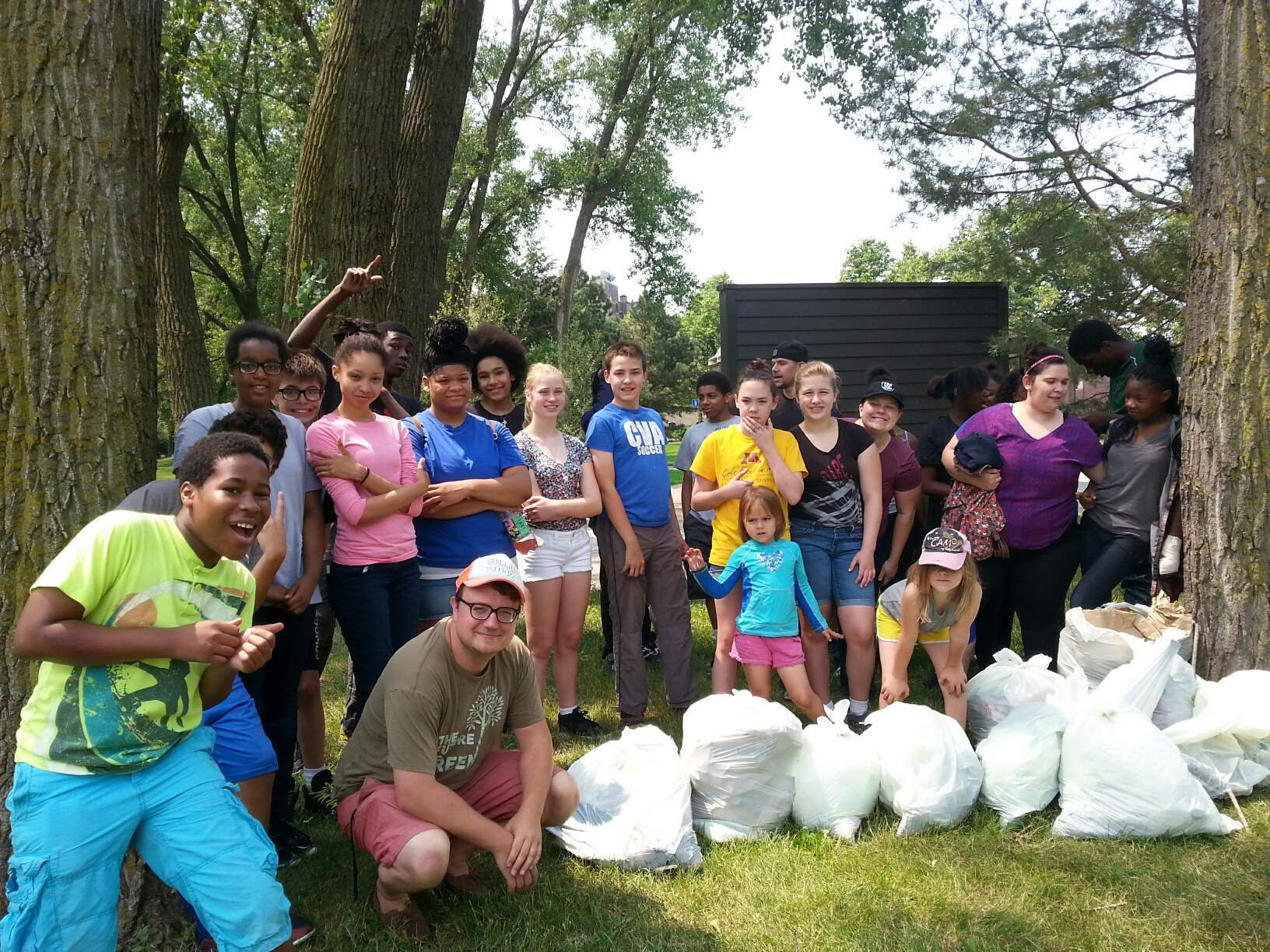 So far in 2015, FMR partnered with local teachers and youth — including students at Edison High School and in the Northeast 4-H Club — to stencil storm drains in their community, organize cleanups and participate in local habitat restoration projects such as invasive species removals. We also had the privilege of cleaning up the riverfront with First Lutheran Church, Bottineau Neighborhood Organization and Symantec corporation. If you know of a local youth, church or scout group, or a summer or after-school program in need of an active and educational outing that serves the river, please let us know!
River-Friendly Homes & Gardens workshops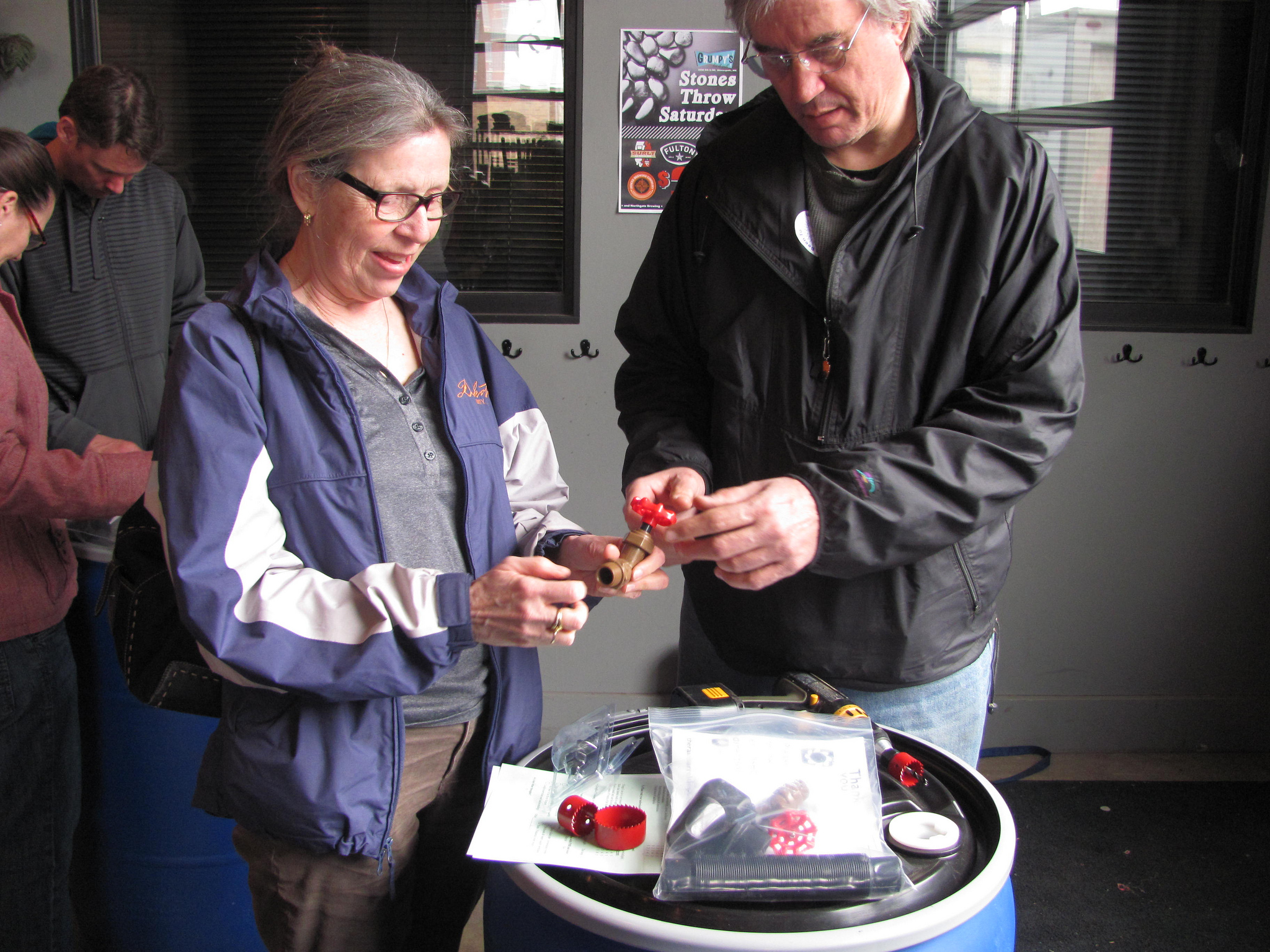 FMR works to support Above the Falls resident's concerns for the health of the river by offering: 
 •'Make & Take' rain barrel workshops, made as affordable as possible (We charge just enough to cover base costs and get supplies donated as much as we can.)
 Free workshops on in-home water stewardship
 Free workshops on river-friendly landscaping, covering everything from raingardens to planting for birds, bees and butterflies
So far, Above the Falls workshops have been held at Fulton Brewery in North Loop and at the Quarry in Northeast.
Stay in touch!
If you'd like to be notified of future events Above the Falls in North and Northeast Minneapolis, please let us know! Contact Amy Kilgore, akilgore@fmr.org, 651-222-2193 x31. Thanks and we look forward to being in touch!