Alicia Uzarek
Policy Advocate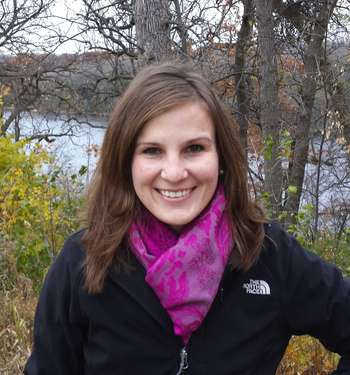 Professional Bio
Alicia has worked at Twin Cities non-profits since the summer of 2008, with a focus on environmental planning, program development, community organizing, and coalition building. In her most recent job, Alicia founded the West Broadway Farmers Market; a market driven by the mission of increasing healthy food access, economic opportunity, and social capital in North Minneapolis. She also helped establish the Urban Agriculture Policy and Public Engagement Policy for the Minneapolis Park and Recreation Board. Alicia holds a Masters degree in Urban and Regional Planning from the University of Minnesota Humphrey Institute and a Bachelors degree from Pacific Lutheran University.
FMR Role
Alicia advocates for preservation, protection and enhancement of the river corridor in the Twin Cities, and for best management practices on water quality plans and projects statewide. Alicia's advocacy work includes close communication with government agencies, environmental organizations, issue leaders and area residents. She participates in community meetings, executes action alerts, writes comment letters and helps local residents better understand issues that affect the Mississippi River. Alicia also coordinates municipal assessment and recognition for the Blue Star Cities Award Program.
Personal Details
When away from FMR, Alicia enjoys being outside exploring in the Twin Cities parks and trails, playing soccer, making pottery, and enjoying time with family and friends. Alicia enjoys traveling; some of her favorite adventures have included swimming in Lake Titicaca, summiting Mt. Kilimanjaro and riding the Pondicherry Ferris Wheel.
Contact
auzarek@fmr.org, 651.222.2193 x29