We're working remotely. Stay safe and be well!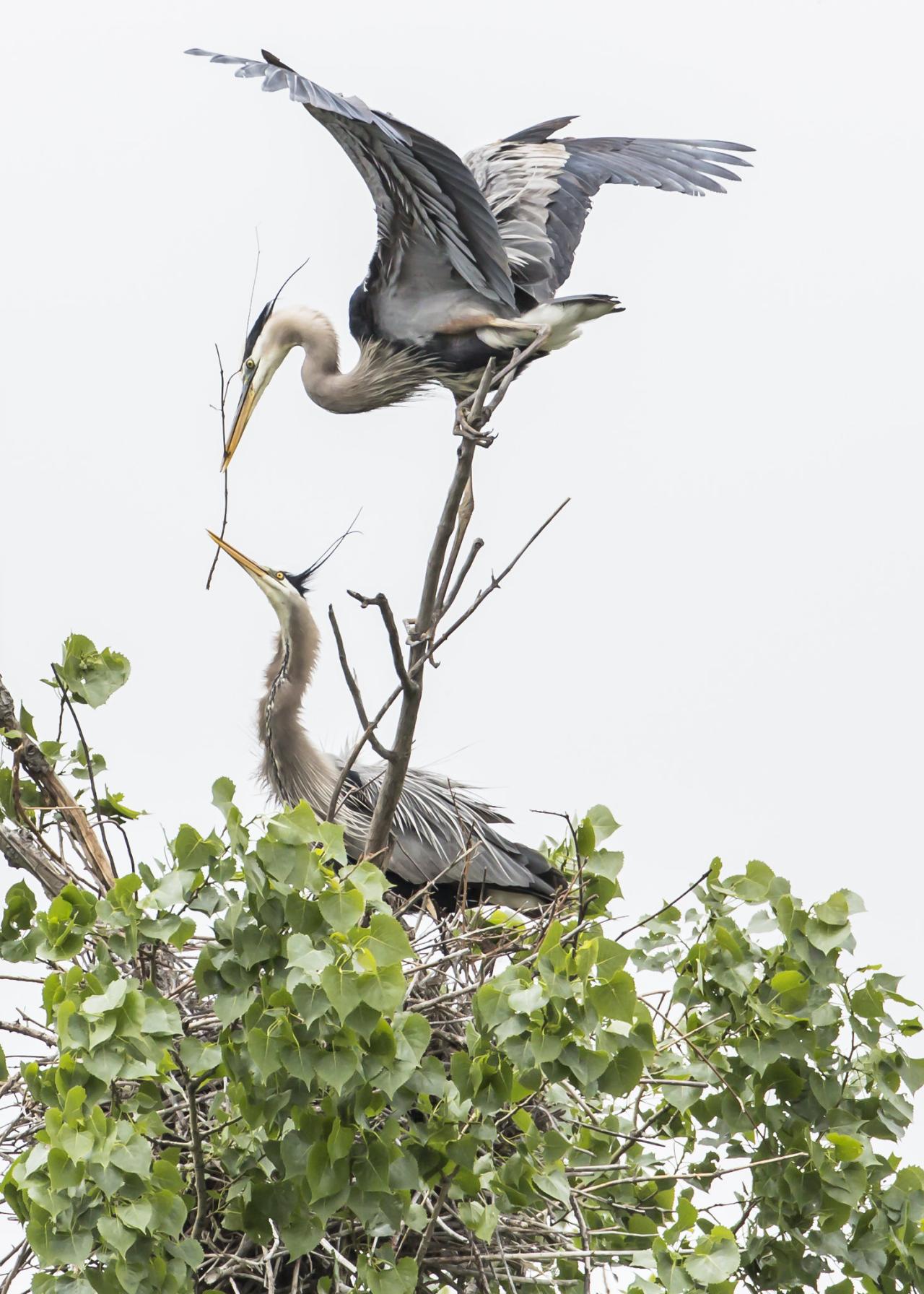 Herons building their nest at a metro Mississippi River rookery. Photo by Steven Cronin.
March 16, 2020
FMR staff are working remotely, we've canceled events through at least May, and we'll continue to follow guidelines to reduce the spread of the coronavirus.
We wish everyone peace and wellness in these uncertain times. Let's support one another, in whatever ways we can, through this public health emergency.
To this end, we wanted to mention a couple of resources. 
For COVID recommendations: the CDC and State of Minnesota. 
For support, the United Way is ready to assist with finding food or paying immediate housing bills or other essential services. (Dial 2-1-1, 651-291-0211 or 1-800-543-7709 or Text 'MNCOVID' to 898211 to get in touch with a certified resource specialist, or check out the 211 service directory online.)
And, for our fellow organizations in need of nonprofit-specific advice, we recommend the Minnesota Council of Nonprofits COVID page.
And while we're no public health experts, allow us to also remind everyone (ourselves included!) of the importance of self-care and stress management at this time.
Even the CDC recommends that we take breaks and disconnect from the news and social media. 
A few FMR staff have found poems and other thoughtful writing helps us feel grounded. (A favorite is Wendell Berry's The Peace of Wild Things.) And we've been stunned and stilled by some of the river poems submitted by FMR supporters for our most recent edition of Write to the River.
If you're well, not high risk for complications, and able, consider spending time outdoors to reduce stress. Even venturing around the block can be healthy. Just be sure to maintain social distancing. (If you are already picking up litter, join our #DIYEarthDay campaign and Facebook group.) 
Finally, the "river of birds" has begun to flow. March is the time for migrating ducks and geese (followed by shorebirds in April and songbirds in May) to make their way through our local stretch of the Mississippi River flyway. And enjoying visitors or backyard favorites, seeing birds of any kind reduces stress. After all, as Emily Dickinson said, "Hope is the thing with feathers."
Take good care,
FMR staff