Caring for the river and one another this spring (2020)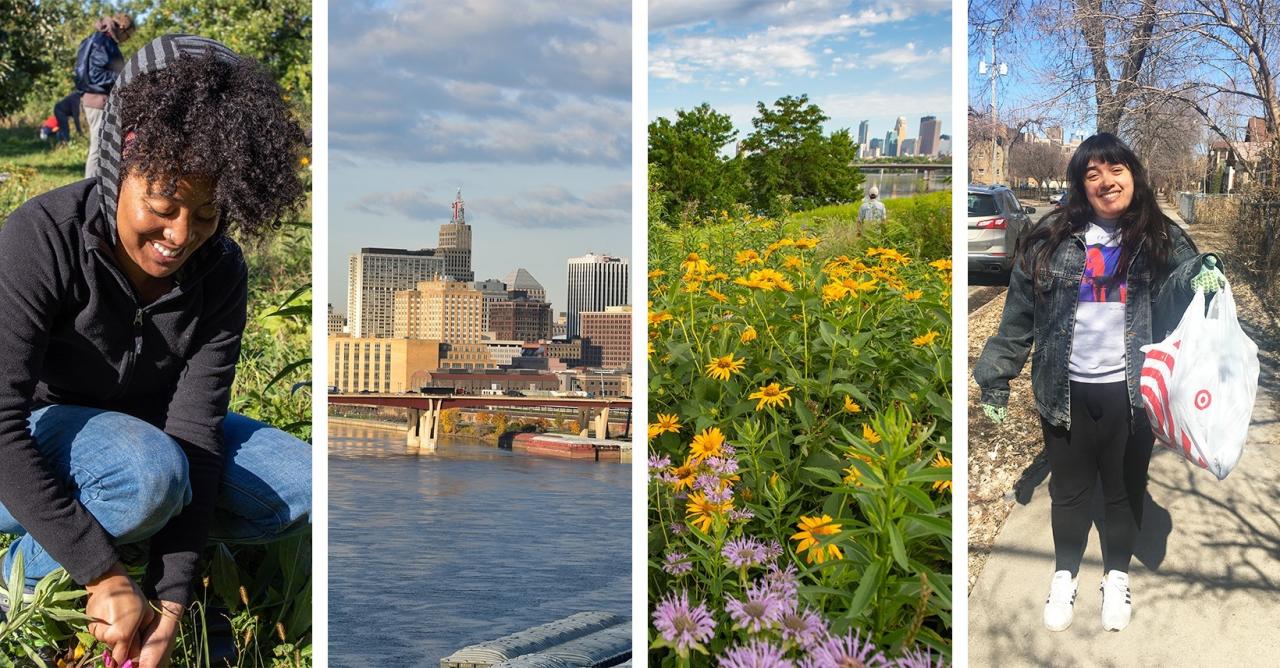 To say we're living in strange times rings both cliché and as an utter understatement. 
And, yet, when we look out our windows or step outdoors, we are made lighter by the annual emergence of tree buds and the steadfast arrival of our migratory songbirds.
After canceling our annual Earth Day cleanup, we weren't sure if we should ask people to volunteer (even independently and/or virtually). 
But then several FMR staff were heartened by another spring sight: neighbors seeking sun and fresh air ... and picking up pieces of trash on their walks around the block. 
Between this and many positive replies to our recent e-newsletter, Mississippi Messages, we realized we were pondering the wrong question: Earth Day isn't about asking people to volunteer. For us, it's about offering a range of opportunities for supporters like you to act on your values and to enjoy moments of positive impact. 
So whether you're up for advocating online, grabbing bags full of trash or just need a moment to be still and witness the migrating birds, we look forward to celebrating Earth Day all month with you — separately but together. 
Looking to connect? ...or do you need an e-break? 
Stay up to date on all the ways you can engage with FMR this Earth Month on Twitter, Instagram, or in our new DIY Earth Month Facebook group. And if you haven't already, sign up for Mississippi Messages. We send two issues a month, one full of local river news and updates, and one featuring our full calendar of upcoming outdoor and special events.
If you're already subscribed but need to reduce your inbox for a while, we've made it easy to opt out of FMR emails for 60 days and we look forward to being in touch this summer.
If you're inside
We'll have an online action for Earth Day. Sign up to become a River Guardian and we'll be sure to send it your way! 
River Guardians also receive city- and county-specific opportunities to make a local difference. Right now, residents and park-users of these respective cities and counties can weigh in on:
• St. Paul regional park plans 
• Maplewood regional park plans 
• Dakota County — Advocate to protect and restore additional parks, natural areas and greenways.
• and the Minneapolis parks survey (through May 1, 2020). Let's call for parks that embody all of our values: access, equity and habitat!
Plus, all riverfront cities and townships in our metro area are updating future plans for their riverfronts. Find out what yours has planned and how you can help support stronger protections for your local riverfront.
If you're heading outside
We canceled our annual cleanup and outdoor events through May, but you can protect our wildlife and waters on your own. Here's how to have a safe solo cleanup and log your volunteer hours with us.
We'll be posting lots of ways to get outside (or stay inside) and take care of the river for our DIY Earth Month! You're invited to our new Facebook group, and to follow along on Twitter and Instagram throughout the month of April.
Got ideas to share? We'd love to see photos! Use the hashtag #DIYEarthMonth and tag @FriendsMissRiv on social.
If you're an educator 
We're working to make our classroom presentations virtual. Eventually, we'll have all of our core offerings online. Currenty, we have videos and online lessons on watersheds, "Our Waters," and invasive species, "Ecosystems Invaded!"
As more become available, we'll post them to our main group presentations and activities page plus our new Facebook group for educators, which will feature many other online learning resources as well!
You can also sign up to receive an email when we reactivate our in-person educational activities and outings, including storm drain stenciling. 
If you're actively supporting local businesses
Please consider donating to your hometown river organization, Friends of the Mississippi River. 
...And if you just feel like watching videos
We highly recommend "Rebirth: The Mississippi's National Park," a half-hour documentary about how our metro stretch of the river became a national park.
Additional brief FMR videos:
• "What's a watershed?" 
• Take a walk through invasive species — buckthorn, bush honeysuckle, garlic mustard, burdock and spotted knapweed — with FMR ecologist Alex Roth
• Ford Area C, if you've ever been curious about the fenced-off dumpsite just north of Hidden Falls Regional Park in St. Paul.
• Plus our gratitude collections! Thank you to all the volunteers and young stewards who help protect the river and their local environment. We look forward to being in touch when the time is right. 
​
Got more ways to engage this Earth Month? Tag @FriendsMissRiv on social media or email communications@fmr.org.