COVID-19 safety guidelines for FMR events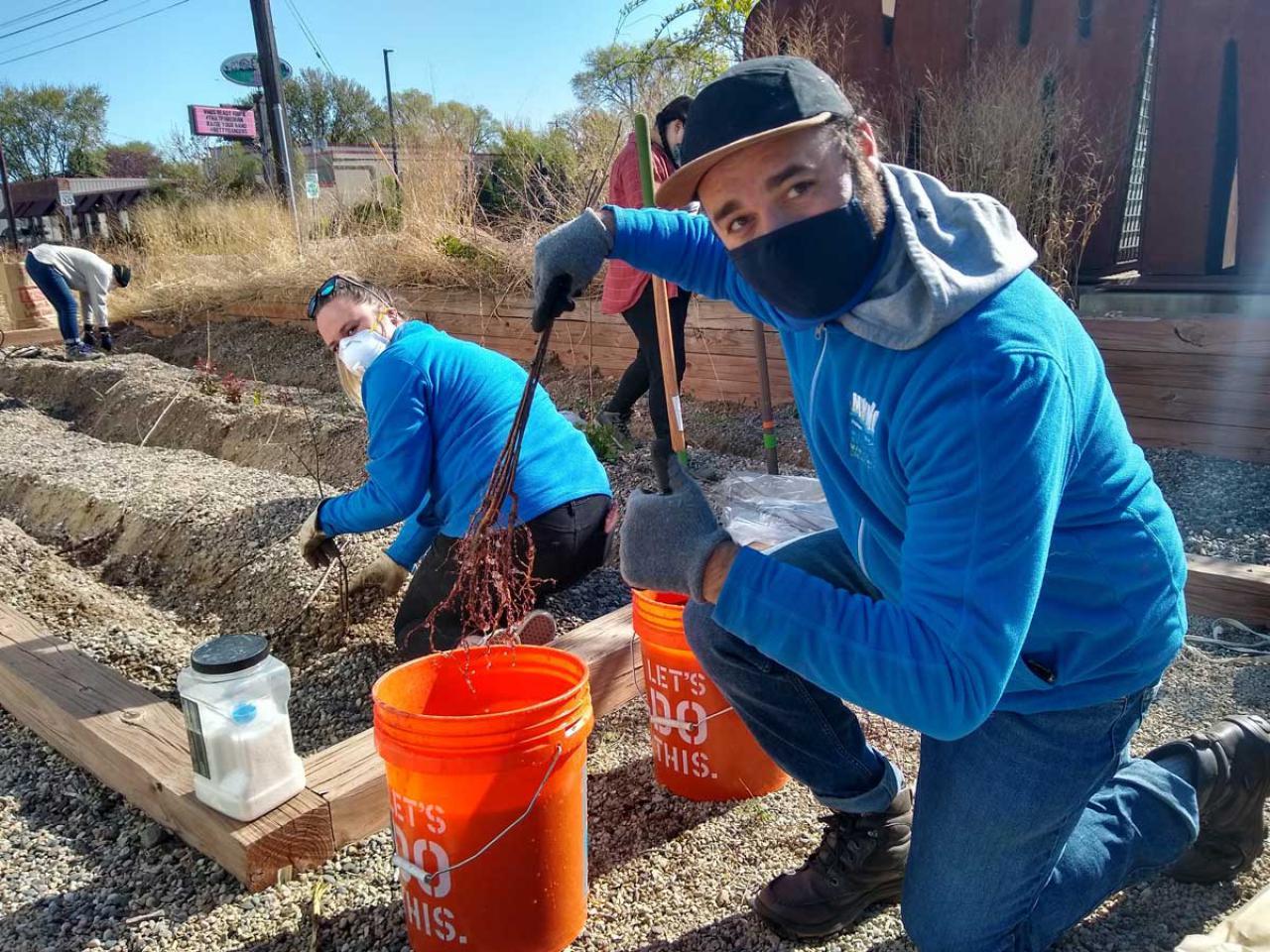 Our highest priority is protecting the safety of volunteers and staff. We are following the recommendations of Governor Walz and the Minnesota Department of Health and will be updating our events and procedures as circumstances change.
While we understand that outdoor settings lower the risk of COVID-19 transmission, all staff and attendees will be expected to take the following precautions to minimize the risk to all participants and their families.
Please follow these guidelines if you plan to attend an FMR volunteer event.
Precautions FMR is taking
FMR is limiting group sizes based on Minnesota Department of Health recommendations
All tools will be sanitized with a bleach solution between events
All gloves that FMR provides will have been unused since 2019
FMR staff will not attend events if they have a fever or other symptoms or have been in close contact with someone with a known case of COVID-19 in the past 14 days
All FMR staff will wear masks when less than 15 feet away from others
What we ask from volunteers
Do not attend an event if:
• You have a fever or any of these symptoms 
• You have been in close contact with someone with a known case of COVID-19 in the past 14 days
Please bring your own:
• Mask or face covering (required; FMR is not able to provide masks)
• Gardening or work gloves (if you have them; if not, we'll provide them)
• Necessary tools (We'll let you know which tools in our reminder email, and will provide clean tools for those without them.)
• Water bottle and drinking water
At the event:
• Your mask must cover your mouth and nose at all times when you are fewer than 15 feet away from anyone who is not in your household
• Social distancing will be enforced. Stay 6 feet away from everyone who is not in your household. (You and your neighbor should each be able to stretch your arms out without touching each other. We will provide a visual example for you to follow at the event.)
• Try not to touch your face
• Do not share tools, gloves or anything else with other volunteers