FMR's new documentary about our local national park at the Riverview Theater May 24!
Tuesday, May 24, 2016 - 5:00pm

to

Wednesday, May 25, 2016 - 4:45pm
Riverview Theater, 3800 42nd Ave. S., Minneapolis

Join Friends of the Mississippi River and Afton Films for a special screening of the new documentary, Rebirth: The Mississippi's National Park, at the one and only Riverview Theater. (General admission. Doors at 5 p.m. Film at 5:30 p.m.)
Produced for FMR by award-winning local filmmakers John Kaul and Tom Reiter, and narrated by Minnesota Public Radio's Steve Seel, this 30-minute documentary tells the story of how one man's vision — combined with smart citizen advocacy and effective political leadership — created the Mississippi River's first and only national park right here in the Twin Cities.
This designation, initiated locally by self-proclaimed "river rat" Tom Kelley and championed at the federal level by Sen. David Durenberger and Rep. Bruce Vento, sparked the local river renaissance we enjoy today — a river that is thriving with fish and bald eagles, a river increasingly connected to our communities via parks and trails, a river seen as an asset instead of a convenient dumping ground.
Before the film, 5-5:30 p.m., representatives of FMR and the National Park Service will be available in the theater lobby with information about our local national park and ways to enjoy and protect it. Concessions will be open.
Following the documentary, we'll have a brief conversation with the filmmakers, FMR Executive Director Whitney Clark and FMR River Corridor Program Director Irene Jones. We'll discuss the making of the film, the state of America's River, and the community members who help protect it, especially local River Gorge Stewards volunteers and River Protectors. Ticket purchasers will be invited via email to submit questions in advance.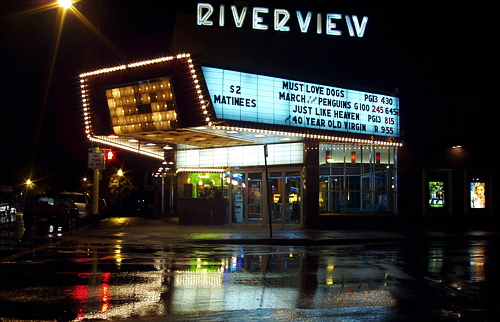 Proceeds support FMR's work to protect and enhance the Mississippi River and its watershed in the Twin Cities area.
Advance purchase is highly recommended and appreciated. Capacity is limited. Rush tickets may or may not be available the evening of the event.
Can't make it? Or can't afford it?
FMR is proud to partner with Twin Cities Public Television to bring this first-of-its-kind documentary about our local national park to a broader audience. Enjoy it Sunday, May 15 on TPT, Twin Cities PBS!
The film is also available online via TPT, Twin Cities Public Television.
If you can't afford a ticket but would like to attend, contact FMR Office Manager Michele Bevis. Please include your name, address, email, phone number and the number in your party in your message to mbevis@fmr.org or 651-222-2193.
Learn more
• Our local Mississippi River national park
Thank you to our partners and funders:
FMR is proud to partner with Afton Films and TPT Twin Cities PBS, and to be a part of the Mississippi National River & Recreation Area unit of the National Park Service's local Centennial celebration!