Teachers, schedule a winter or spring classroom presentation*
Thursday, March 1, 2018 - 12:00pm

to

Friday, March 2, 2018 - 11:45am
Classrooms in St. Paul or Minneapolis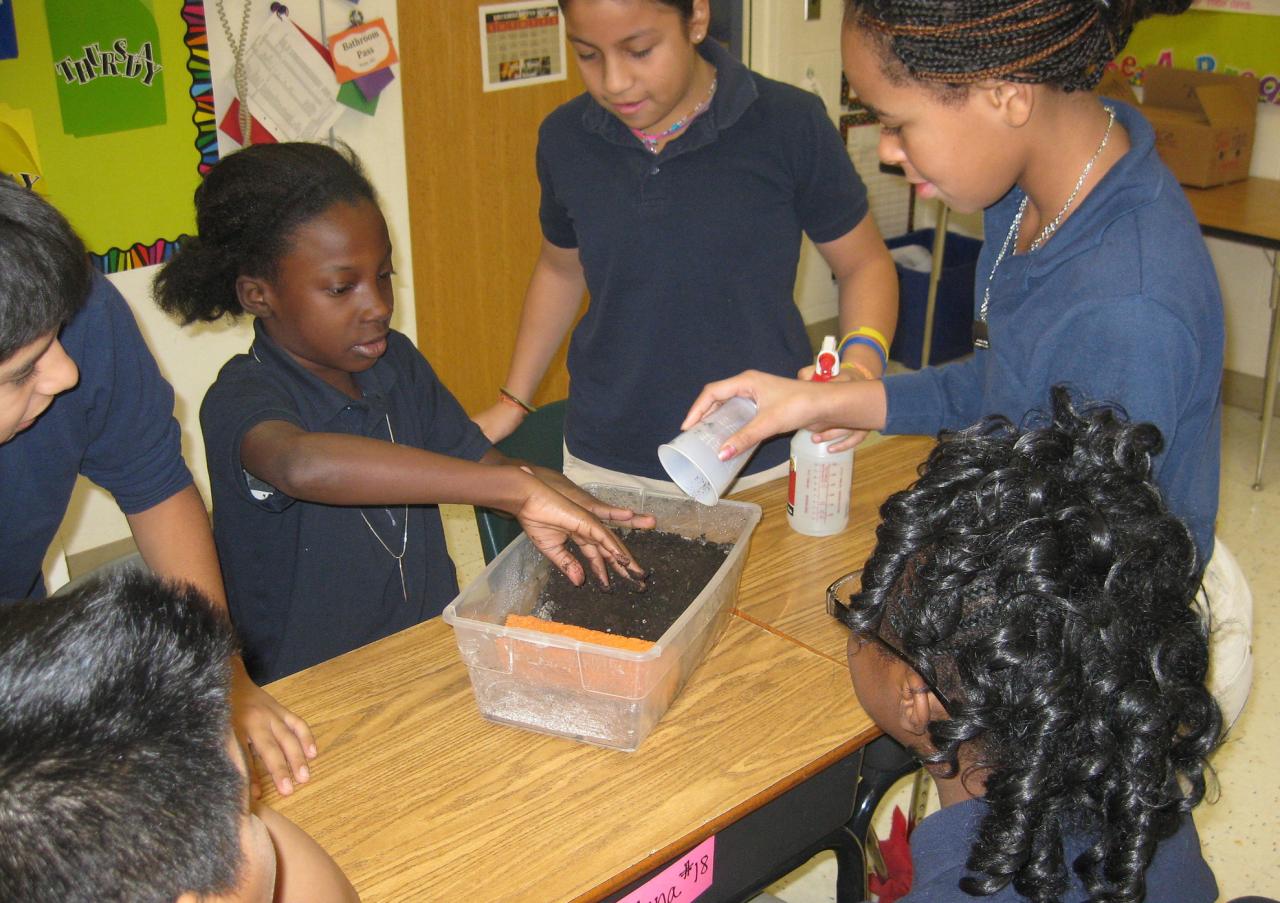 FMR offers a variety of indoor programs to support educators who want to connect their students with the Mississippi River. Experienced FMR staff can visit 4th-12th-grade classes in St. Paul, north or northeast (and sometimes south) Minneapolis as a guest speaker to conduct hands-on activities to learn about watersheds, runoff pollution, erosion and sedimentation, river ecosystems, invasive species and other water quality topics. Each lesson is designed to address state academic standards.
Presentations:
• Are best suited for groups of 20-30 people, 4th grade and up
• Range from 50 minutes to 1.5 hours in length
• Are age-appropriate and can be customized for your group
• Can be scheduled year-round
Teachers often organize a storm drain stenciling outing as a follow up to one (or more) of these presentations. Stenciling reservations are accepted anytime, however, the outing needs to take place mid-April through October (weather permitting).
Get started today!
To schedule a presentation, please contact FMR Youth Coordinator Kate Clayton at kclayton@fmr.org, 651.222.2193 x23.  
* This is an ongoing, seasonal opportunity. 
Thank you to our partners and funders:
The City of St. Paul, H.B. Fuller, and the Hardenburgh Foundation.