FMR welcomes Valerie Were to Board of Directors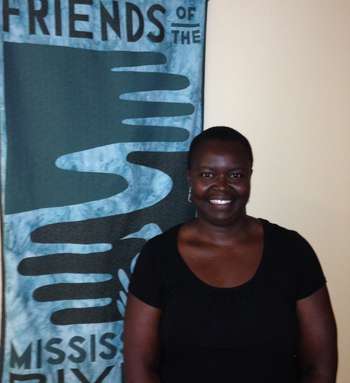 Photo: Jeanine Holden/FMR
FMR is pleased to announce the addition of Valerie Were [pronounced Ware-ay] to its Board of Directors. Valerie brings additional expertise to the organization in the area of natural resource science and management. A Kenyan native, Valerie is a Post-Doctoral Research Associate at the University of Minnesota. It was on the U of M campus where she discovered the Mississippi.
"The river is a distinct part of University of Minnesota-Twin Cities campus. I frequently crossed it to get between classes and (almost) took it for granted. I always took the few seconds it took to cross it to look outside the bus window just to see what was happening on the river." she says.
FMR's work in the area of reducing pollution to the river is something Valerie knows a lot about. For her master's degree, she studied water resources science. Her thesis was on the topic of monitoring non-point source pollution in the Minnesota River Basin.
"It is easy to take the river for granted," she says. "Serving on the FMR Board is one way to keep me connected to the river. I also have the fabulous opportunity to lend my voice toward shaping an organization whose sole mission it is to protect this valuable resource."
Valerie is also a University of Minnesota Sea Grant Post-Doctoral Research Associate. Sea Grant facilitates interaction among the public and scientists to enhance communities, the environment and economies along Lake Superior and Minnesota's inland waters by identifying information needs, fostering research, and communicating results.
Welcome Valerie!