Lock closure looking more likely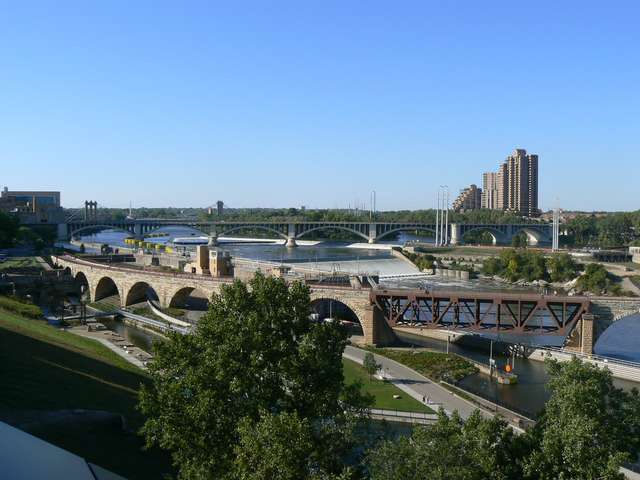 After many months of slow but steady momentum, Congress appears to be moving closer to authorizing closure of the locks in Minneapolis to prevent the spread of Asian carp. The chorus of voices calling for this action has grown to include broad support from both Democrats and Republicans in Congress, as well as the majority of Minnesotans.
A statewide poll recently released by the Stop Carp Coalition provided clear evidence that stopping the spread of Asian Carp is an urgent priority for Minnesota voters, with 93% of respondents reporting that they are concerned about an Asian Carp invasion. The poll showed that 63% of Minnesota voters support lock closure, regardless of party preference.
"Our polling indicates that protecting Minnesota's waters from Asian carp unites Republicans, Democrats and Independents," said Emma White, senior director at Belden Russonello Strategists, LLC, the Washington, D.C. -based firm which conducted the poll. "Voters of all political stripes support closing locks on the Mississippi River as a way to prevent Asian carp from moving further upstream into Minnesota's rivers and lakes."
To read the poll results in more detail, visit stopcarp.org or download the full poll document.
These messages of overwhelming support seem to have reached our elected representatives even before the poll results were released. Rep. Keith Ellison's bill to close the locks had a public hearing in the U.S. House of Representatives recently, and it appears to be headed for inclusion in the Water Resources Development Act, which will align it with the counterpart WRDA bill in the U.S. Senate. The Upper Mississippi Conservation and River Protection (CARP) Act authorizes the Secretary of the Army to take actions, including potentially closing the St. Anthony Falls Lock, to manage the threat of Asian carp traveling up the Mississippi River in Minnesota.
Rep. Erik Paulsen, who is a co-author of the bi-partisan bill, hailed the effort as a critical and time-sensitive next step. "The threat of Asian Carp in our waterways continues to jeopardize Minnesota's ecological and economic health," said Paulsen. "Time is running out to protect Minnesota from another invasive species and we need to provide our state more tools to combat the spread of Asian Carp and ensure these destructive fish don't create anymore harm to our lakes, streams, and rivers."
Ellison amplified his strong support for lock closure in an op-ed in the Star Tribune. It was quickly followed up by continued calls for lock closure in an opinion piece by Paul Olson and an article by Star Tribune columnist Dennis Anderson.
The message seems clear – close the locks now before it's too late.