Love letters to the river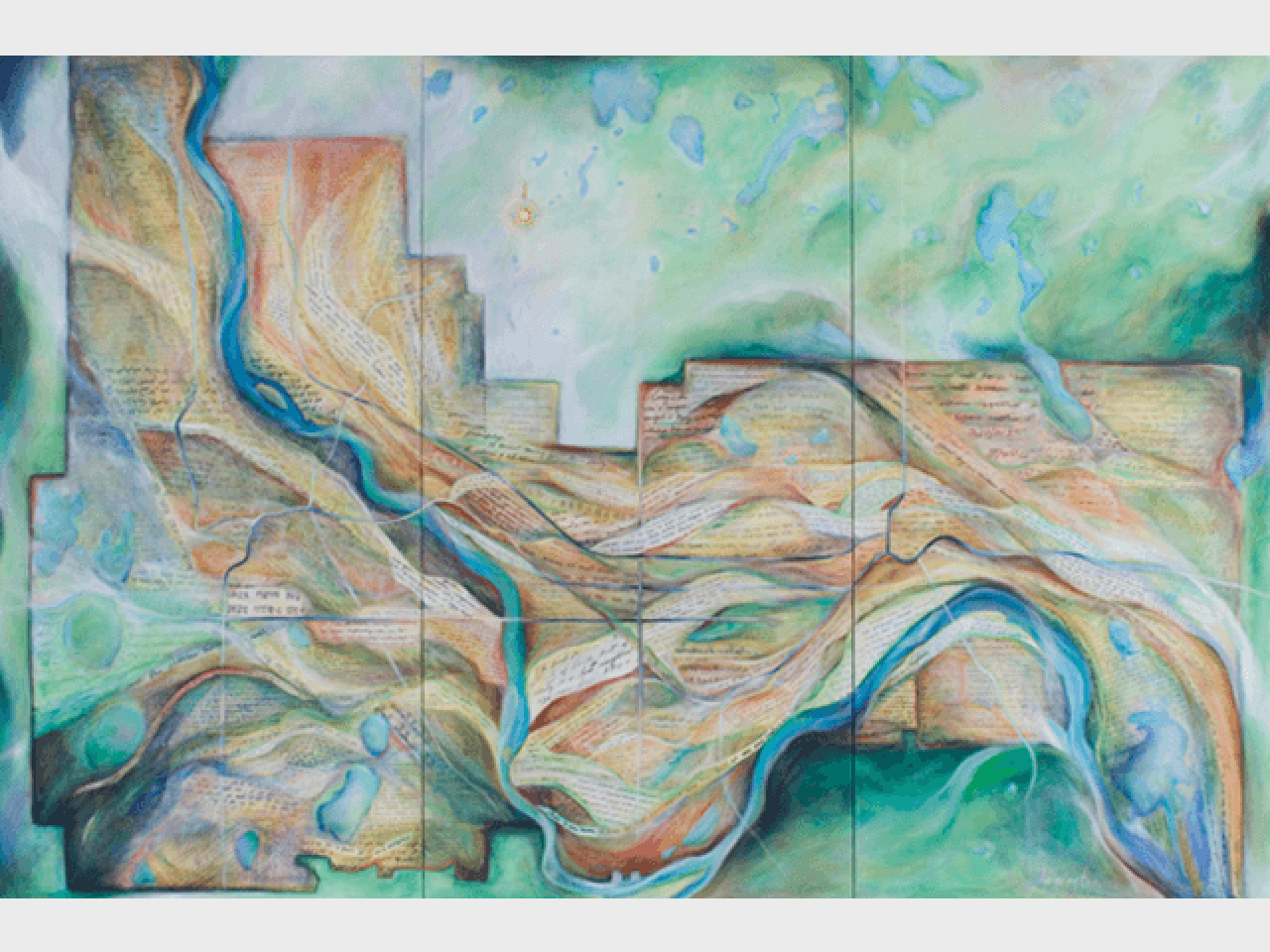 Local artist Susan Armington has made community river art like this 6'x9' painting before. You're invited to participate in her latest project now through August 1.
June 29, 2020
Handwrite a love letter to the river, and local artist Susan Armington will weave selections together into a community river map that we'll unveil at our fall gala. We're thrilled by this collaboration, and can't wait to see how your letters shape the final piece.
Here's how to participate
Write 1-3 lines about your connection to, your memories of, or your love for the Mississippi River. Write this excerpt on a clean, unlined piece of white paper with black ink.
Snap a photo of your handwritten letter.
Send that photo as an attachment to riverpainting@fmr.org no later than August 1. 
In your email, please also include your full name and address.
We'll let you know when the project is completed and give you a sneak peek. We may publish your letter in our Write to the River summer edition in September as well. If you do not want your entry to be included in our Write to the River project, be sure to tell us in your email.
Questions?
We're glad to answer any questions about this process. Email John at riverpainting@fmr.org.