Legislative update: The session kicks into high gear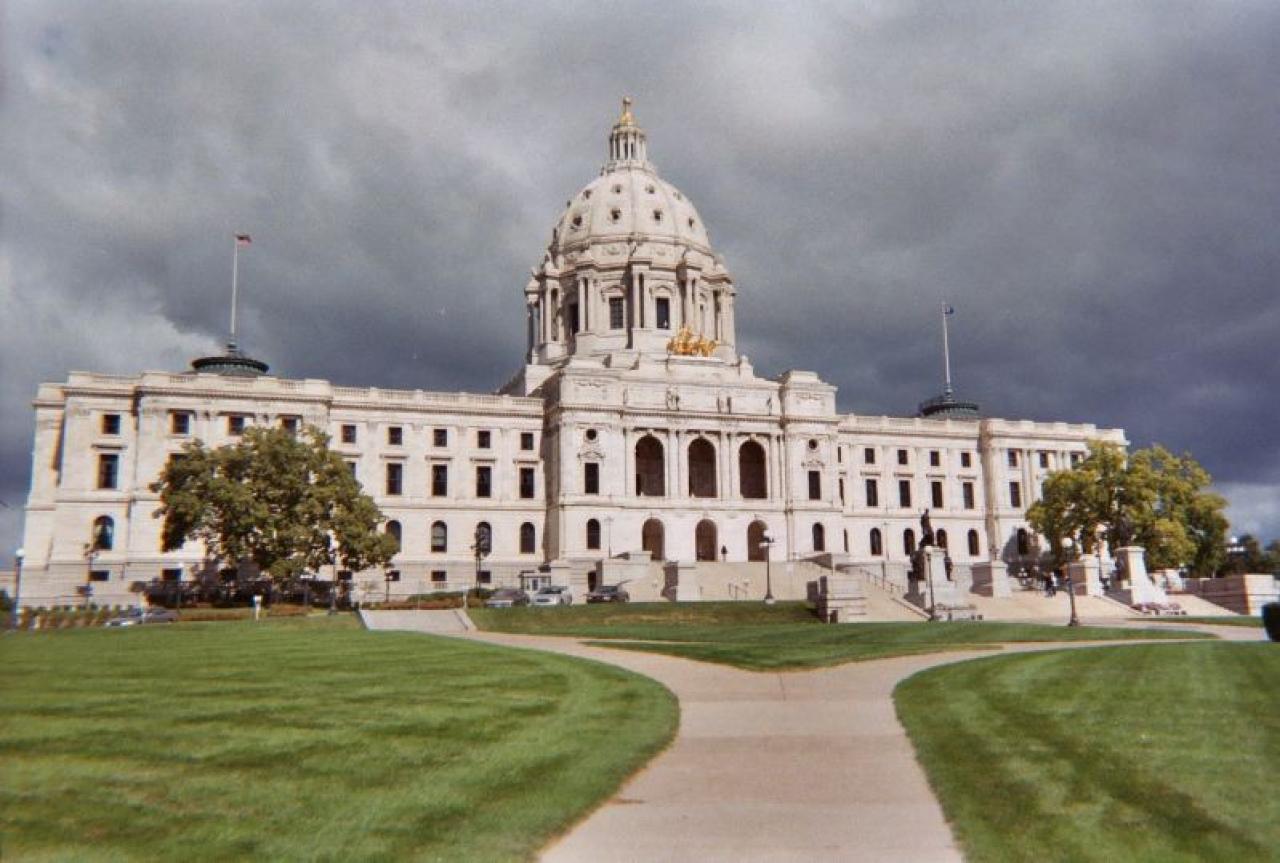 The 2015 legislative session in Minnesota has had some bright spots amid a deluge of dirty water bills aimed at rolling back protections and funding for our rivers, lakes and streams.
While the Governor's buffer initiative, Forever Green funding and a compromise on biofuel policy are cause for optimism, a series of attacks on longstanding policy and funding provisions have made "Dirty Water Bills" a catchphrase for this legislative session.
Three Great Bills
Three of FMR's priority bills remain under consideration this session. All three have great promise for water quality and habitat in Minnesota, and are essential pieces of our clean water future.
The Governor's Buffer Initiative


Governor Dayton's buffer initiative aims to require 50-foot buffers of natural vegetation along Minnesota's perennial waterways. These buffers will protect our water by filtering out pollution and preventing erosion, while providing critical habitat for bees, pheasants and other wildlife.

FMR strongly supports this initiative, which offers a flexible, fair and effective approach to achieve clean water goals across our state. We remain hopeful that legislative leaders will find a way to work with Governor Dayton to enact this historic initiative this year. For more information, see our article in this month's Mississippi Messages.

Forever Green [HF 693 & SF 579]
The University of Minnesota's innovative Forever Green initiative promises to accelerate the development of economically viable winter annual and perennial crop options for Minnesota farm operations. These new crops will help diversify our agricultural economy, while protecting water quality, soil health, and habitat. Research funding for this program remains a strong option in both the House and Senate funding bills this year. Look for additional updates following the legislature's April 24 finance deadline.
Advanced Biofuels
After more than a year of negotiation, a coalition of bio-energy, agriculture, forestry and environmental organizations have reached an agreement, on legislation that would create production-based incentives for renewable chemicals, advanced biofuels and biomass thermal energy.

FMR, along with the Minnesota Environmental Partnership, The Sierra Club North Star Chapter and others, have worked hard to secure a requirement that 50% of cellulosic biofuel feedstock comes from perennial crops or cover crops by the fifth year of production at all participating facilities.

In addition, the bills (HF 536 & HF 517) include a detailed "responsible sourcing plan" to ensure that the best conservation practices are used for the share of cellulosic feedstock that comes from corn stover. Lastly, the Senate version of the bill establishes a new program that would provide an incentive payment to help farmers establish perennial crops.

This bill demonstrates that when we work together, we can craft public policy that is good for our water, soil health, climate, pollinators and our rural economy.
The Bad News
This session has earned a reputation as a "dirty water" session after a series of bills were advanced in both chambers to rollback longstanding environmental policies and funding sources.
While the finance bills have yet to be finalized, early indications are that we can expect the GOP-led House to propose dramatic cuts and shifts in environmental programs despite a substantial budget surplus in 2015. In addition, raids on critical funds, including Minnesota's closed landfill program, are being considered by legislators looking to shift resources to other areas of the state budget.
In addition, the conservation community is bracing for a series of clean water rollbacks. We expect the House omnibus environmental policy and finance bill to include the following dirty water bills:
Despite widespread public support for clean water and healthy lands, many of these dirty-water bills have won support from Minnesota legislators, in both the Senate and the House. FMR will continue to fight for legislation that protects and restores Minnesota's natural resources while defending necessary and costly rollbacks to cherished natural resource protections.