Get outside this spring with FMR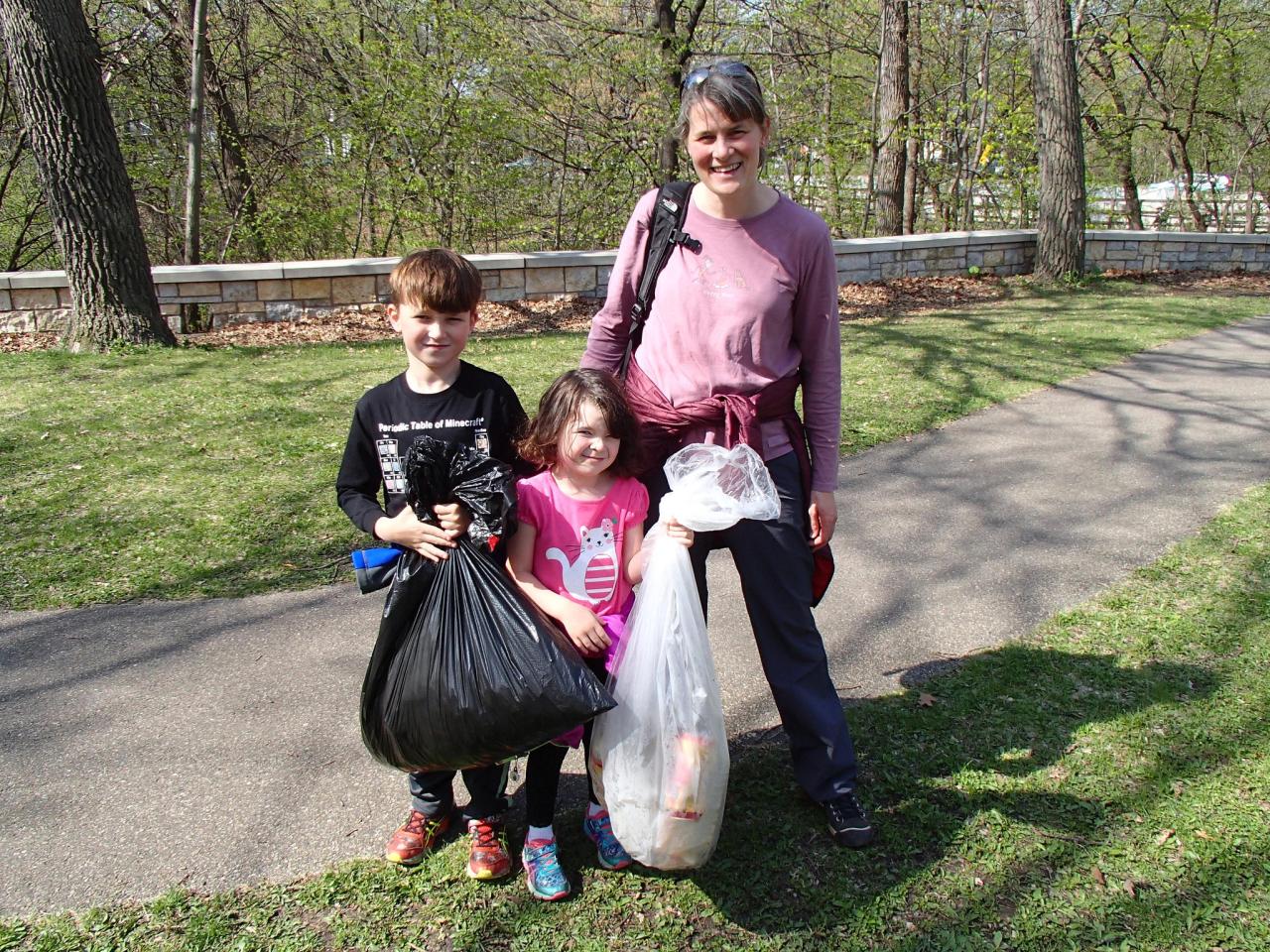 Feeling the urge to get outside? FMR has heaps of spring events and activities for individuals and groups alike. Whether you're looking for a group service outing scheduled to fit your needs or a conveniently scheduled hands-on river habitat restoration event with all supplies provided, check us out!
Stenciling outings for groups
Storm drain stenciling is a great activity for families, clubs, classes and groups to get outside and help the Mississippi River.
Pieces of trash large and small (esp. cigarette butts), winter road salt, leaf litter and grass clippings all contribute large amounts of pollution to metro waters. To reduce it, FMR coordinates the storm drain stenciling program for the city of St. Paul.
Volunteers mark drains with messages about how they connect to the Mississippi and distribute related educational materials to neighborhood residents. A typical outing lasts 1.5-2 hours and needs to take place when the streets are dry. Outings are now being scheduled for spring and summer.
Learn more at FMR.org/stenciling, or schedule your outing today. 
• If you have a group of 20 or more, you can arrange a stenciling outing led by FMR staff by filling out our stenciling request form or contacting FMR youth coordinator Kate Clayton at kclayton@fmr.org.
• If you have fewer than 20 people, we can help you coordinate your own outing with the FMR storm drain stenciling kit.
Hands-on events to restore river habitat
Are you looking to get your hands dirty? We can help!
Join us in Above the Falls Regional Park in Minneapolis for a two-hour event tending a demonstration prairie or travel a little further downstream toward the Vermillion River in Dakota County for a brush haul or native shrub planting.
Interested in doing a little more? Take the Pledge to Pull to receive training and pull the invasive species garlic mustard for eight (or more) hours at Crosby Farm Park or Pine Bend Bluffs SNA. The first two hours are with us and the rest are at whatever times work for you. 
If you've never attended a habitat restoration event with FMR, here's a few things you should know:
• We value your time and do our best to make events easy to sign up for and hold them at convenient times. Events typically only require a 2-3 hour time commitment on a weekday evening or Saturday morning; special programs like "Pledge to Pull" being the exception. 
• We provide all tools and safety training and no previous experience is needed! 
• To make sure everyone is busy and has a chance to ask questions, we limit registration.
• And because we work hard to ensure a quality experience, our outdoor events are pretty popular and tend to reach capacity. So don't forget to RSVP! 
To learn more, visit our events calendar or contact FMR Volunteer Coordinator Amy Kilgore at akilgore@fmr.org.