Thank you FMR river volunteers — all 3,401 of you!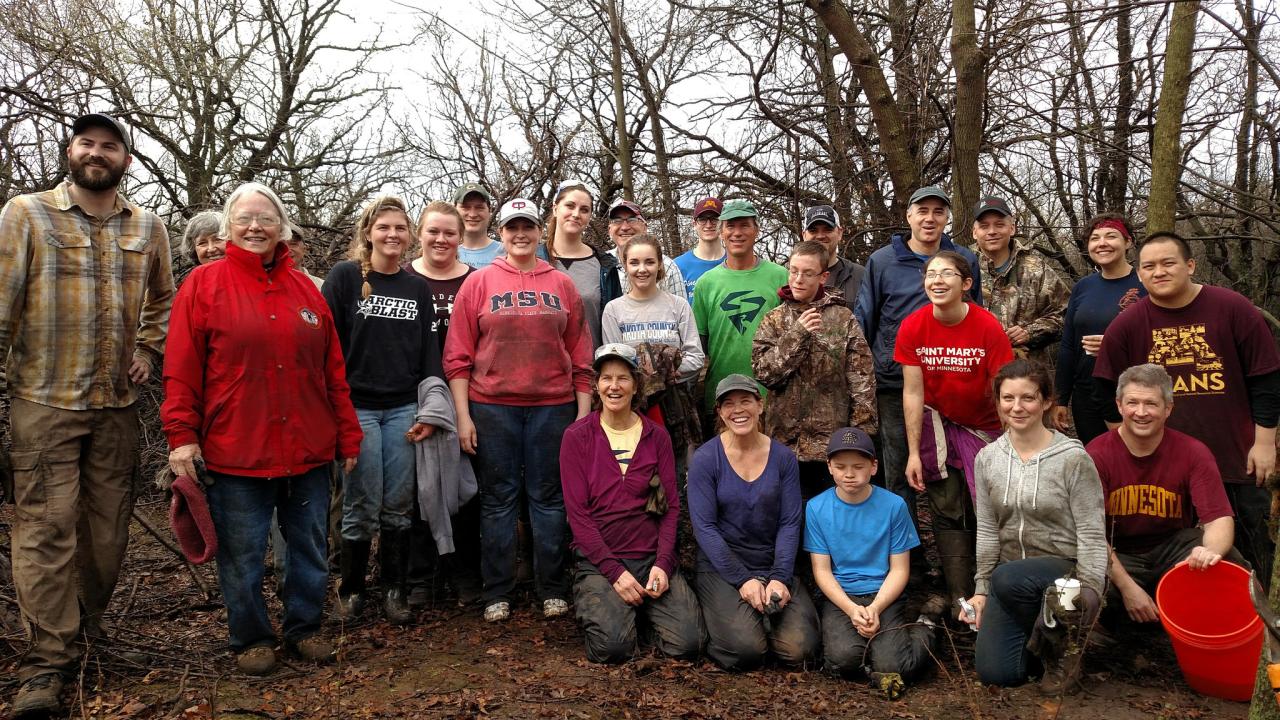 December 7, 2017
Year after year we're blown away by the hardworking, enthusiastic volunteers we are so lucky to work with. While you may only see another 20 people or so at each of our events (we try to keep them on the smaller side), all of this hard work really adds up! In 2017 alone, 3,401 individuals volunteered with FMR contributing over 7,700 hours of service!
Whether you were able to join us for two hours — in the field restoring habitat, on the streets marking storm drains to remind us all to "Keep 'em Clean" or in the FMR office — or earned FMR Super Volunteer status, know your time and dedication doesn't go unnoticed. Volunteers help stretch limited resources and expand our reach. Together, we make an even greater impact on the health of the river and our local communities.
From all of us at FMR: THANK YOU!
We're incredibly grateful and wouldn't be as successful without volunteers like you. Join us for a look back at the best photos from our 2017 volunteer season below.
To stay in touch about volunteer events and stewardship programs contact FMR Volunteer Coordinator Amy Kilgore, akilgore@fmr.org. We look forward to working with you in 2018!