FMR welcomes two new directors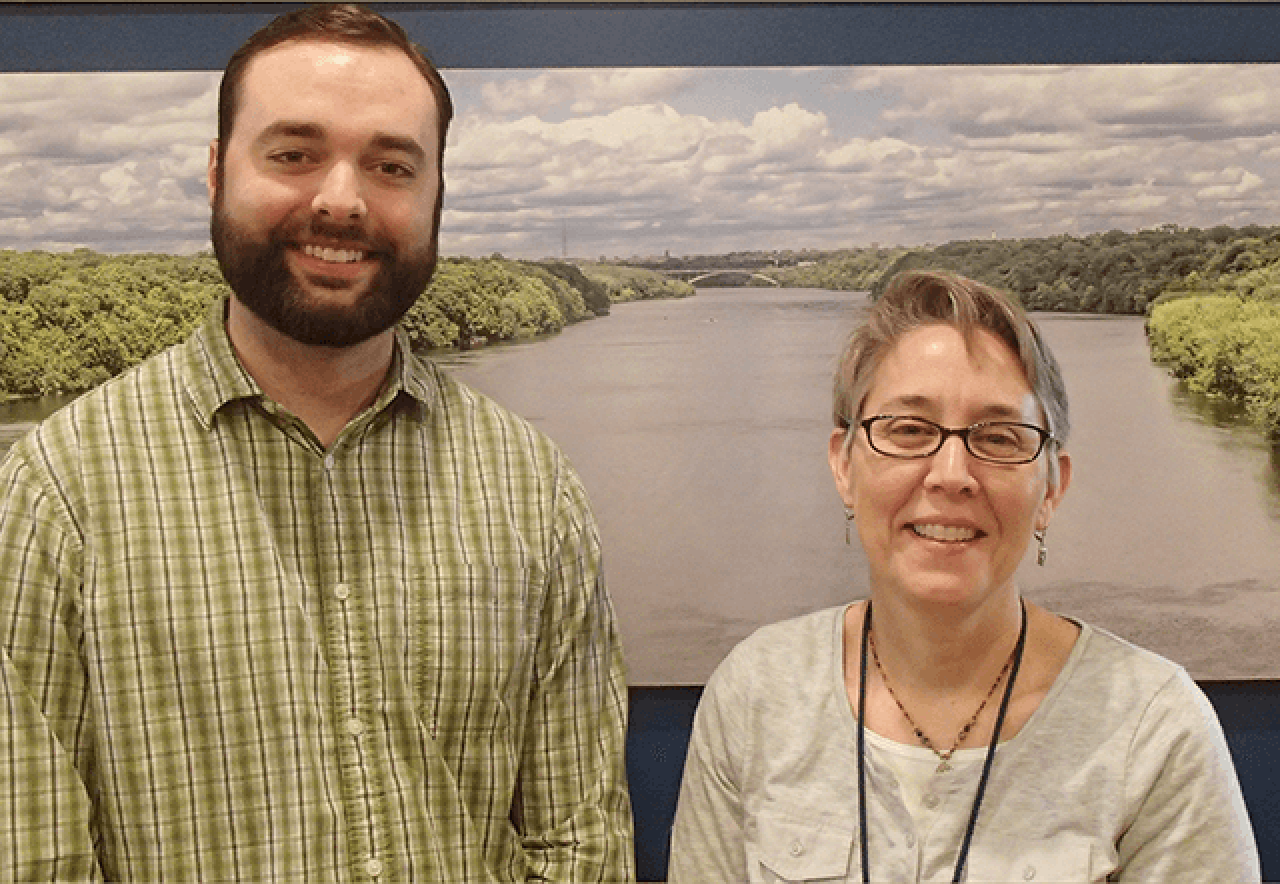 FMR is excited to kick off 2018 with two new program directors.
Welcome, Betsy Daub!
We're proud to announce Betsy Daub as our new conservation director, replacing longtime staffer Tom Lewanski. With more than 30 years of conservation work, Betsy is a perfect fit. She's worked for Audubon Minnesota, Audubon New Mexico, the Minnesota Department of Natural Resources, and most recently the Friends of the Boundary Waters Wilderness.
Betsy is particularly interested in birds and preserving bird habitats. Her research and conservation work has taken her across the continental U.S., Puerto Rico and the Canadian prairies. 
She received her B.A. in zoology and German from Connecticut College and her M.S. in resource ecology and management from the University of Michigan School of Natural Resources and Environment. 
Congratulations, Adam Flett!
Longtime staffer Adam Flett assumed the reins of FMR's stewardship and education programming January 1st. Well known to FMR volunteers and event partners, Adam brings a diverse set of skills to this position, having worked in community and youth education, public engagement and organizing for over 10 years, including nearly six with FMR.
Prior to FMR, Adam worked in youth engagement through YMCA Camp St. Croix and as a member of the Trail Town Outreach Corp in southwest Pennsylvania. He earned a B.S. in environmental science, policy and management from the University of Minnesota in 2009 with a minor in forest resources. Presently, he is pursuing a certificate of ecological restoration from the University of Minnesota. 
As Adam assumes the helm, Irene Jones, the longtime director of FMR's outreach programs, will now be able to focus exclusively on river corridor land-use, policy and advocacy.
We're excited to have these two conservation and stewardship leaders on the team!