The results are in! Highlights from FMR's 2018 member survey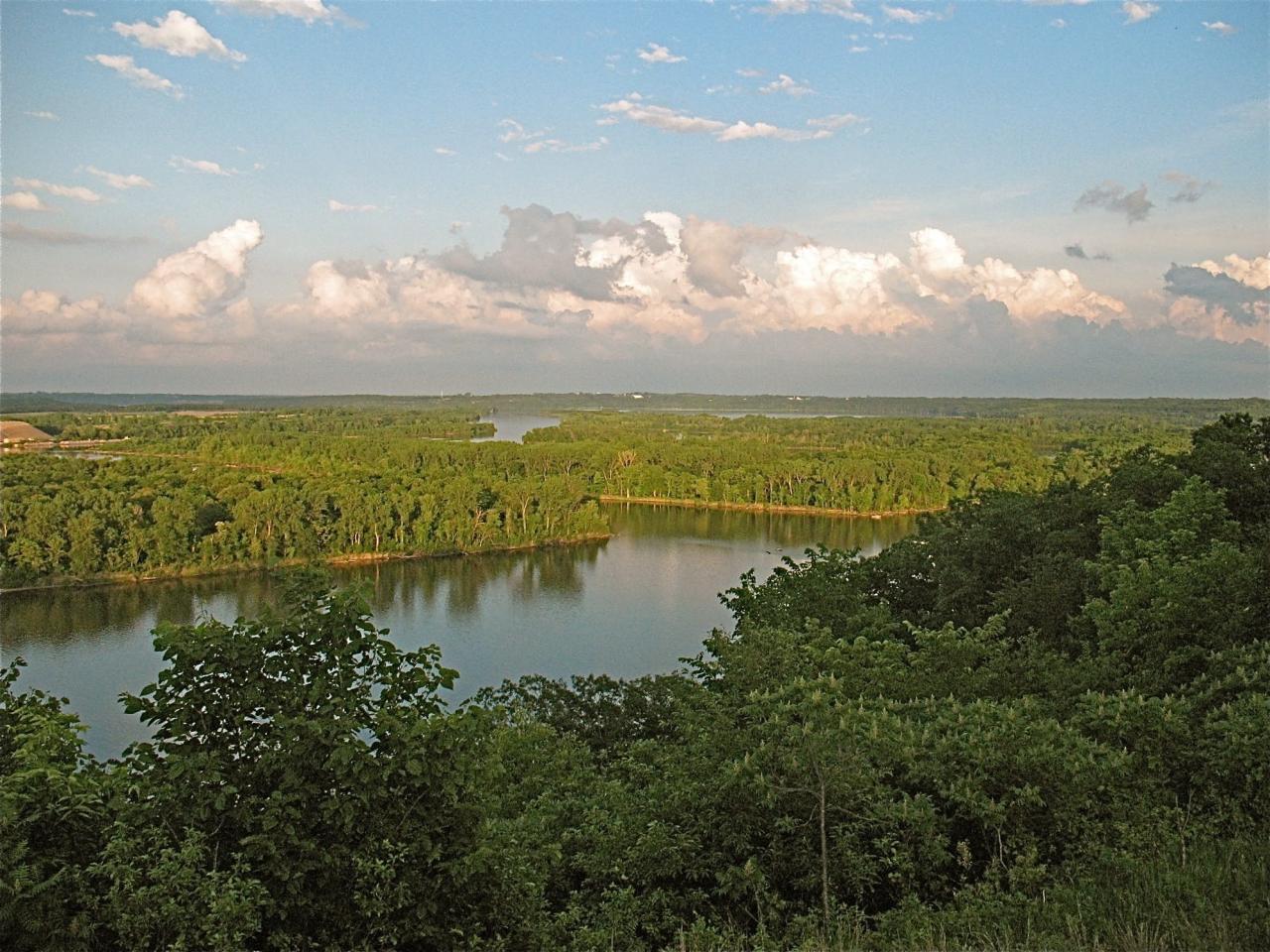 March 15, 2018
As we kicked off 2018, FMR's 25th anniversary year, we conducted a survey of our valued members to learn about their perceptions, activities and experiences with FMR and the Big River.
Nearly 300 people completed the survey and we're pleased to share a handful of highlights. Thank you to everyone who participated! We'll be sure to use your input to shape our work in the years ahead. (Not already an FMR member? Join us.)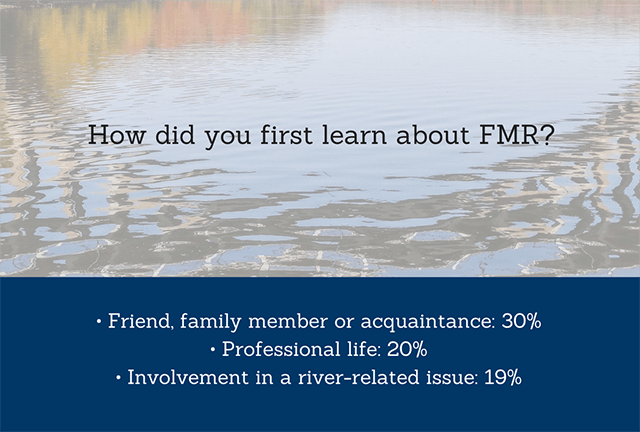 FMR members are certainly passionate about protecting, enhancing and restoring the Mighty Mississippi. Thanks to everyone who shared our important work with friends and family. Nearly a third of our members joined because of you!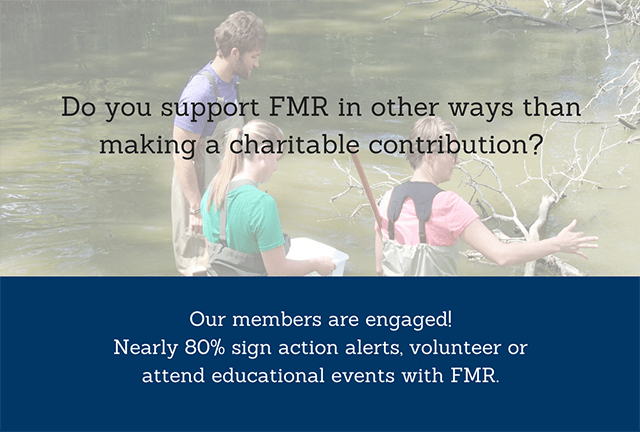 In addition to donating their dollars, FMR members donate their time. Nearly 80% had responded to an action alert to advocate for the river, participated in a volunteer outing to remove invasive species or plant native grasses or trees, or attended an educational workshop or other special events.
From the Capitol to the riverfront, FMR relies on our family of energetic, inspiring supporters every year to get vital projects done for the river. Thank you!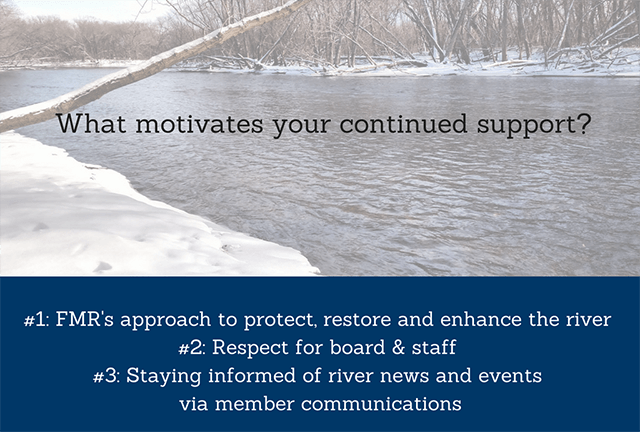 Members appreciate FMR's place-based, multifaceted and inclusive approach. We're proud to share your passion for ensuring that the life-sustaining force of the river is protected for all and look forward to staying in touch.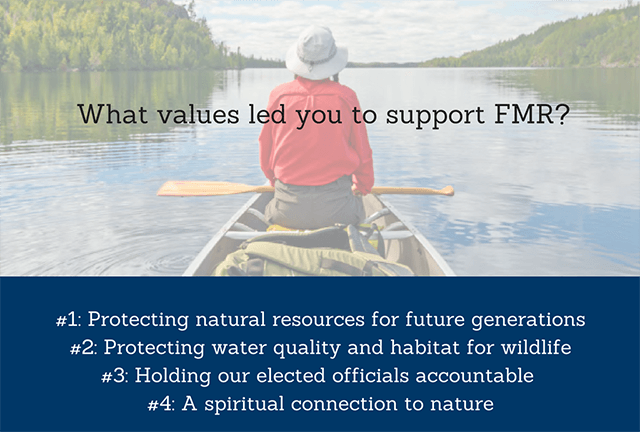 Members hold an array of values near and dear to their hearts as reasons to support FMR and the Big River. Topping the list is protecting natural resources for future generations followed by protecting water quality and habitat for wildlife, holding our elected officials accountable for the health of our natural resources, and a spiritual connection to nature. 
Despite having varied values we all have a thing in common: a love and appreciation for the Mississippi River.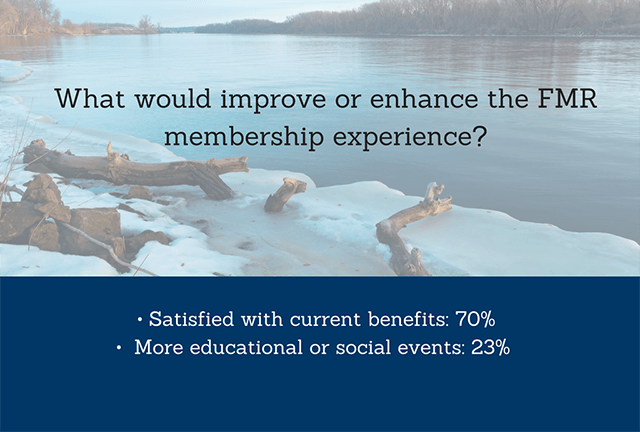 We are pleased so many members are satisfied with their benefits, chiefly newsletters and advance notice of our select events. While there was no clarion call for special stickers or mugs, quite a few members would like the chance to get together more often.
As with many of these results, it was once again our turn to be proud.