Miss Shannan — local host of The Moth — will be our host for an evening of river stories from FMR and our community. Join us October 1!
Want a sneak preview of the stories you'll hear at our virtual fall gala on October 1? We'll hear from a musician who toured the Mississippi by canoe to discover not only his muddy roots, but his true love; a family who found a sense of place in the river, and a place to grieve the impossible; and two storytellers who know the layers of history at Bdote, the sacred confluence of rivers. >>
September 17
We're thrilled to partner with Miss Shannan Paul to emcee An Evening Celebrating the Mississippi River: Our Storied River on October 1. Her infectious personality and knack for comedic social commentary are sure to keep you — our virtual guests — entertained. You won't want to miss it!  >>
August 17
Selected storytellers for our Moth-esque fall gala will have the opportunity to workshop with Loren Niemi — a National Storytelling Network Lifetime Achievement Award winner — to hone their stories and presentation. They'll also receive an honorarium. Interested? Submit your story by July 24.
We're thrilled to engage noted local storyteller Loren Niemi in planning and curating Our Storied River: An Evening Celebrating the Mississippi River this fall. In a recent interview, we learned more about his life as a storyteller, how the river has changed him, and how he plans to work with our story-sharers. (Will you be one of them?)  >>
June 4
If you have a story about how the Mississippi River changed you, we want to hear it — in your voice. At our Moth-esque virtual gala this fall, we'll showcase tales from diverse voices and varied experiences that dazzle, twist, flood us or still us. Tell us yours by July 24.  >>
May 19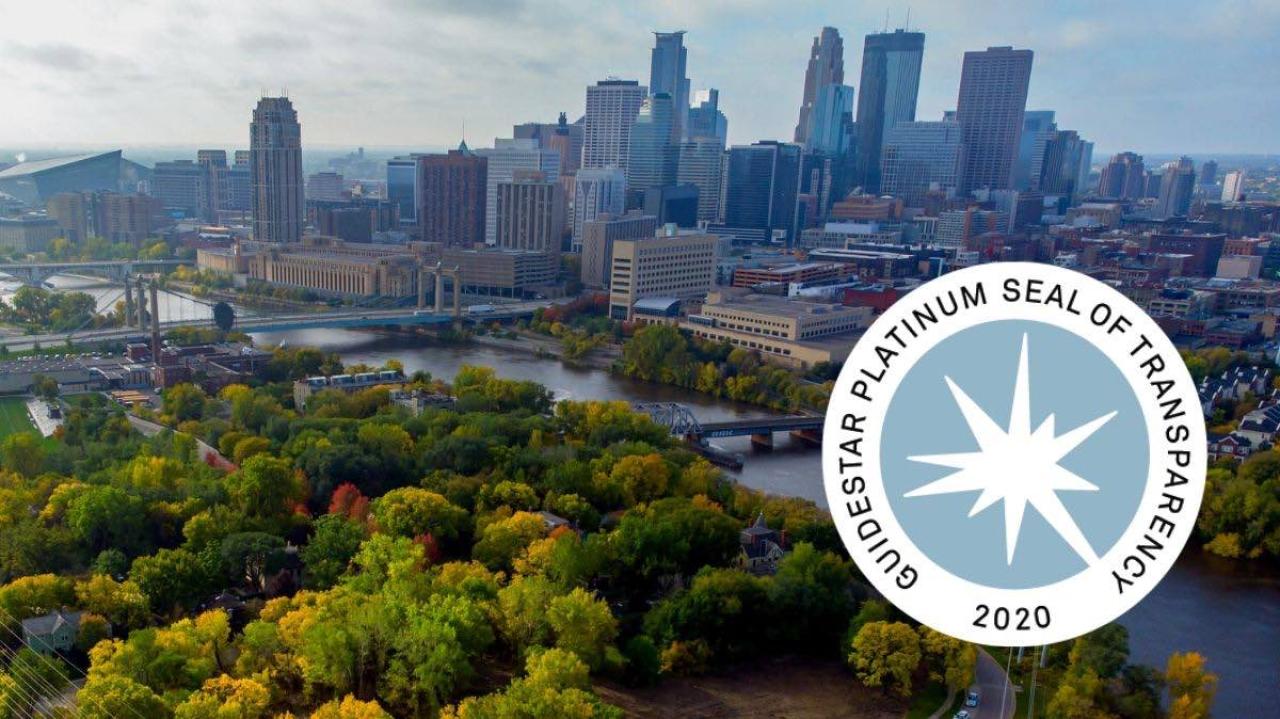 We're proud to announce that FMR has received GuideStar's 2020 Platinum Seal of Transparency. We're committed to the highest level of transparency because our supporters deserve to know our full and complete story, from financial information to results and progress toward our mission.  >>
FMR is proud to be Mississippi Market Natural Foods Co-op's month of May Positive Change recipient. Round up at the register and donate your reusable bag credit to make some positive change!  >>
Over 90 Minnesotans have contacted their legislators over the past few weeks to oppose $20 million in state bond funds for First Avenue's proposed concert venue at Upper Harbor Terminal on the North Minneapolis riverfront.
North Minneapolis residents wrote about how the project prioritizes private developers' interests over community members' and perpetuates racial and environmental disparities. While these writers' voices are their own, we share their concerns. >>
April 30
We've pulled together ideas about how to celebrate Earth Day all month for supporters like you to act on your values and enjoy moments of positive impact during this tough time. So whether you're up for advocating online, collecting litter or you just need a moment to be still and witness the migrating birds, we look forward to celebrating Earth Month with you — separately, but together.  >>
April 13
Fred Bertschinger provides "perpetual support" to FMR as a River Sustainer. Ongoing, recurring monthly contributions make up the crucial foundation of support we rely on in our work to protect the health of the Mississippi River. (Top photo by Tom Reiter)
Fred Bertschinger provides "perpetual support" to FMR as a River Sustainer. Ongoing, recurring monthly contributions make up the crucial foundation of support we rely on in our work to protect the health of the Mississippi River. Here's how.  >>
February 10
If you want to relive our fall event (or in case you missed it), we made this collection for you. See all GIFs from our photo booth. Find a playlist of river songs that our keynote speaker Nick Spitzer from American Routes presented. Take a tour of our work from the eyes of a heron. Read stories of river connection from our members and friends. See photos of our 200+ attendees coming together to protect and restore our river. >>
October 7
Pages