Is it time to remove dams from the Mississippi river gorge?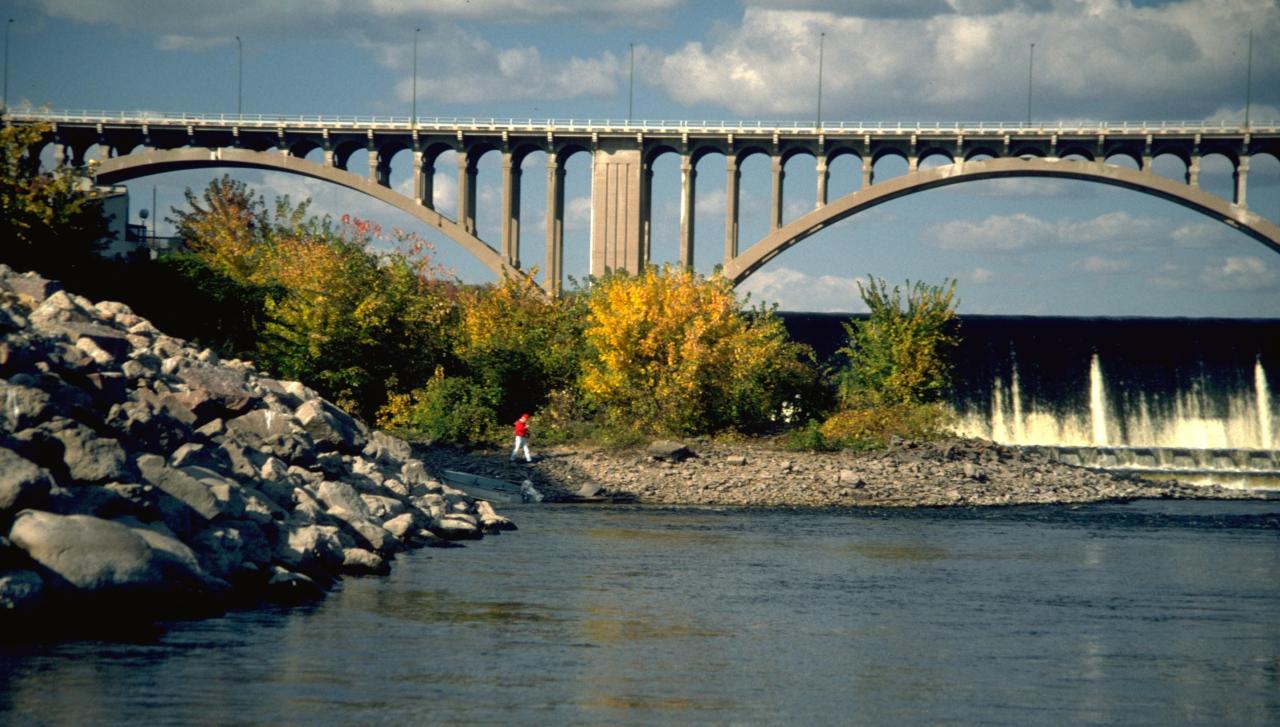 This week, American Rivers, a national river protection organization, released its annual 10 Most Endangered Rivers, a report that highlights U.S. rivers threatened by mining, dams, development, water pollution and the rollback of environmental protections.
Three of the rivers listed are near and dear to the hearts of many Minnesotans: The Kinnickinnic River in western Wisconsin, the Boundary Waters, and the Twin Cities' own Mississippi river gorge.
American Rivers selected the Mississippi gorge because there are big decisions in the works about the future of the locks and dams in Minneapolis, including the possibility of removing the dams to restore the rapids that once existed in that location. 
The U.S. Army Corps of Engineers is conducting a disposition study of Lock & Dam #1, the Lower St. Anthony Falls Lock & Dam and the Upper St. Anthony Lock to determine if they should transfer ownership to a different entity or continue to maintain the infrastructure that is no longer needed for commercial navigation.
FMR is excited about this new opportunity to reimagine the gorge with dams removed and rapids tumbling and we look forward to a thorough investigation and robust community discussion about all the potential impacts, costs and benefits of dam removal and river restoration.
Learn more
• Check out our official position statement and FAQs
• Dams and mining put three regional rivers on group's endangered list, Star Tribune
• 2 Minnesota rivers named among most endangered, WCCO (video)