Welcome, Ray and Sophie!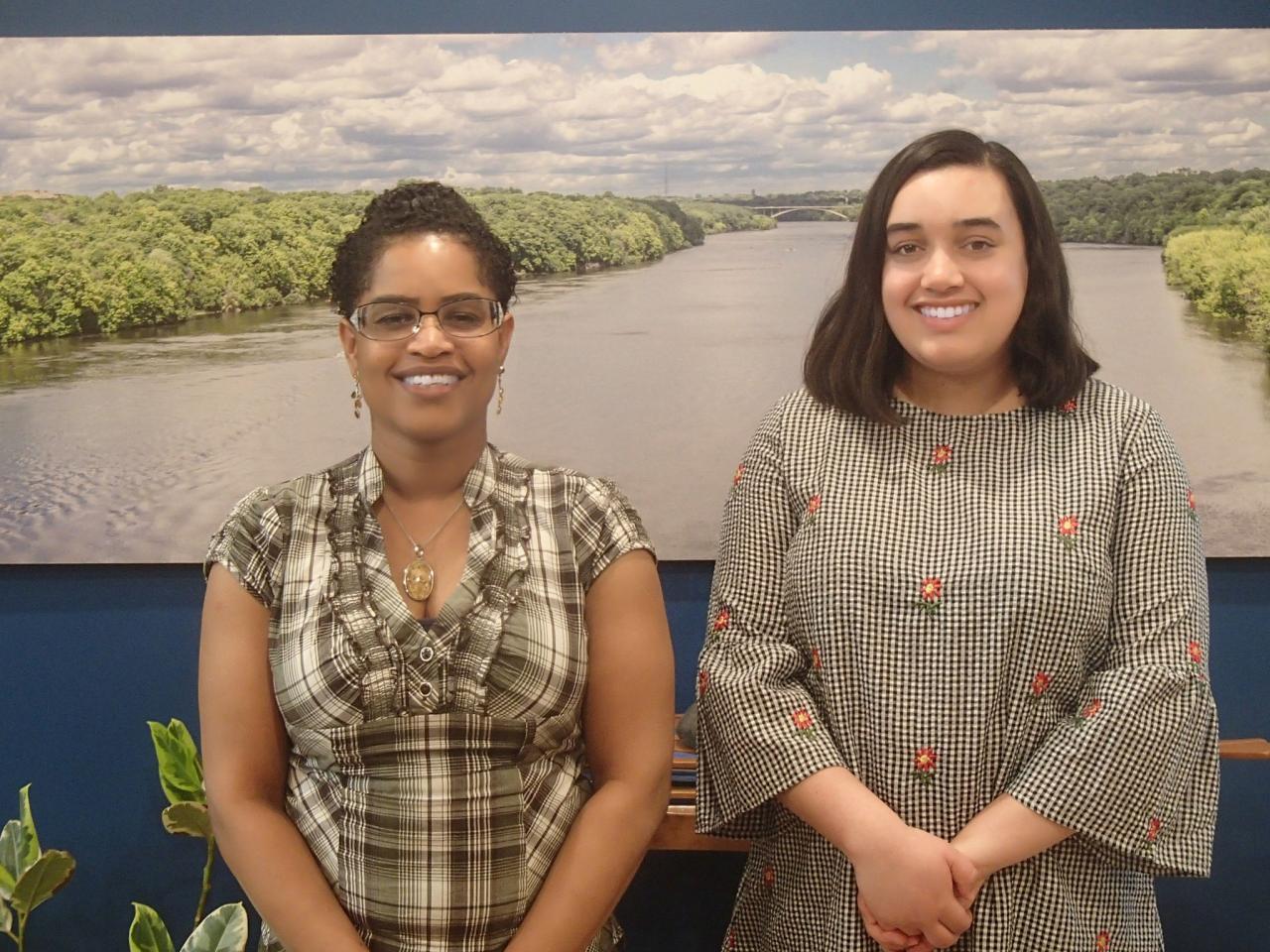 The two newest members of the FMR team, Raynette Prince (left) and Sophie Downey (right).
April 5, 2018
Spring is here and two new people have joined the FMR team to help us protect, restore and enhance the metro Mississippi River. Meet our new administrative assistant Ray Prince and seasonal outreach assistant Sophie Downey. 
Welcome, Ray!
FMR is thrilled to welcome Raynette (Ray) Prince as our new administrative assistant. Ray was born and raised in the Twin Cities, spending her summers at camp where she learns to canoe and swim. It was during her summer camp days that she fell in love with Minnesota's lakes and rivers. 
Ray took a winding path to FMR, with experience as a medical assistant, realtor and paralegal. She earned a bachelor's in philosophy from Metropolitan State University and has spent the years since in various administrative roles at her alma mater and Goodwill Industries.
At FMR Ray supports our staff of 19 (20 with Ray) and manages the office to ensure smooth daily operations. She's also the first point of contact for many callers and visitors, so you're sure to be introduced to her smiling face or welcoming voice sometime soon.
Welcome, Sophie!
FMR is also pleased to announce the hiring of Sophie Downey as our seasonal outreach assistant.
Sophie brings a strong background of work in community outreach and volunteering programs and a wealth of customer-service based skills to help with our volunteer and educational program outreach over the coming events season.
Sophie recently graduated from Macalester College with a degree in environmental science and a minor in biology and focused her studies with a lens of environmental justice. Previously, she interned with Great River Greening and assisted with community organizing at Climate Generation.
Sophie will be assisting with upcoming volunteer and education outings. Be sure to give her a warm hello.