Welcome, Jen and Ellie!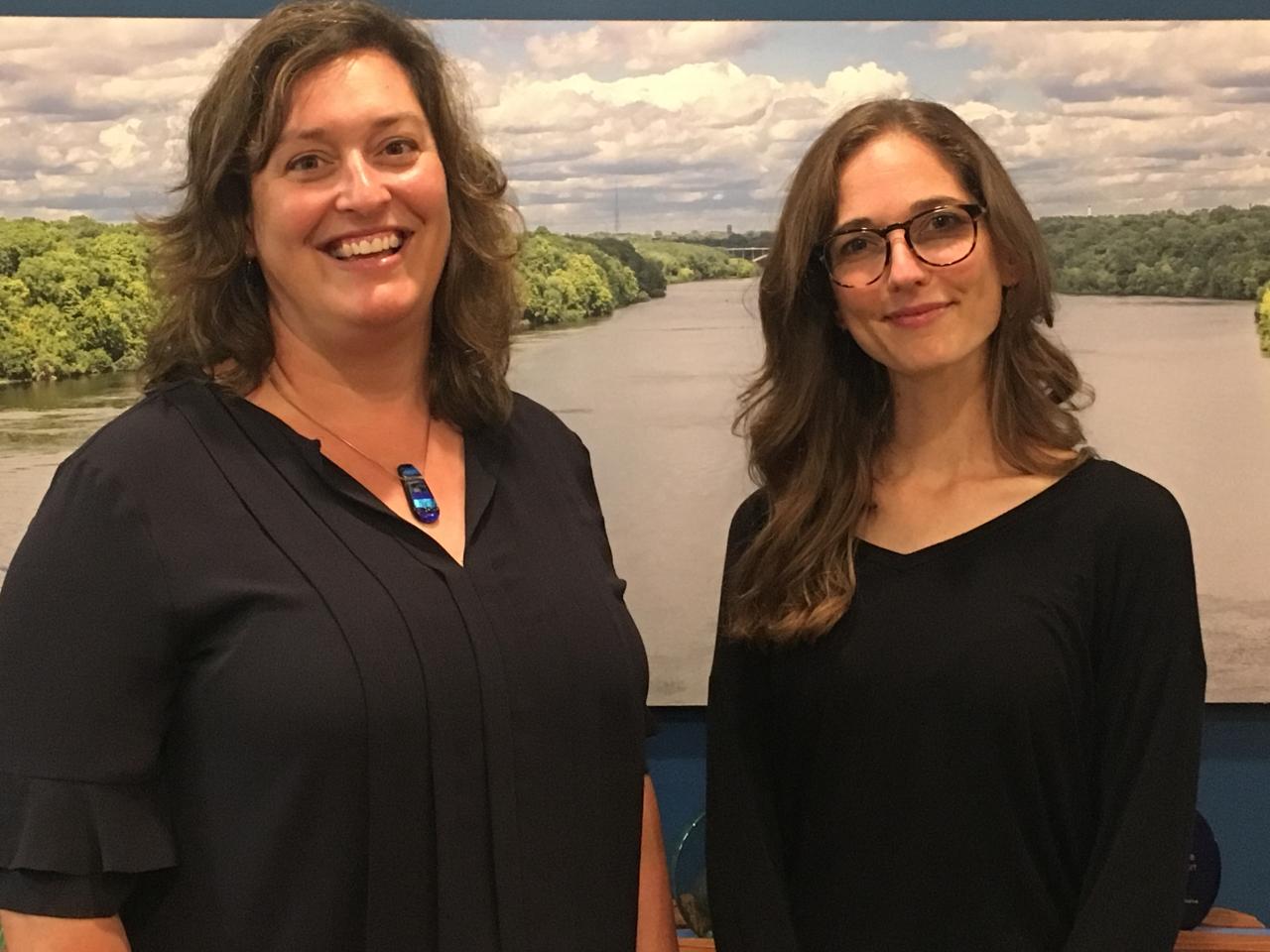 Jennifer Hadley (left) our new database coordinator and Ellie Rogers (right), FMR's communications associate.
September 7, 2018
Meet our new data coordinator Jen Hadley and communications associate Ellie Rogers.
Welcome, Jen!
FMR is delighted to announce the hiring of Jen Hadley as our data coordinator.
Jen comes to FMR with over 18 years' experience in data collection and management. She served first as the science coordinator then data manager at the Bosque Ecosystem Monitoring Program in New Mexico and has also worked as a project manager at the University of Minnesota.
She was the top pick of the hiring committee that not only included FMR staff but Marcus Star and Josh Davis, data managers at Conservation Minnesota and Center for Energy and the Environment respectively.
Jen is also the part-time executive director of the Fractal Foundation, which uses the beauty of fractals to inspire interest in science, math and art.
Jen studied environmental analysis with a concentration in applied mathematics at Davidson College in North Carolina and received her master's in ecology and environmental science from the University of Maine.
Welcome, Ellie!
FMR is also thrilled to welcome Ellie Rogers as our first communications associate. 
Ellie has worked at the intersection of ecology, communications and publications for a dozen years.
She's interned at Minnesota Conservation Volunteer magazine and Great River Greening, coordinated volunteers and outreach for the Skagit Land Trust in Washington, taught English at Western Washington University and developed communications (e-newsletters, social media, websites, etc.) for nonprofit and educational organizations.
At FMR, Ellie edits and pulls together FMR's regular communications, including Mississippi Messages, our biannual print newsletters and our annual report. She manages social media and web content and gets to write articles and updates about FMR's conservation, advocacy and stewardship projects.
Ellie also edits and designs books and has an MFA in creative writing from Western Washington University with a BA in environmental studies from Macalester College. 
Ellie and Jen will work together in FMR's communications department, allowing us to better serve our supporters and reach out to new audiences. Welcome aboard, Jen and Ellie!