New development could radically change downtown St. Paul's riverfront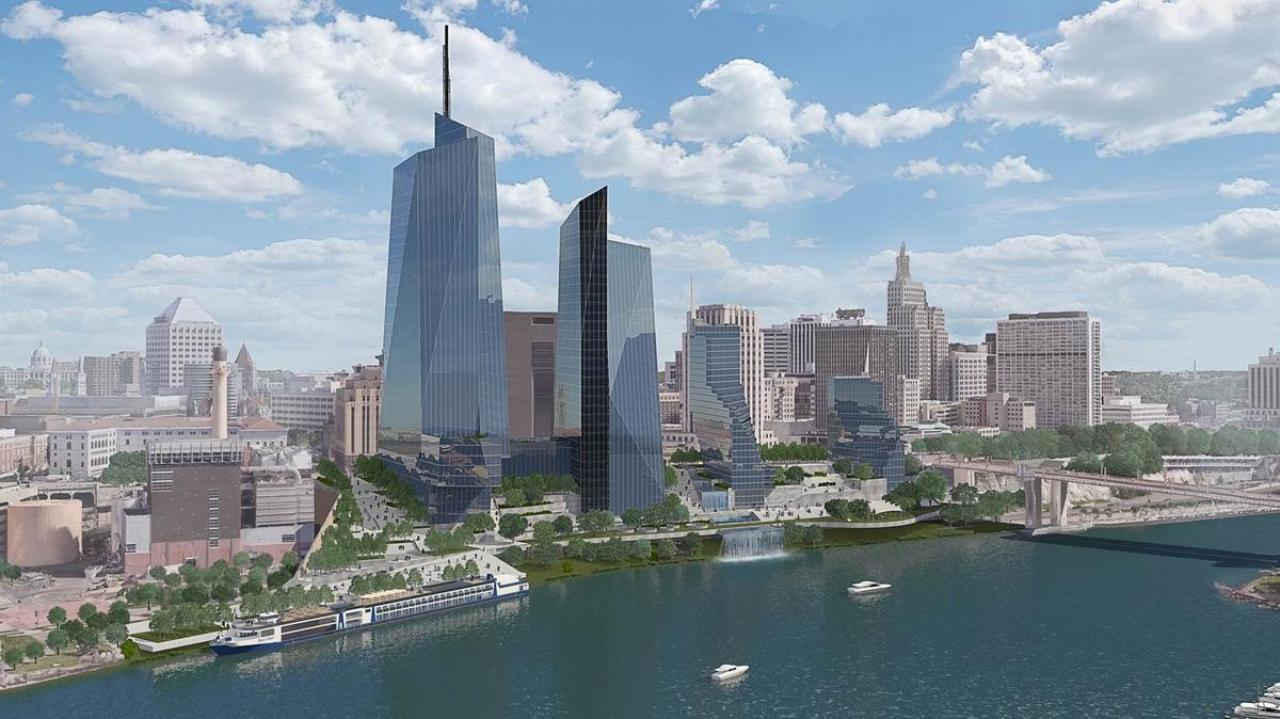 Massive new skyscrapers towering over the St. Paul riverfront are again on the table as the Ramsey County Board of Commissioners considers a trio of proposals to redevelop the site formerly occupied by the county jail and West Publishing buildings.
Ramsey County has received competing proposals from three development teams that could include three to four blufftop towers housing a mix of uses including hotel, commercial, office and residential.
FMR is closely following this to understand how the proposals could impact public river access, river valley views and other public values.
In 2016, FMR staff participated in the county's developer solicitation review committee for the site. While the board ultimately rejected the committee's development proposal, this experience afforded us great insight into how this redevelopment could serve the public interest.
Some key principles that FMR would like to see in any prospective development:
Incorporate the City of St. Paul's River Balcony concept, part of the Great River Passage Master Plan, to provide a continuous bluff-edge public walkway between the Science Museum of Minnesota and the Union Depot
Include active public uses such as shops and cafes along both the riverside (the Balcony) and at street level on the Kellogg Boulevard-facing side of the building
Activate the riverfront at the base of the bluff with public uses such as restaurants and vertical connections (stairs, elevators) between the top and bottom of the bluff
Preserve view corridors to and from the river along St. Peter and Market streets
Incorporate bird-safe design into all new structures
The county board is expected to discuss the proposals in early November. FMR will continue to be engaged as an advocate for the river's public values. Keep an eye on FMR.org and our newsletter, Mississippi Messages, for updates.