Thank you for making FMR's fall event our most successful ever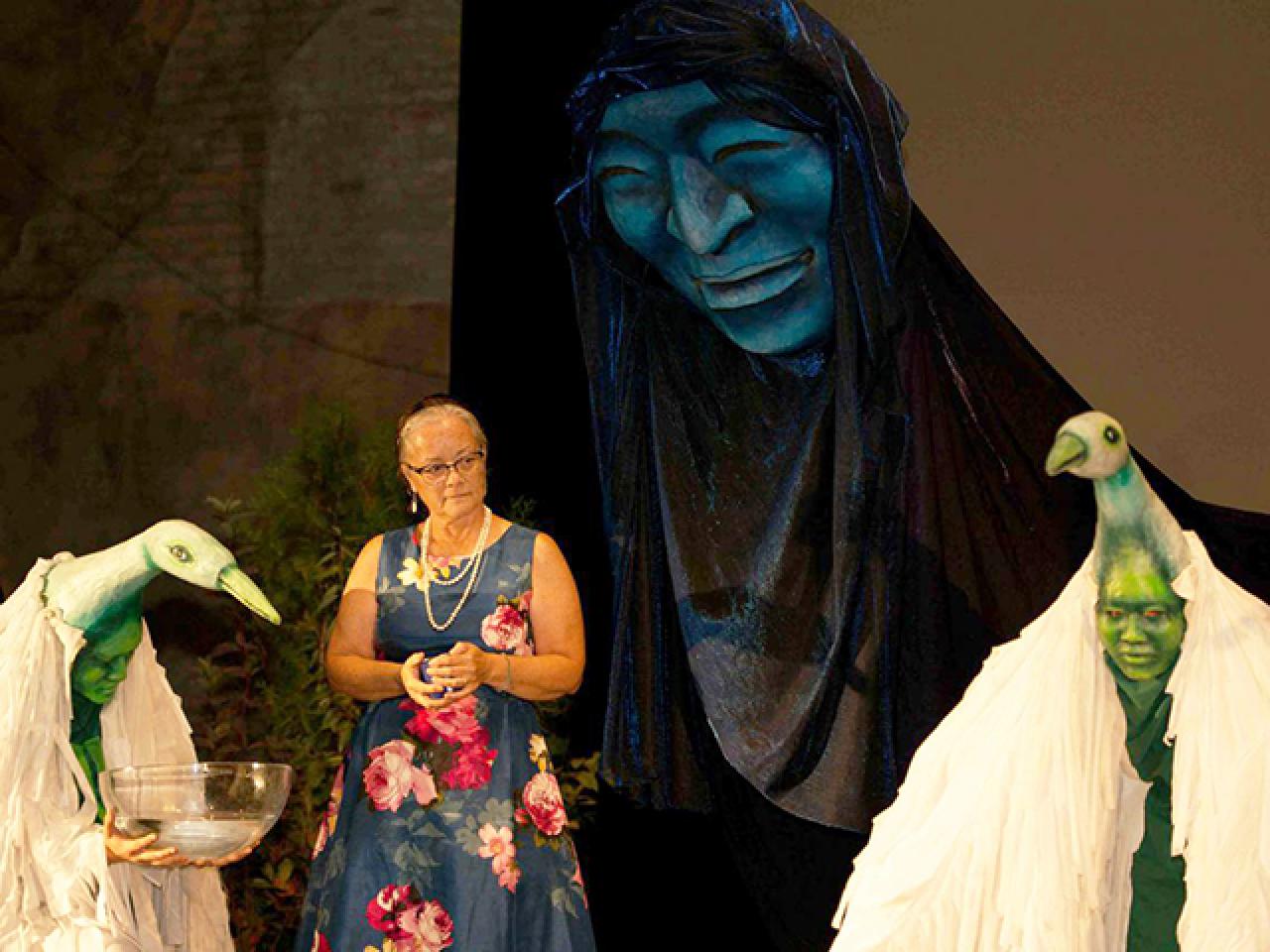 FMR is deeply grateful to all of our featured artists, generous sponsors and attendees for making "The River Inspires: An Evening Celebrating the Mississippi River" on September 20 our most successful event ever!
A sold-out crowd of members and friends packed Aria, our beautiful venue in Minneapolis' North Loop. Together we raised over $200,000 in support of FMR's mission to protect, restore and enhance the great natural resource on which we all depend — the Mississippi River.
Funds raised will advance our shared vision of a river that is clear and clean and safe to swim in, where fish and wildlife are healthy and abundant, where scenic bluffs and cultural treasures are protected, and where people young and old, this generation and the next, can escape the rush of daily life and enjoy, explore and engage with this globally significant treasure.
Poetry for the river
Our stellar lineup of award-winning artists inspired our guests with stories, poems, songs, music and visual art. Below, you can watch recordings of acclaimed author, poet and spoken word artist Bao Phi and Dakota educator, poet, author and fiber artist Gwen Westerman. Both shared their connection to and love for the river through poetry.
Continuing the celebration
Join us in continuing the celebration of the Mississippi River and how it inspires and rejuvenates us all by:
Your contribution
Thank you to all who made the evening a fun-filled and inspiring event through participation and presence.
If you were unable to make a contribution at the event but would like to support FMR, please consider donating online today!