FMR bids farewell to longtime staffer Irene Jones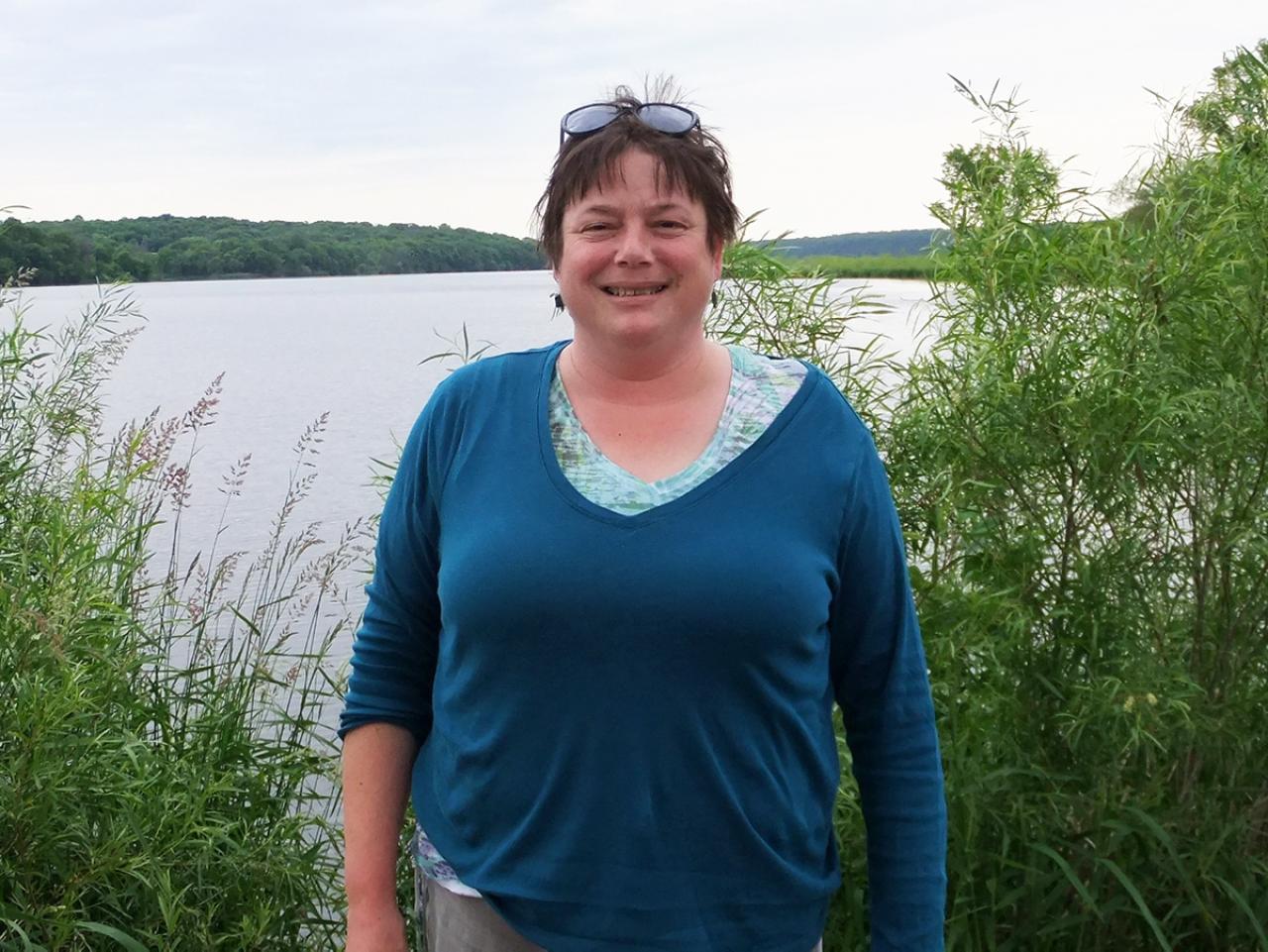 FMR bids farewell this month to longtime staff member Irene Jones who has served the organization and the river in several roles over her 21-year tenure.
A year ago Irene transitioned to a part-time role as senior policy advocate but, unfortunately, it was necessary to eliminate that position in 2020 due to changes in funding for FMR's river corridor program and resulting budget constraints.
An impressive legacy for the river
I (Whitney Clark, FMR's executive director) hired Irene in 1999 to be FMR's outreach director. With her addition, there were four of us staff dedicated to protecting, restoring and celebrating the great river. For 21 years I worked closely with Irene as we learned about the river, met and engaged with people and organizations concerned with it and built an organization with a staff of 20 professionals that could work on many levels and respond forcefully to both opportunities and threats to the river's health and well-being.
Irene served as the founding program director for two of the organization's four programs. She conceived of and built FMR's stewardship and education program from the ground up, giving many thousands of volunteers the opportunity to get their hands dirty restoring the river's vitality.
As FMR's river corridor program director Irene led the organization's work to establish new state rules for land along the river. She was also the lead staff member advocating for visionary plans to reshape our riverfronts in Minneapolis's Above the Falls and Central reaches as well as St. Paul's Great River Passage.
She won the respect of allies and opponents alike as a formidable organizer and advocate, successfully challenging development proposals that FMR feared would degrade the river such as the Bridges of St. Paul on St. Paul's West Side Flats and the River's Edge mega-development in St. Paul Park.
In her message to colleagues, Irene said: "I am extremely proud of the work I have been able to accomplish during my 21 years at FMR, and I am grateful to all the wonderful staff, members, advocates and volunteers who have supported this work and helped to make it possible." 
A fond farewell
FMR's board chairperson Ronnie Brooks offered "FMR would not be the organization it is and the river would not have the protections it does without Irene's leadership and hard work over the past two decades. The organization is profoundly grateful for her contributions. She will always be a member of the FMR family and a trusted friend to all of us working for the river."
For my part, I'm grateful to have had the opportunity to work with such an intelligent and passionate colleague. I know I speak for everyone at FMR when I say that I'll miss her warmth, her wit and her great sense of humor. Irene, as much as anyone, deserves credit for building FMR into the respected and influential organization it is today.