Meet FMR's 2020 Youth Empowerment Program assistants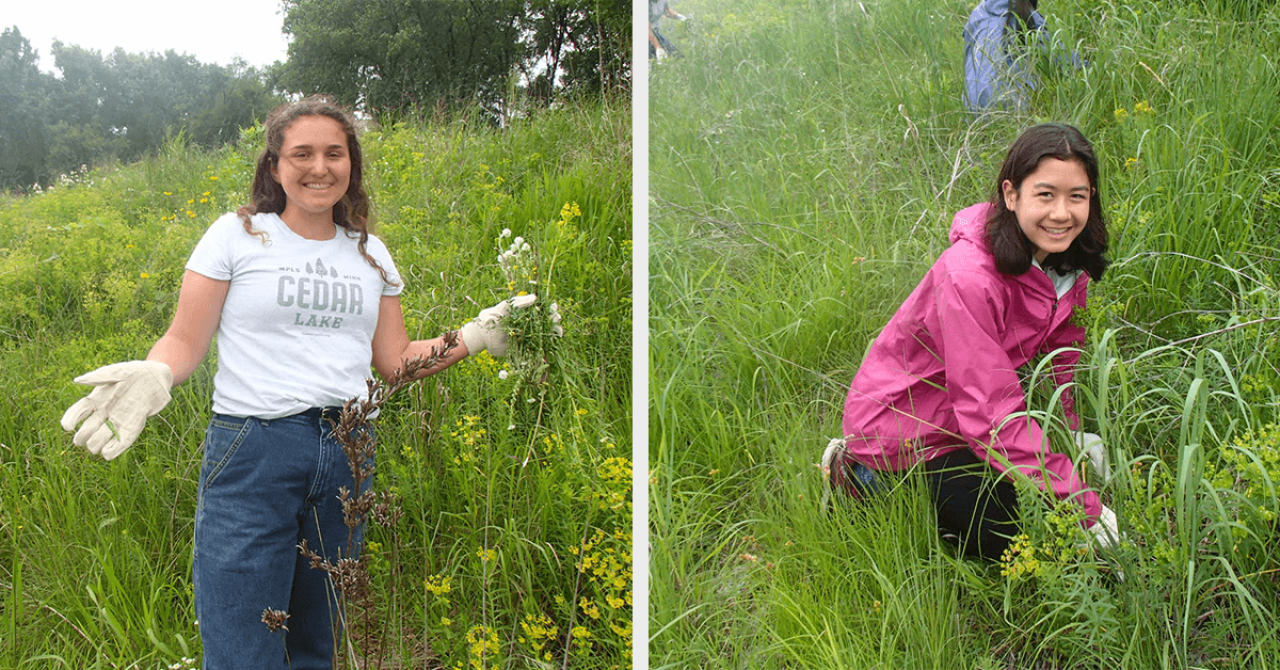 With the end of the school year in sight, FMR is embarking on the second year of our Youth Empowerment Program (now the Environmental Stewardship Institute), a paid environmental education and career pathways program for rising sophomores, juniors and seniors in Twin Cities metro area high schools.
We're excited to announce that two of our inaugural Youth Empowerment Program (YEP) students, Ayva Sloo and Naomi Nickel, will be returning as assistants for our program this summer. As assistants, Ayva and Naomi will be planning and co-leading YEP programming alongside FMR staff.
Ayva will be a first-year at Occidental College this fall and plans to study environmental policy. Naomi is a rising senior at Roseville Area High School, is a nordic skier and is interested in politics and environmental law.
We chatted with them about their experiences with YEP and their hopes for the summer.
FMR: How do you feel connected to water and/or the Mississippi River?
Ayva Sloo: Living in Minnesota my whole life, I have been surrounded by lakes and bodies of water, so I have always been aware of the ecosystem here and the ways that the water has benefited the cities.
Naomi Nickel: As a [Minnesotan], I have grown up surrounded by water, whether it be a pond, lake, or river. I have many memories of biking or walking next to water, and for me it's very important that we work to protect the many water ecosystems that Minnesota has.
FMR: How has the Youth Empowerment Program impacted you?
AS: The YEP program inspired me to get involved and look into the environmental field. It has helped me decide on my career path and my future.
NN: I learned about environmental issues that I hadn't thought much about before, such as restoration and storm drains. Working on the self-led project also taught me how to manage my time over a longer period. Working at the FMR office gave me a clearer picture of what a job at an environmental group might look like.
FMR: Why did you want to come back to be a YEP assistant this year?
AS: I wanted to be an assistant this year because I know that the program teaches valuable lessons. I had so much fun and was able to learn so much last year. I look forward to, as an assistant, being able to help others who want to get involved as well.
NN: I really enjoyed the program last year and was very excited by the opportunity to be even more involved! I also knew that it would be a great experience to develop career skills.
FMR: Why should others apply?
AS: Great experiences, great people, and fun while learning for the whole summer. There is no reason not to apply!
NN: You will learn a lot about environmental issues, but you will also learn important career skills, such as networking and writing a resume. The program has many fun activities and a very welcoming atmosphere.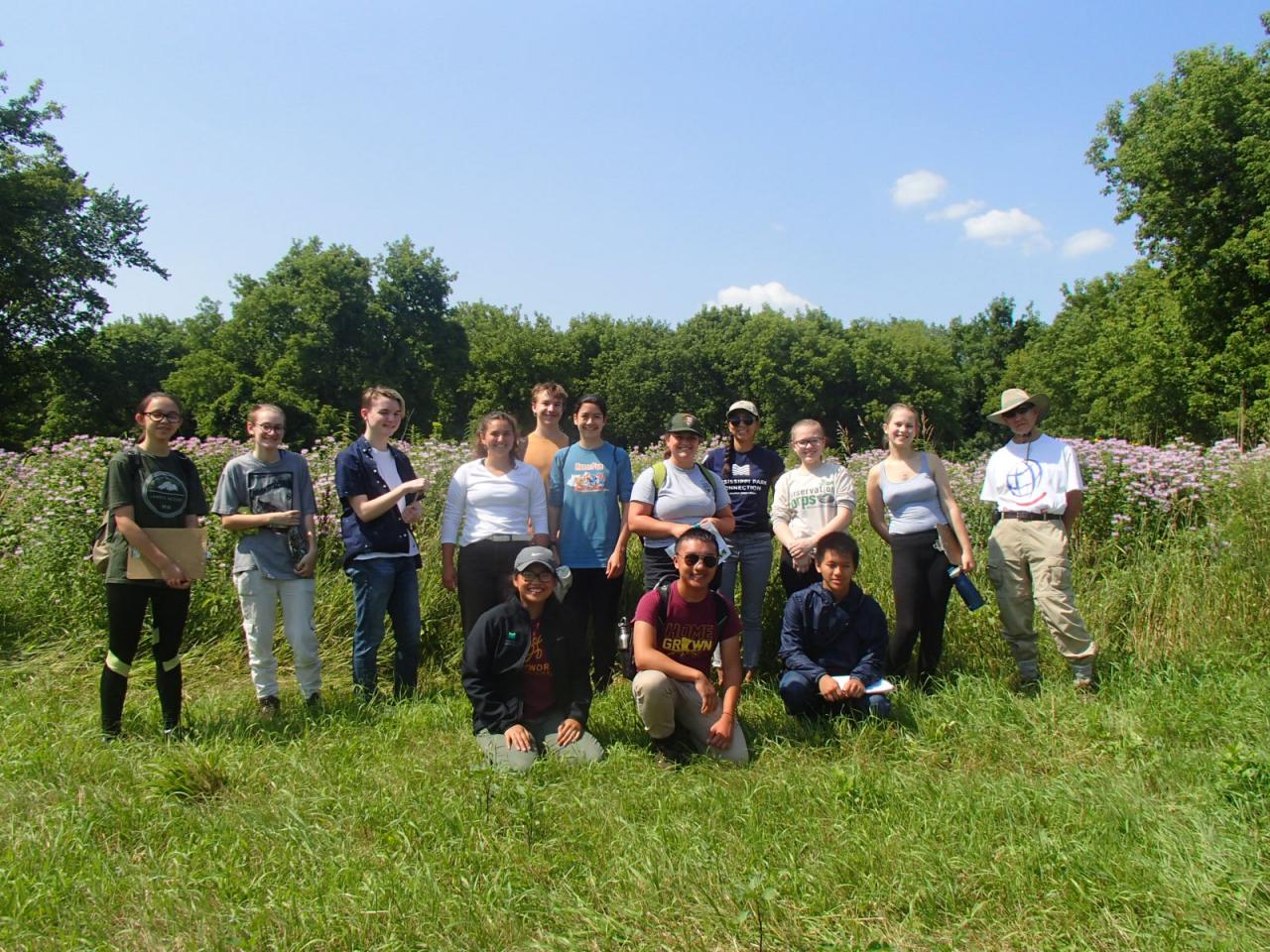 Last year's Youth Empowerment Program participated in ecological surveys and restoration projects, like this pollinator survey with Park Service Fellows at Vermillion Linear Park in Hastings.
Learn more
Despite the stay-at-home order, we believe it's important to find ways to offer YEP in a safe, virtual and socially-distanced format to continue providing mentorship and support to future environmental leaders. We're reviewing applications for our second YEP cohort now. (Applications are closed for the 2020 YEP cohort, but if you would like to receive an announcement when applications open next year, email education@fmr.org.)
If you'd like to learn more about the Youth Empowerment Program or our other educational programming, contact education@fmr.org