Join us for an evening planting along the shoreline at BF Nelson Park. This park, across the river from Nicollet Island in Minneapolis, offers scenic walkways and views of the Mississippi River.
Our work takes place on Dakota homelands. Learn more.
--
The most recent expansion of our Environmental Stewardship Institute (ESI) is a youth-led council that explores pathways to environmental leadership at FMR and in the larger Twin Cities community through the school year. Here's what the 2022-2023 founding members have been up to, including their first public event earlier this month.  >>
April 13
Our work takes place on Dakota homelands. Learn more.
--
We're back at the river gorge for the annual Earth Day cleanup! Join us on April 23 or mark your calendar for our other spring events.  >>
March 7
FMR is searching for qualified mentors for our Environmental Stewardship Institute (ESI), our summer program for high school-aged youth. Both STEM and arts professionals are encouraged to apply. >>
February 11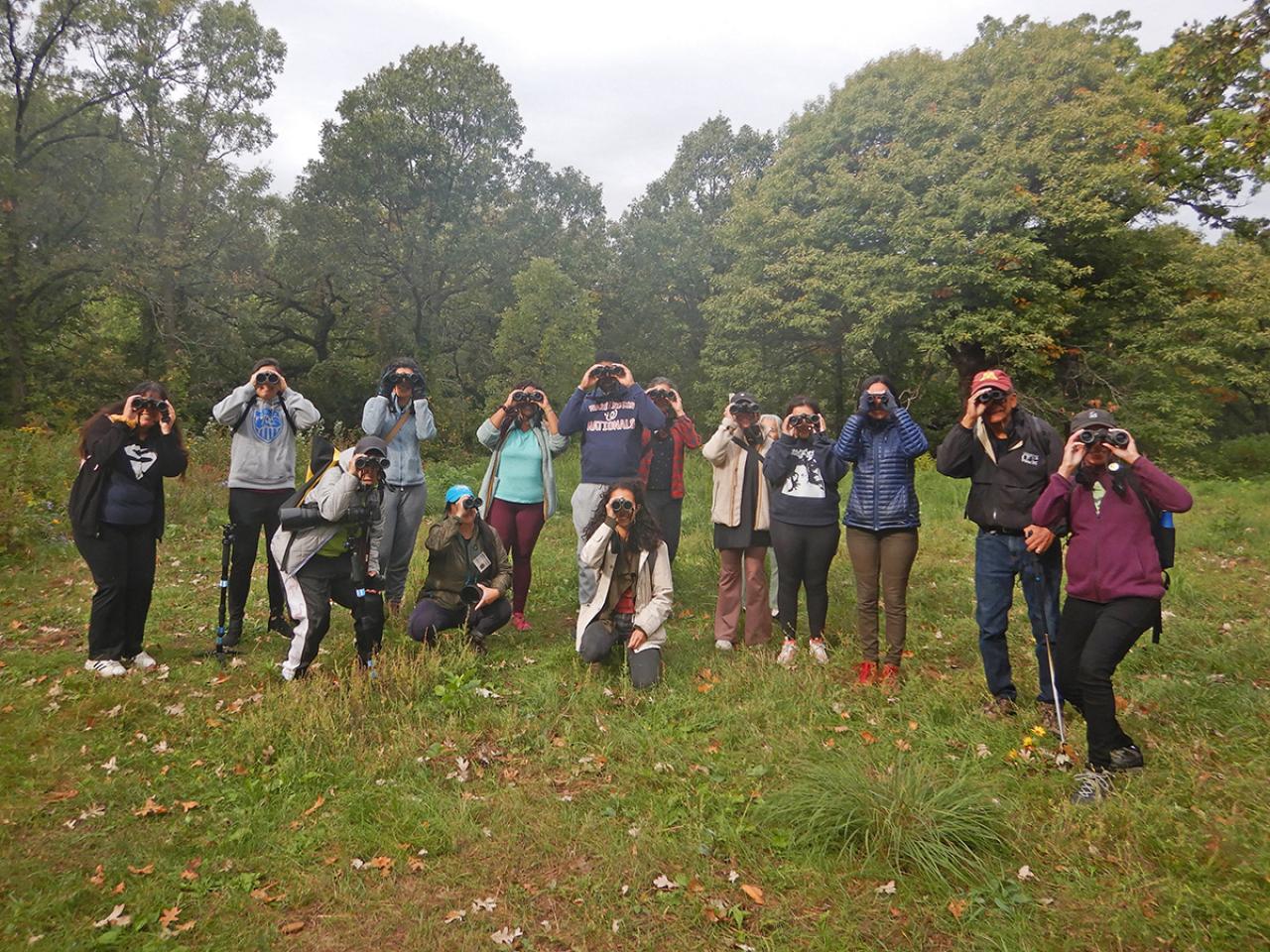 Since 2021, FMR has held events created by and for BIPOC (Black, Indigenous and People of Color). Together, we've tended habitat restoration projects, birdwatched in the gorge and snowshoed by the river. Here's how our BIPOC stewardship program works.  >>
Join FMR and the North Loop Neighborhood Association (NLNA) for a presentation of a five-year plan for the management of the natural areas at James Rice Park. This riverside park, located along the Mississippi between the Plymouth Avenue Bridge and the Hennepin Avenue Bridge on West River Parkway, is a space with a lot of potential for restoration and community access.
Please note, the application period for this position has closed. Openings are announced on our homepage and in our email newsletter, Mississippi Messages. 
About FMR
Friends of the Mississippi River (FMR) is a leading nonprofit that protects, restores and enhances the Mississippi River and its watershed in the Twin Cities region. Our focus is the metro area, but our impact is often regional or national.
January 3
FMR is on the lookout for a team-oriented writer and content creator who relishes the thought of inspiring people to celebrate and take action to protect and restore our metro Mississippi River. A knack for compelling storytelling is a must, as is the ability to work quickly and efficiently in a fast-paced environment. >>
January 3
Pages