2020 Youth Empowerment Program final projects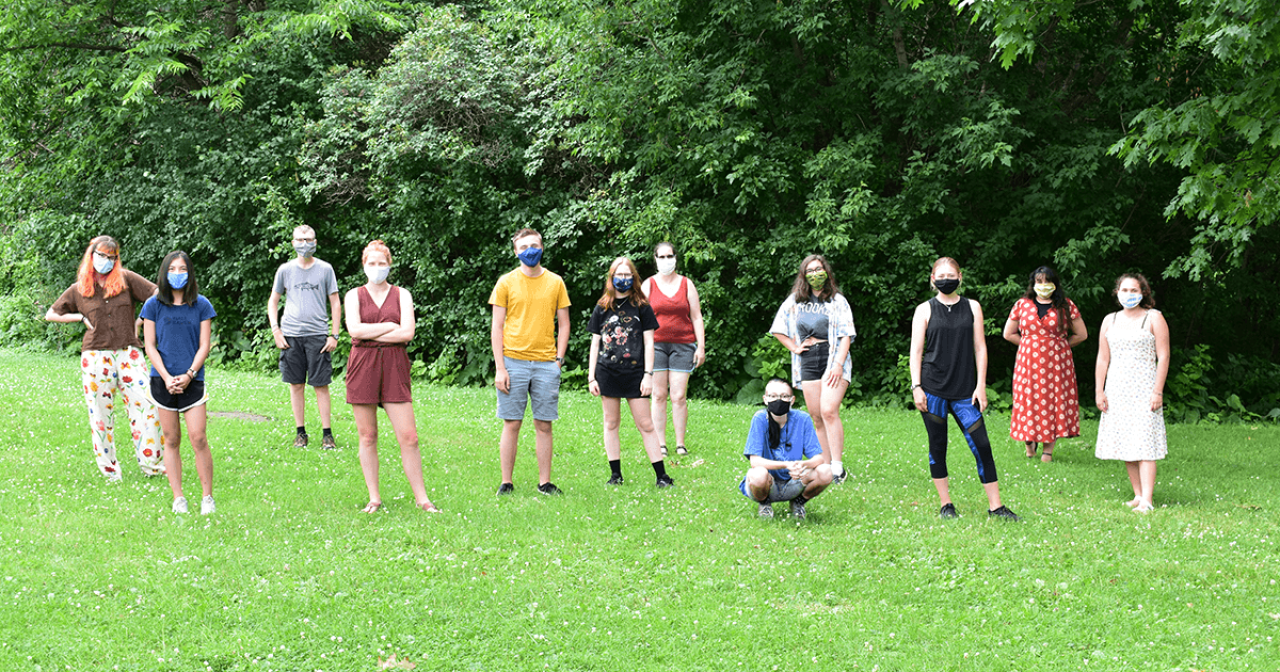 This year, participants in our Youth Empowerment Program tackled issues of environmental justice, microplastics, climate change and more in their final projects.
September 14, 2020
Even through this summer of COVID-19, our Youth Empowerment Program (now the Environmental Stewardship Institute) met regularly online or at Como Park, safely distanced. We were still able to gather as a group to participate in restoration work, tour the Upper Harbor Terminal redevelopment site in North Minneapolis and host guest speakers who covered topics of interest to the students. And at our last meeting, participants presented their final projects.
Each participant chose a topic they were deeply interested in for this independent project. They did their own research and we connected them with professionals who specialize in their areas of interest. Program participants also decided what format their project would take — whether research-based, artistic, a piece of writing or something interactive. We ended up with an array of unique and creative projects.
Our program participants made the most of a strange summer. They stayed positive and focused throughout, and we're blown away by the projects they came up with and the work they put in. We hope you learn from and enjoy their inspiring work too.
A seagull made of plastic: The threat of microplastics to freshwater
Audrey wanted to make the threat of microplastics in freshwater visible through art. She crafted this seagull sculpture using plastic she found during just half an hour at a Lake Superior beach, and wrote a blog post about the issue of microplastics and how to stop them.
A primer on environmental racism for educators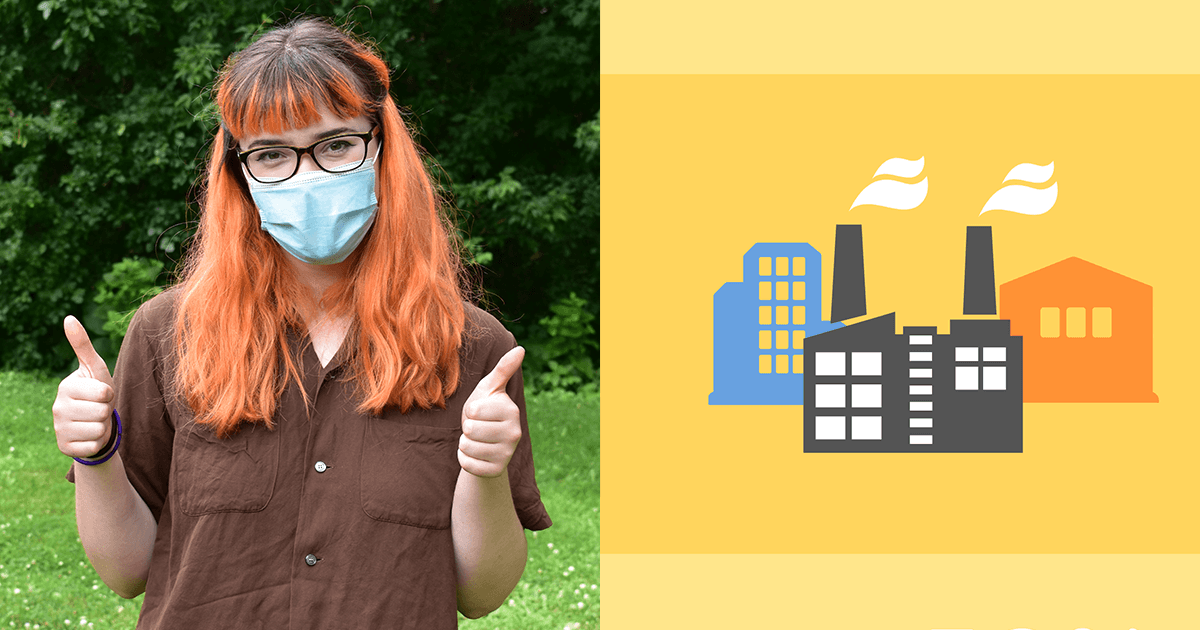 Indra helped us research and write copy for a brochure we can use to introduce the educators we work with to the concept of environmental racism. Here's an infographic she created for that project.
NIMBYism in our own backyard? Copper-nickel mining in the BWCA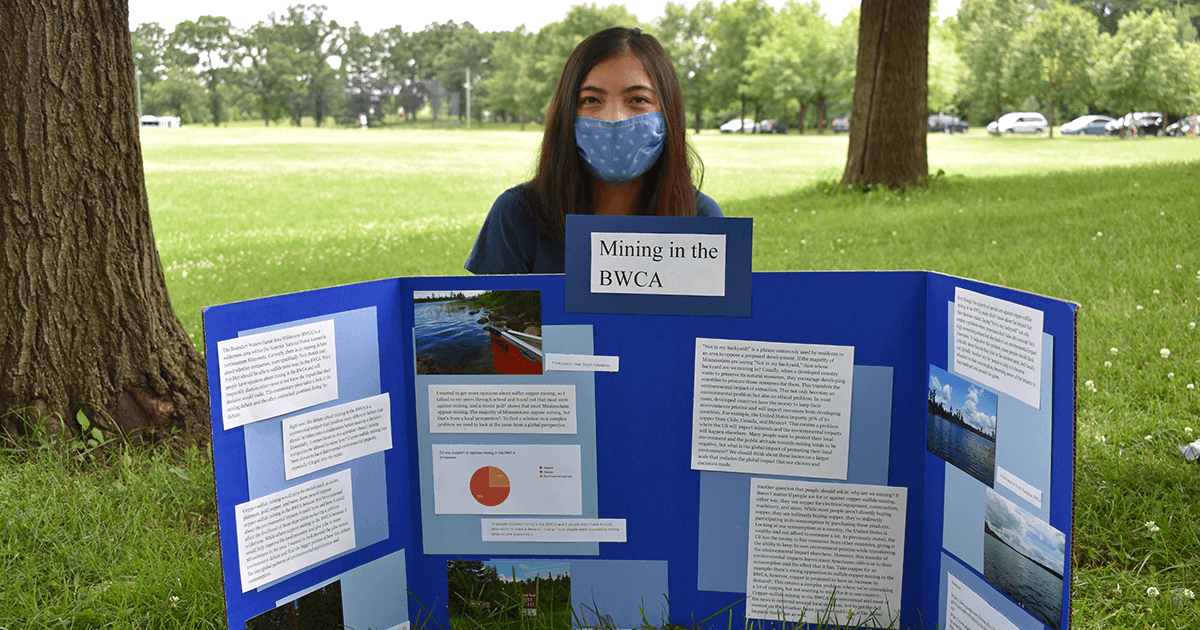 Justine wondered about the environmental justice aspect of refusing a copper-nickel mine in the Boundary Water Canoe Area, Minnesota's backyard. "I wanted to look beyond the jobs versus environment debate and find the bigger picture of how this debate fits into global patterns of environmental exploitation and consumption." Read her full editorial.
Scientific illustrations of native plants and pollinators
Zosh used her scientific illustration skills to celebrate pollinators and native plants. View her detailed illustrations and learn about the species she included.
Tackling the issue of fishing line for wildlife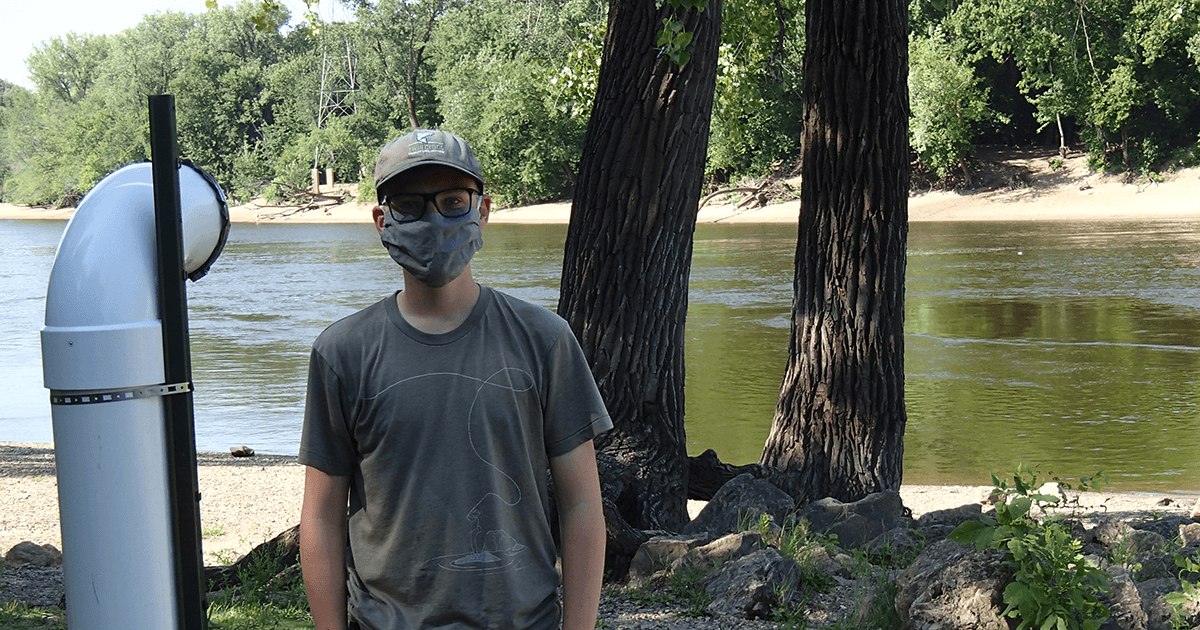 One key way anglers can help our waters and wildlife is by disposing of fishing line responsibly. Jonathan, an avid fisher, built and installed a PVC fishing line receptacle at Hidden Falls Park. He's got some tips for dealing with fishing line.
Guest post on our water blog: Why environmental legislation is important and what you should know
Fiona wants people to get involved in legislative action for clean water and the environment. She wrote a blog post on her account of the impact of recent environmental legislation, the possibility for critical change this year and in the future, and how you can influence policy.
Mapping environmental justice in the Twin Cities
Curran wanted to create a resource for visualizing environmental injustices across the Twin Cities. He used GIS software to compare datasets and created an interactive webpage to better illustrate this issue.
What's the Youth Empowerment Program?
FMR created the Youth Empowerment Program (now the Environmental Stewardship Institute) to address the gap between environmental education and a career path in the environmental field.
While many high schools offer green teams or eco clubs, young people often don't have many chances to explore what a real career in the environmental field would look like. As an environmental organization, we wanted to use our resources to help address that gap, in turn growing a stronger, more equitable movement.
We provide paid job experience and foundational learning to a group of students curious about environmental career paths. Our hope is that by completing the program participants are more prepared for continued schooling in environmental subjects and have real work experience to lean on for future job opportunities in the field.