Thank you, summer 2022 interns and assistants!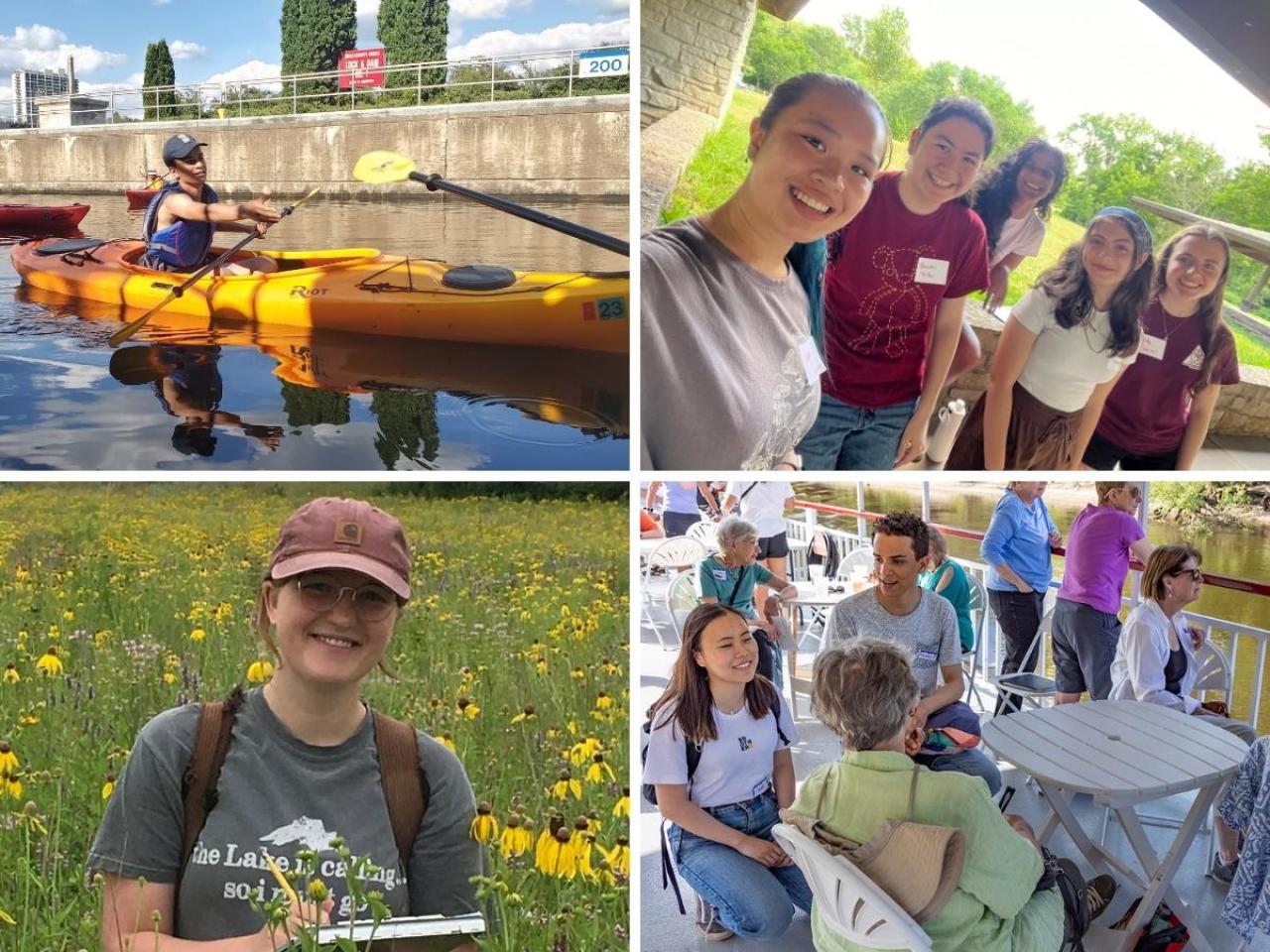 Our internship program helps us support the next generation of environmental leaders on their career paths. This summer, we had three interns and three assistants working with our teams. Together, we doubled the size of our high school career pathways program, led more than 20 engagement events around lock and dam issues, and surveyed wildlife at restoration sites around the metro.
Here's a little more info about the amazing people and the efforts they made possible.
Yumi Kashihara: Community Engagement Intern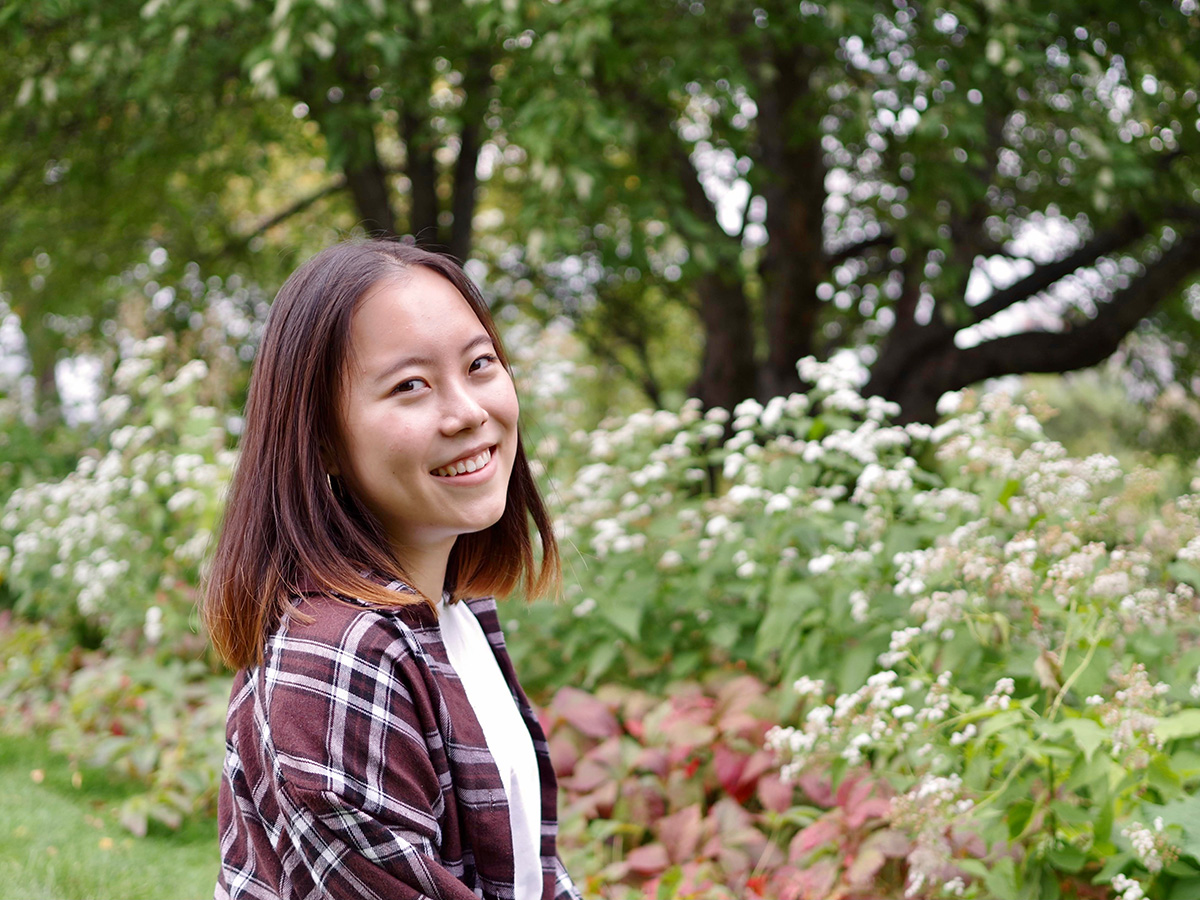 Yumi helped engage community members in the forthcoming studies about the future of two Mississippi River locks and dams, with a special focus on reaching youth. She also assisted with our Environmental Stewardship Institute, for which she had been volunteering for several months. Yumi helped mentor emerging environmental leaders, led lock and dam tours for dozens of people, and created curriculum and activities that we'll use to engage more youth in the future.
Yumi is extremely driven and focused. She worked hard to learn everything she could about FMR, the river and future employment opportunities in our field.
Yumi's reflections
"After working on the issue of the locks and dams at FMR, I learned about the Mississippi River itself and what it has gone through in the past. On top of that, I re-realized that many entities intertwine in the community along the river. People, animals, plants, infrastructure and geography significantly impact the river. It is necessary to focus on each separately as well as their relationship as a whole.
Besides the projects I worked on, I really enjoyed working at the office. I connected with other staff and learned what they were working on, which helped me explore my future career potential.
I strongly hope to continue having experience outside of school before finishing my undergraduate program in a year. Thanks to the opportunities at FMR, I reaffirmed that I want to work on building a healthy relationship between humans and nature. I'd like to seek opportunities in city planning, natural disaster management or environmental consulting."
Aldric Martinez-Olson: Community Engagement Intern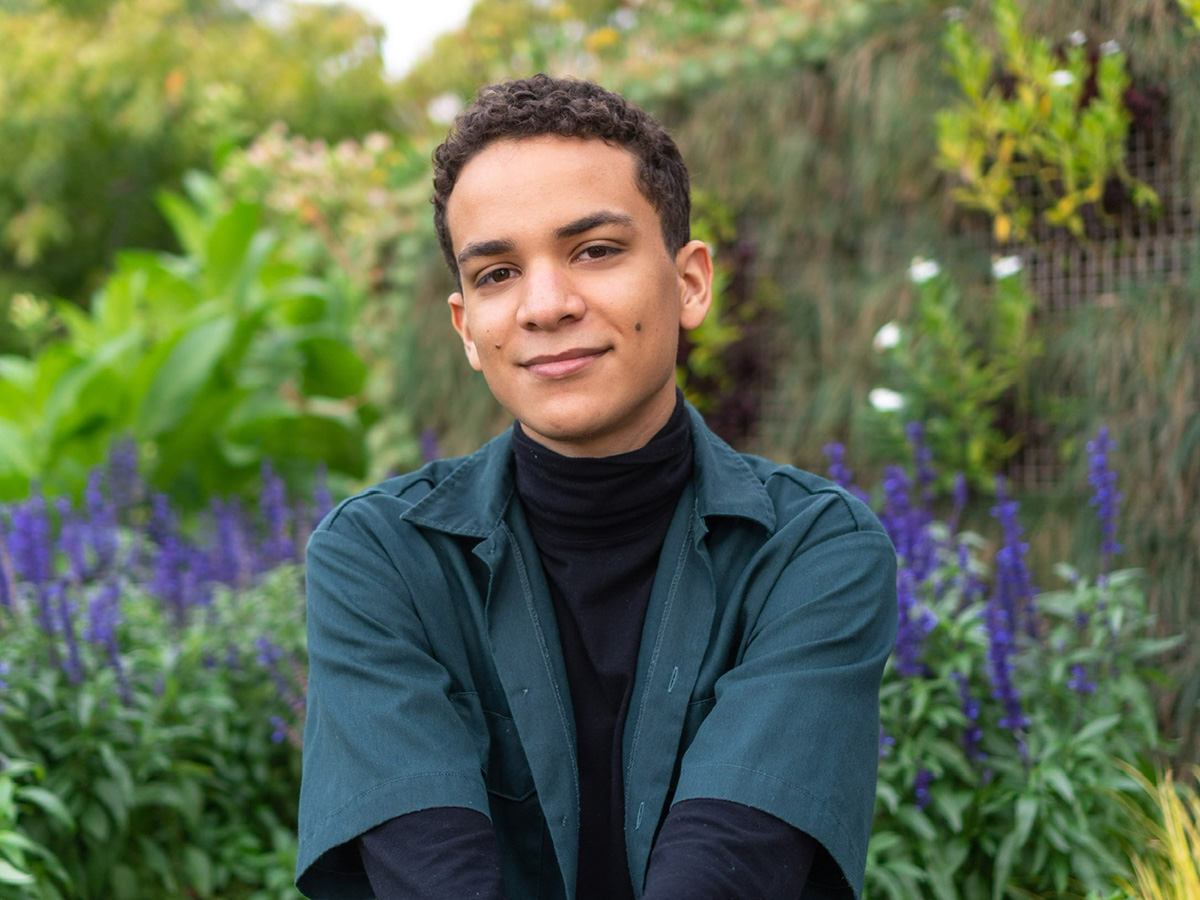 Aldric helped design, plan and lead tours and other outreach events to engage folks in the upcoming studies about the future of the locks and dams. He spoke with hundreds of community members about this huge opportunity for the Mississippi River, equipping them to be involved advocates in this process for years to come.
Aldric can have a great conversation with anyone. He's skilled at connecting with people and inviting them into our work.
Aldric's reflections
"I was the most excited to interact with the community regarding the lock and dam. I wanted to know each person's relationship to the river, and if they didn't have one, help them form one!
I think the stories that I heard were very powerful, it seems like a lot of community members developed a connection to the river by visiting it during their childhood, and it has still stuck with them. I learned about the importance of access and how simply existing by water can have positive effects on people.
This fall, I'll be starting my junior year at Macalester with a focus in urban geography. I hope to work with other nonprofits on other community-building issues."
Keeley McCall-Tunell: Field Ecology Intern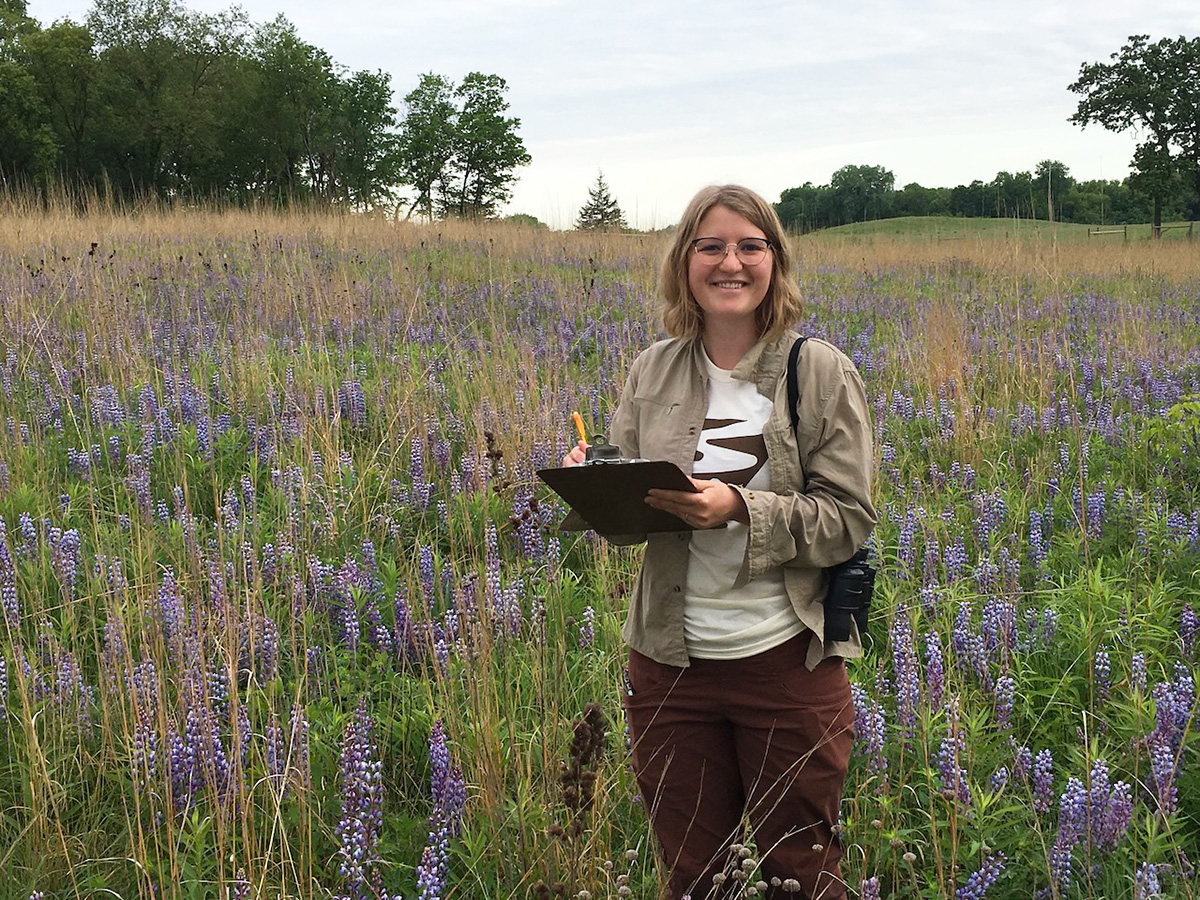 Keeley assisted the staff ecologists on bird and vegetation surveys and data entry from our restoration sites across the metro. She brought her native landscape background to lead a request for proposals process and helped to plan a new prairie restoration and select contractors. Independently she led volunteer trainings on pollinator, monarch and soil invertebrate surveys, and compiled the recorded data. She monitored a wildlife camera and assisted on a small mammal survey.
She came with good basic skills in plant identification and accomplished all new endeavors with great competence. Keeley's interest in learning and strong work ethic contributed so much to FMR and will no doubt set Keeley up for success in her natural resources career.
Keeley's reflections
"This summer, I've had the opportunity to work with FMR on a variety of components of restoration. I've been able to conduct bird, monarch, pollinator, small mammal, and my personal favorite, vegetation surveys. This internship also allowed me to be a part of the beginning stages of a restoration project and meet other professionals in the field. Throughout my internship, I've increased my native plant ID skills, learned bird calls, and deepened my understanding of what considerations and decisions need to be weighed when working on a land restoration project.
This fall I will continue to study horticulture at the University of Minnesota. My time at FMR has strengthened my desire to continue working in the restoration field after completing my schooling, and I am excited to see what the future holds!"
Environmental Stewardship Institute Assistants
As part of the growth of our career pathways program, we're able to offer paid leadership positions primarily to Environmental Stewardship Institute (ESI) graduates and prior FMR interns. These assistants help plan and facilitate the summer program and provide support for fellows. We had three wonderful assistants this year.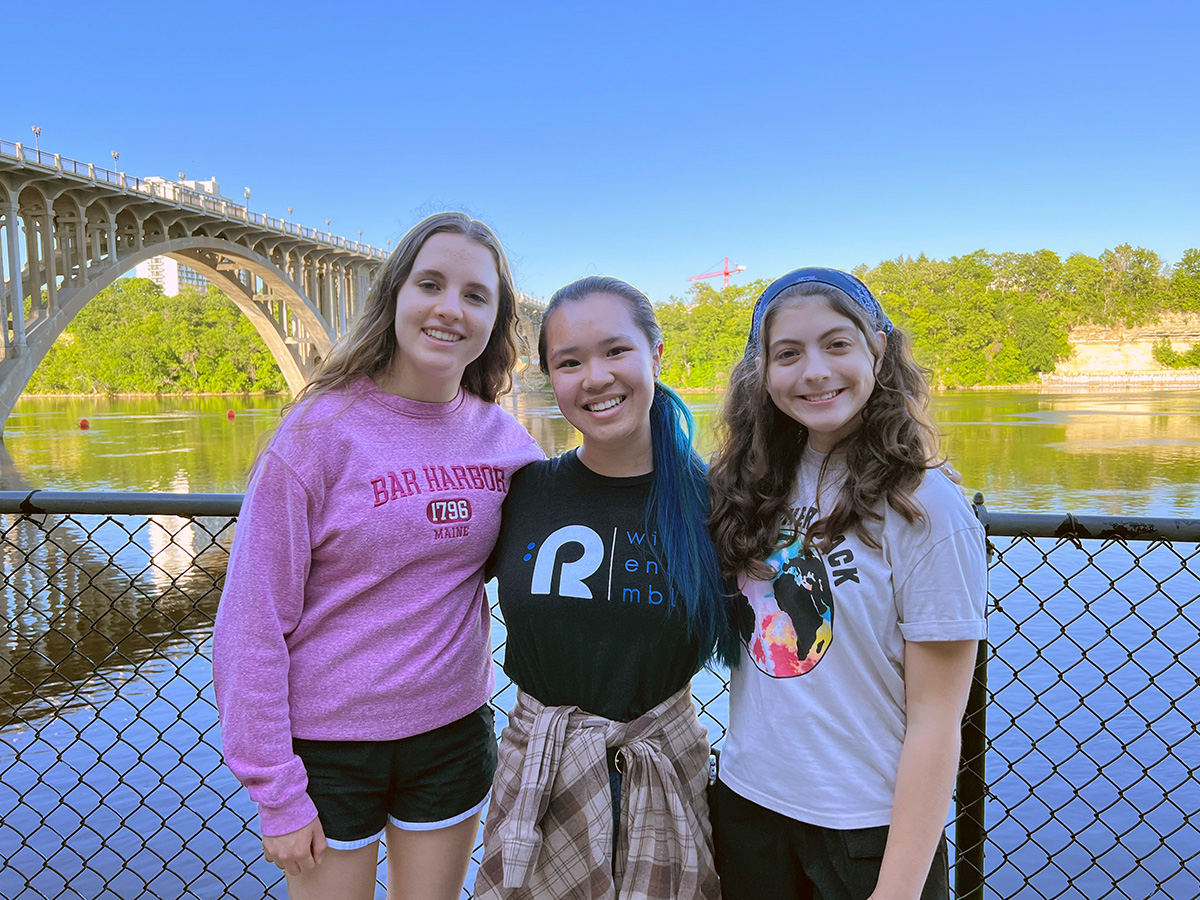 Our ESI assistants (from right to left: Holly, Ivy and Riya) made it possible to grow our program to accept even more fellows this year.
Holly Swiglo
Holly supported our community and team-building activities this summer for the ESI fellows. This was an important component this year especially; with a larger ESI cohort from the previous year, we wanted to make sure fellows had an opportunity to develop relationships with their peers. She also worked with fellow assistants to create an ESI guidebook for future assistants that will include some of the collaborative activities she led.
Holly is a great leader and very organized! She's detailed-oriented and knows how to prioritize tasks. She is also a very skilled facilitator — she even led one of our Stewardship & Education meetings with our program staff and ESI team.
Holly's reflections
"My favorite part of the summer was the enthusiasm and energy at our first meeting with the fellows. It was so awesome to see all the hard work we put into planning the program come to life! I really enjoyed getting to know and work with other youth interested in environmental issues. Seeing how their projects came along was so exciting. I learned so much about the behind-the-scenes of the program too — there are so many moving parts! It's great to see how everyone's unique skills and abilities come together to create an awesome program. The ESI team is amazing, and we have so much fun together!
I will be a senior at Roseville Area High School next year, and I plan on continuing my journey with ESI during the school year as a member of the ESI Youth Advisory Council. After high school I plan on attending a liberal arts college to major in environmental studies. I look forward to seeing where life will take me next!"
Ivy
Ivy managed communications between FMR and the ESI fellows, sending out weekly emails with assignments and reminders, and creating a calendar for the fellows to give them a complete picture of the program schedule. Her work broadened the role of the assistants and produced clearer guidelines for ESI communications.
Ivy was very insightful and took initiative to fill gaps she saw in our planning. Her attention to detail and organization skills were a great help with our fast-paced summer schedule.
Ivy's reflections
"I was excited to work with FMR because I wanted to get to know others in the field, other youth and environmental groups, and to build connections. I also wanted to work with and learn about the environment and ways to help it. I learned many things at FMR, some of which include leadership skills, event planning, time management and many others.
I will be a high school senior in the fall, graduating in 2023. I plan on going to college and pursuing environmental studies."
Riya
Riya managed ESI's Instagram page, bringing together reflections from fellows and photos from staff to expand our social media presence. She also put together our ESI resource list, which allowed us to quickly create assignments and activities for the fellows.
Riya jumped right into her role as assistant, despite having never worked with FMR before. She was always quick to suggest new ideas for ESI. Her willingness to try new things made her fun to work with for staff and fellows.
Riya's reflections
"Being an ESI assistant this summer has completely broadened my understanding of the Mississippi River's significance and the importance of stewardship on Indigenous land. It also opened up opportunities for new relationships and collaborations with fellow youth advocates and the BIPOC community.
I'll join the ESI Youth Advisory Council this fall to continue supporting our social media and plan the ESI Environmental Career Day next spring. I'm excited to learn more about what environmental careers are out there."
Learn more about our internship program
We've expanded our capacity for hosting paid opportunities for youth and young people. If you're interested in our internship program, check this webpage for openings or sign up for our e-newsletter Mississippi Messages to get news about opportunities and more.