A poem about the river from Bao Phi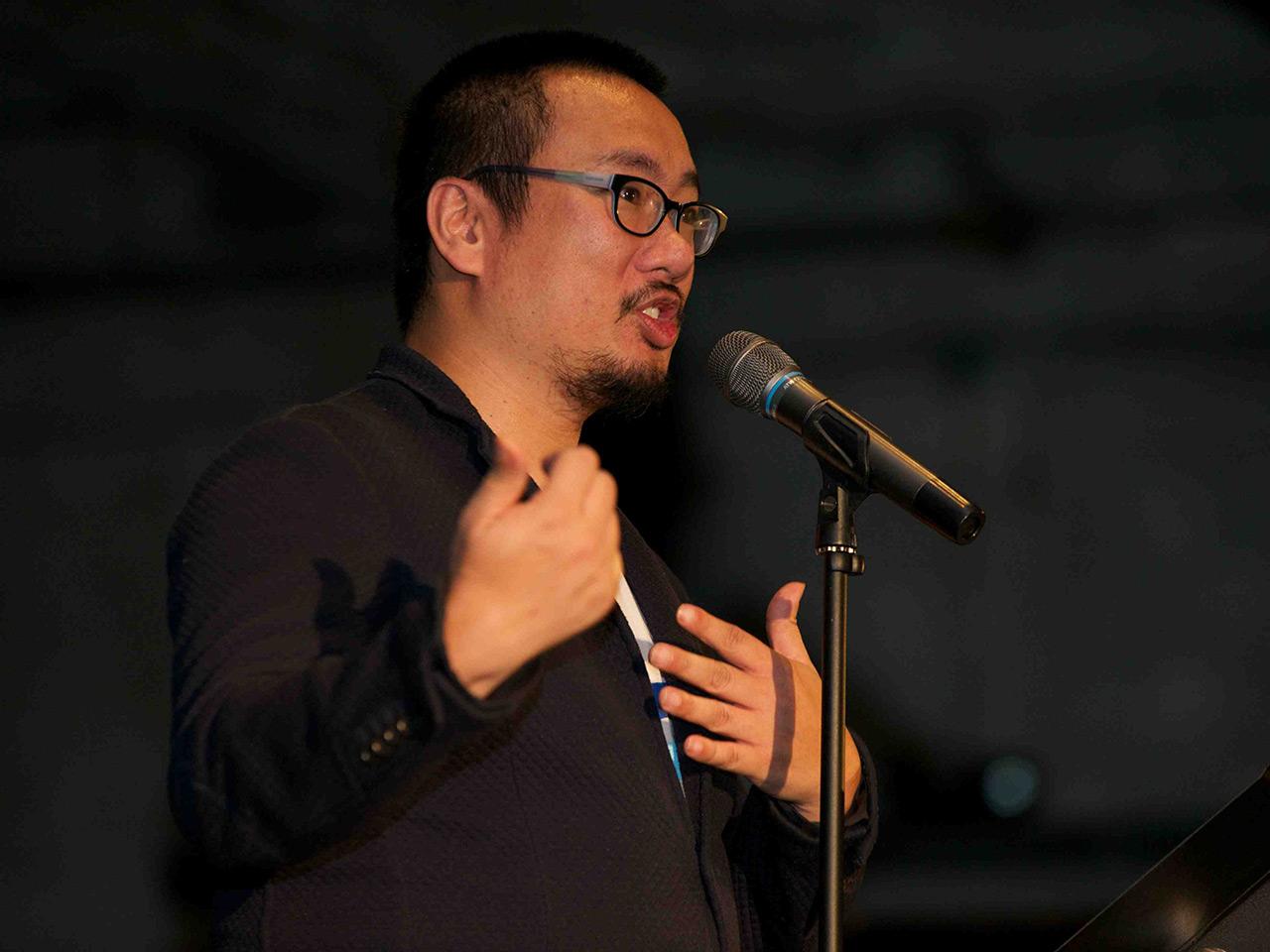 Award-winning poet Bao Phi debuted a piece he wrote about the river at The River Inspires: An Evening Celebrating the Mississippi River on September 20, 2018. Before he performed this poem, Phi spoke about the poem's references and origins:

"I remember learning how to spell 'Mississippi' by rote in grade school and repeating that rhythm until it drove my teacher crazy because I was so proud of it. Now I have a daughter here whose name is Sông. Sông in Vietnamese means river.

"The last part of this — about floating on the Mississippi — actually, Whitney Clark of Friends of the Mississippi took my daughter and I out on a canoe on the Mississippi for the first time just a few weeks ago. So that's the reference."
A poem from Bao Phi
M I S S I SS I PP I
M I SS I SS I PP I
M I SS I SS I -
OKAY, BAO
the elementary teacher roared, and my delight at the staccato flow of the letters
evaporated.
This was over thirty years ago - I don't hold her ghost to grudge.
How many times have I sat above that water, walked beside it
and wondered about its history all
the while taking for granted
I could spell its name.
The first time I saw its tail was after Katrina,
the wide water in New Orleans,
the houses drowned, and yet Vietnamese ate trays of boiled crawdad
tipping skinny neck bottles of Tabasco,
squeezed lemon slices until they bled out.
Somewhere some river is always running
and who chooses to run beside what river in what country,
and who gets sent down them.
Me and my teenage friends, we found a rotted railroad bridge,
climbing over its barriers, the no trespassing sign,
sat with our legs dangling over but hugging the round cylinder iron guardrails
laughing with one another as the brown and white foam curled far beneath us.
For many years I thought if I ever had a child I would
name them Song, river, but in my language
which makes the word sound like
a song.
So I did.
And she does.
Just this past year I learned of Bdote,
the concentration camps now a green field.
In a canoe, my daughter and a teacher
slowly sliced our way across its green gray skin
we three floating in history
water to some, blood to others
a part of everything
belonging to no one
Watch Bao Phi's full performance at The River Inspires
Bio
Bao Phi is the author of "Thousand Star Hotel" (2017) and "Sông I Sing" (2011), both published by Coffee House Press. He lives in Minneapolis, Minnesota.