Follow Upper Harbor Terminal on Twitter
November 14, 2019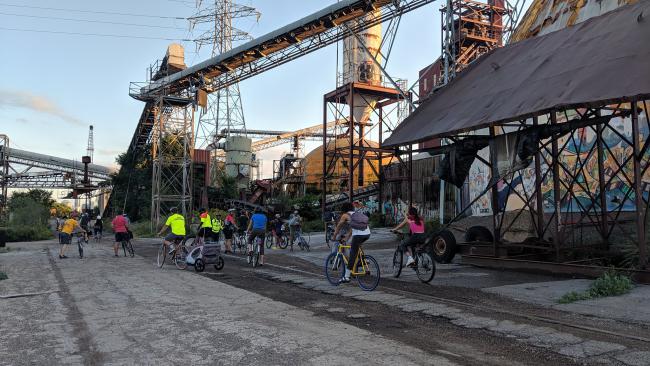 This summer's "Slow Roll" bike tour at Upper Harbor Terminal is one of the many community events we've documented on our UHT Twitter account.
FMR's involvement with Upper Harbor Terminal (UHT), a city-owned redevelopment site in North Minneapolis, stretches back several years. With planning now in a very active phase it can be tough to keep up with all of the latest news about the project.
We publish regular updates on our Land Use and Development blog, but I (Colleen O'Connor Toberman, FMR's river corridor program director) also maintain a UHT-specific Twitter account for those interested in following the project more closely.
If you'd like regular updates about UHT community meetings, project changes, and opportunities to get involved, check out @UHTspotlight. And for more on FMR's work, volunteer and advocacy opportunities, and river happenings in general, check out @FriendsMissRiv. 
You can also become a River Guardian to receive emails from us when opportunities to advocate about UHT and other river-related issues arise, not to mention invitations to educational happy hours.