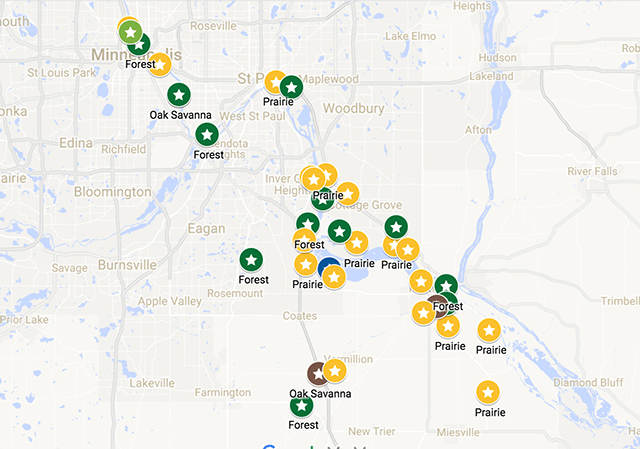 Although our policy and advocacy work tends to make the most headlines, many FMR supporters, members and volunteers highly value the natural areas we protect, restore and enhance throughout the metro area. But even the longest-standing FMR members and volunteers wonder where, exactly, we work.
Wouldn't it be great if there was a way for folks to see all of FMR's 37 active restoration sites in one place? Perhaps some kind of…map? >>
April 9
Bird surveys and wildlife cameras (one of which captured this red fox on film) have long provided a glimpse of how wildlife use our restoration sites. But recently we've been greatly expanding our monitoring to include amphibians, reptiles, pollinators and other insects.
Since the creation of our land conservation program over 20 years ago, FMR has protected, restored or enhanced over a thousand acres of prairie, forest, wetland and other types of wildlife and pollinator habitat in the metro area. But does increasing native habitat result in the return of native animals?
Learn about bird surveys, wildlife cams and our work with local high schools to find out. >>
February 9
Pages