Check out our conservation blog!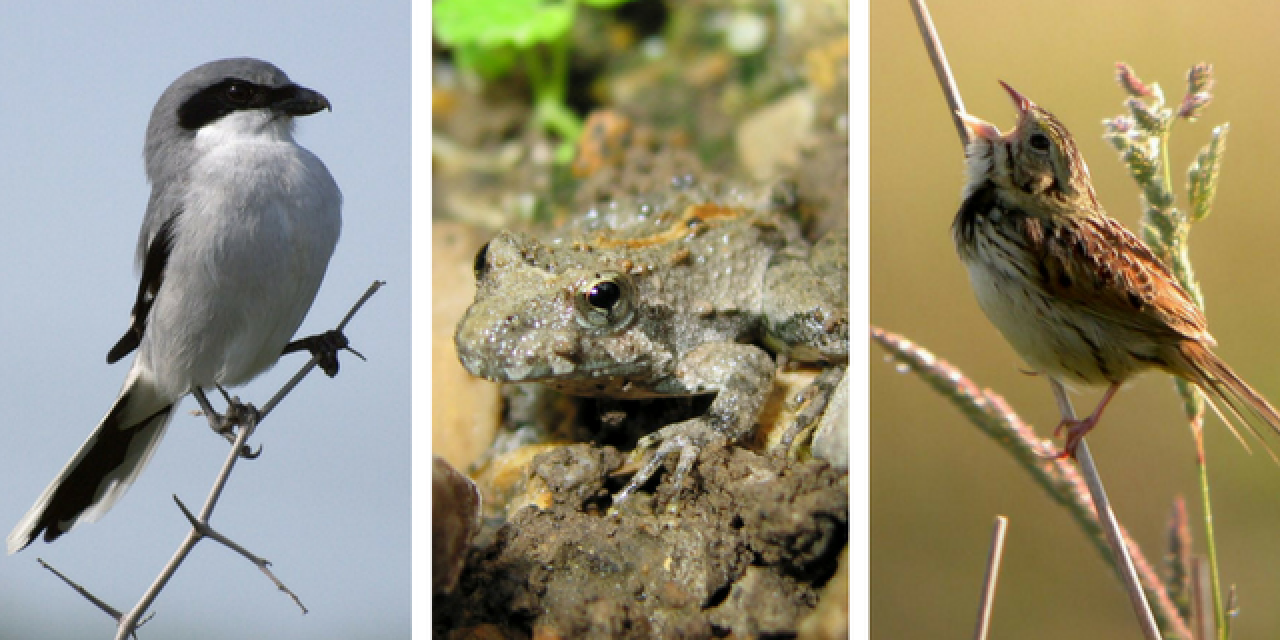 A trio of endangered species found at FMR conservation and restoration sites. Left to right: Loggerhead shrike, Blanchard's cricket frog and Henslow's sparrow. (Photos by Terry Ross, Greg Schecter and Jim Hudgins/USFWS.)
September 9, 2019
Endangered species, fishers, fields of monarchs — FMR ecologists encounter them all at our 37 habitat restoration sites.  
On our new conservation blog, learn more about what our ecologists see in the field, the special places we're working to protect and how we restore habitat. >>