Whose view? From where? — May 2015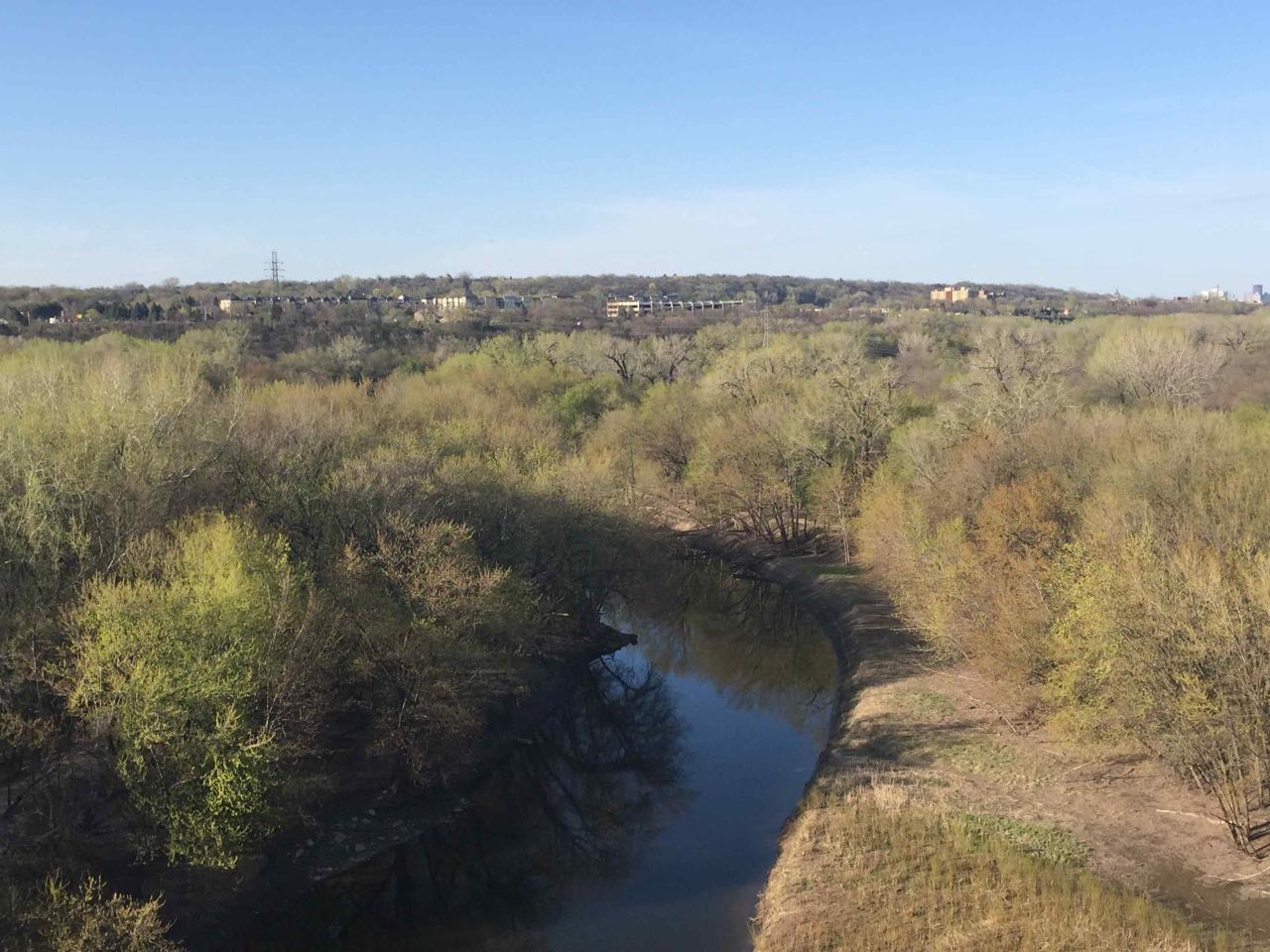 May's view was taken from the Mendota Bridge just upstream from the confluence of the Minnesota and Mississippi Rivers. This expansive view includes Pike Island and Fort Snelling State Park in the foreground and the high bluffs of the Mississippi River in the background. Whether you are seeking a place that is rich in history or replete with ecological value, one could argue that this is the most geographically significant place in the entire state of Minnesota. That's why FMR worked with local concerned citizens to convince the city of Saint Paul that a proposed 73.5 foot building would be too tall for this special river landscape.
A sampling of the several correct responses we received this month:
Brian Nerbonne provided some interesting facts about the place:
"The May photo shows the former channel of the Minnesota River that forms the western boundary of Pike Island in Fort Snelling State Park at the confluence of the Minnesota and Mississippi Rivers. This channel was levied off from a new straighter one on the Minnesota that was excavated by US Army Corps of Engineers in the 1960's to facilitate navigation. The channel is still flooded seasonally during periods of high flow."
Amy Praught provided some inspiration and personal connection:
"This photo is taken from the Mendota Bridge over Picnic Island, looking down at Pike Island in Fort Snelling State Park. I live here! Well, I don't live on the bridge (nor in the state park), but I am a neighbor and I visit these sites often. I know that the confluence of the Mississippi and Minnesota Rivers has great cultural and historical significance, both bright and dark. Today, for me and for many others, it is a place for welcome solitude and peaceful reflection."
About "Whose view? From where?"
Each month in this section, we feature a photo somewhere along the river corridor in the Twin Cities that is in some way significant or important or just plain scenic. Individuals may then email us and identify the view and explain why they believe it is significant to the community or important to them personally. We'll publish some of your responses in the next issue of Mississippi Messages, where we will also reveal the correct answer.