Whose view? From where? — June 2016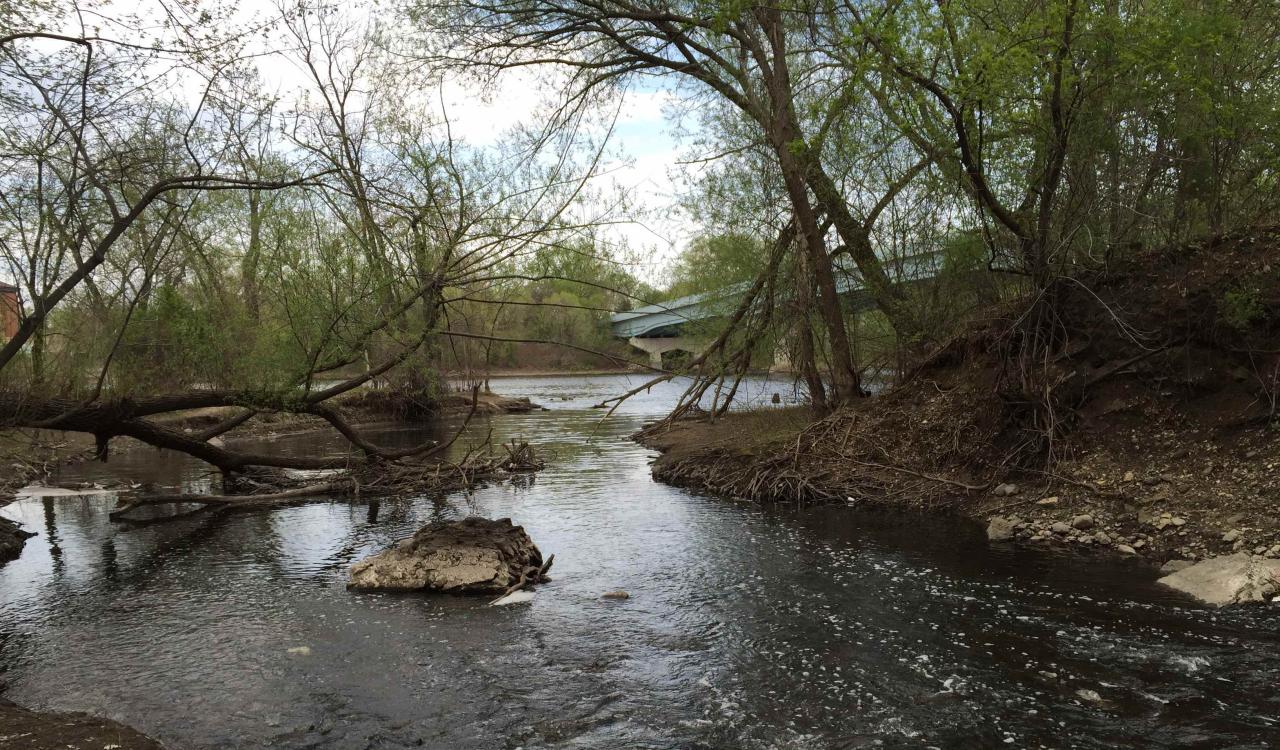 We received one correct answer this month from Patrick Kvidera: "This must be from the walk by the crick just north of the Camden bridge." 
The photo was taken at the confluence of Shingle Creek and the Mississippi River, just a bit north of the Above the Falls Regional Park in Minneapolis. Nearby, there's a public boat launch accessible from 41st Avenue North in North Mississippi Regional Park. The picture includes two landmarks: the Camden Bridge and a sliver of the Minneapolis Water Treatment Plant located in Fridley visible on the left side.
FMR also operates the Above the Falls River Stewards program in this area, offering hands-on river volunteer and educational programs in North and Northeast Minneapolis. (Learn more or contact FMR Volunteer Coordinator Amy Kilgore to sign up for the Above the Falls email list.)
About "Whose view? From where?"
Each month in this section, we feature a photo somewhere along the river corridor in the Twin Cities that is in some way significant or important or just plain scenic. Individuals may then email us and identify the view and explain why they believe it is significant to the community or important to them personally. We'll publish some of your responses in the next issue of Mississippi Messages, where we will also reveal the correct answer.