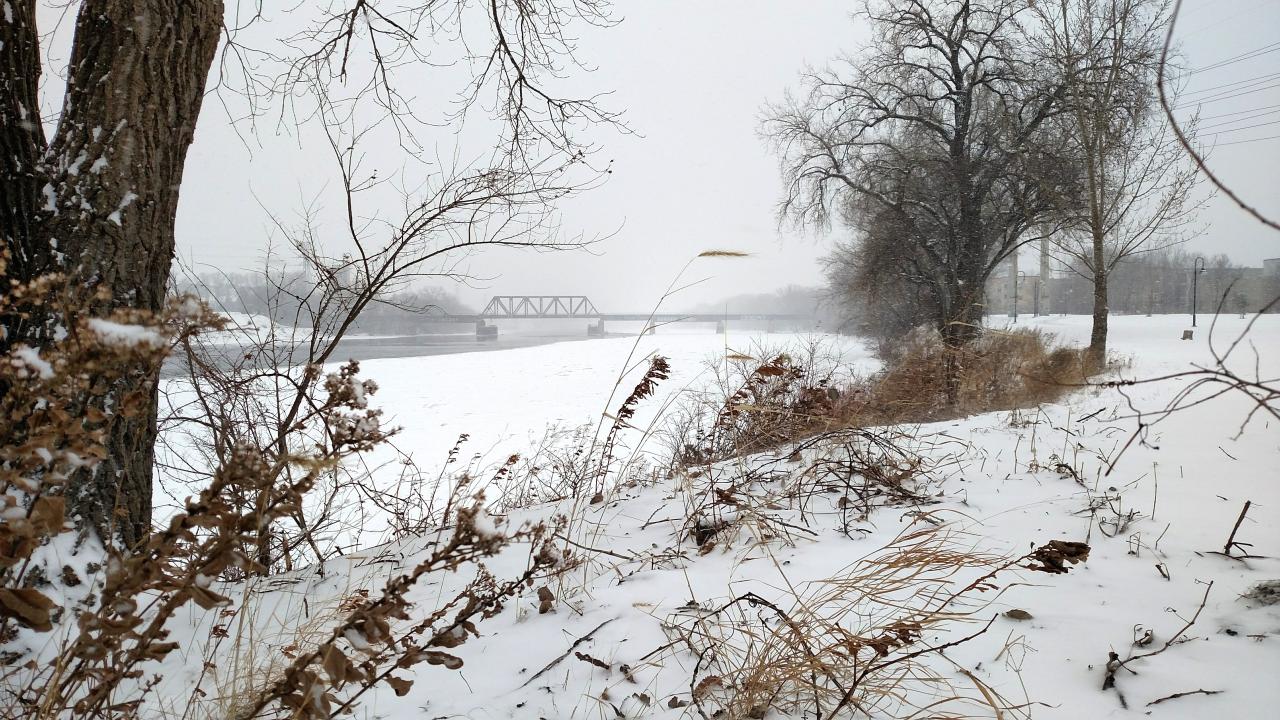 We won't name names this time, but none of this month's submitters were correct. 
Two Mississippi Messages readers thought this was the railroad bridge located two miles upstream from downtown St. Paul at river mile 841, officially known as Omaha Road Bridge Number 15. Another identified it as the St. Paul Union Pacific Rail Bridge in South St. Paul at river mile 835.
But this view is from Sheridan Memorial Park in Northeast Minneapolis looking north towards the Northern Pacific-BSNF Minneapolis Rail Bridge. 
Sheridan Memorial, located at river mile 855 — very close to the Broadway Bridge, is a lovely riverfront spot. It's a great place to watch birds and enjoy public art. It features a striking sculpture that honors soldiers from all American wars while emphasizing the importance of peace.
A new trail was built in 2016 connecting the park to the downtown riverfront and other regional trails. Visit this spring to see the raingarden planted by FMR Above the Falls Stewards volunteers in bloom!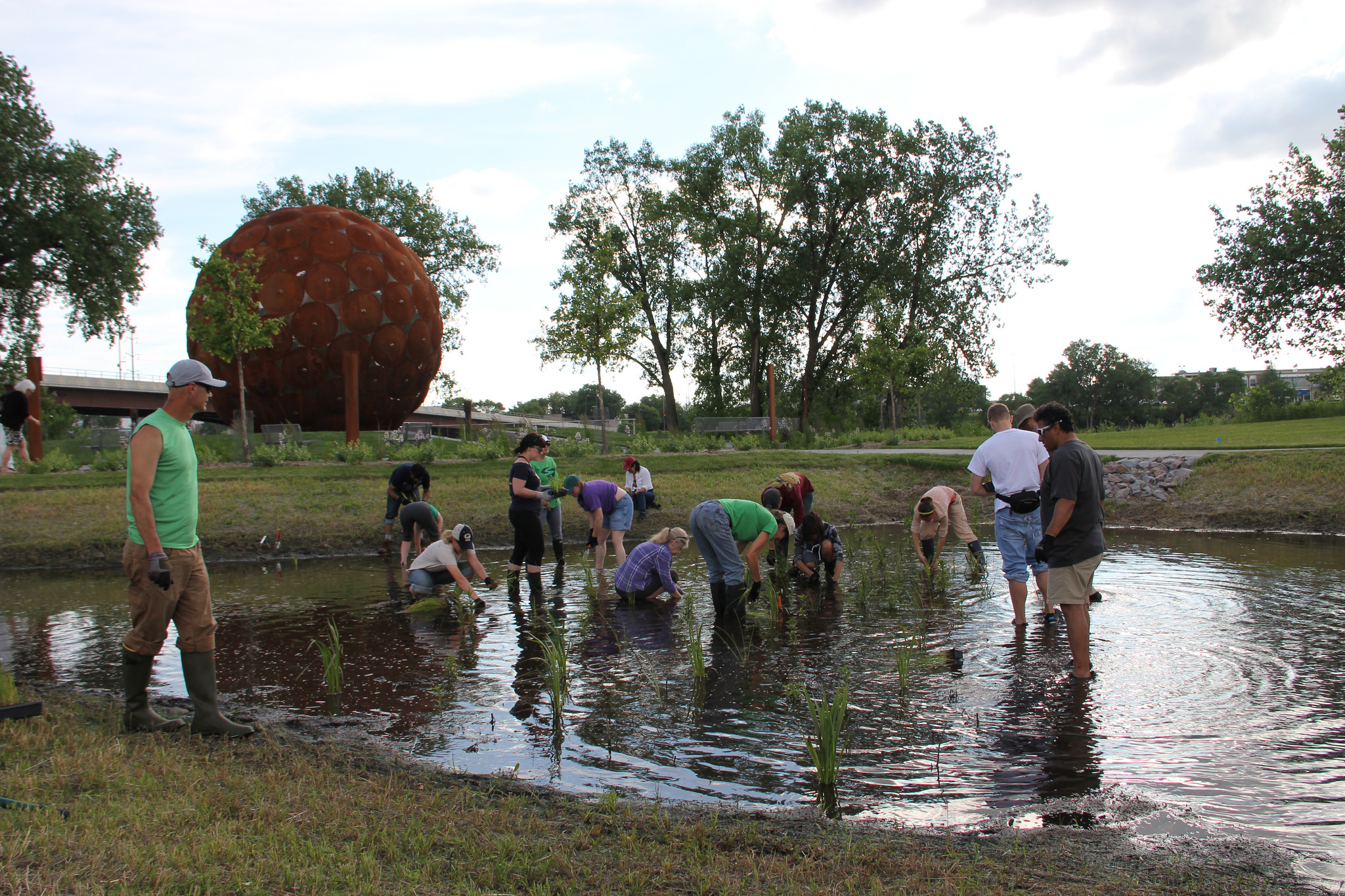 In this view from within the park you can see the Broadway Bridge in the background, plus a few hearty FMR Above the Falls volunteers installing a raingarden. The "green infrastructure" catches and filters runoff from a nearby parking lot, provides pollinator habitat and complements the park's better-known public art installation. 
About "Whose view? From where?"
Each month in this section, we feature a photo somewhere along the river corridor in the Twin Cities that is in some way significant or important or just plain scenic. Individuals may then email us and identify the view and explain why they believe it is significant to the community or important to them personally. We'll publish some of your responses in the next issue of Mississippi Messages, where we will also reveal the correct answer.