Whose view? From where? — October 2017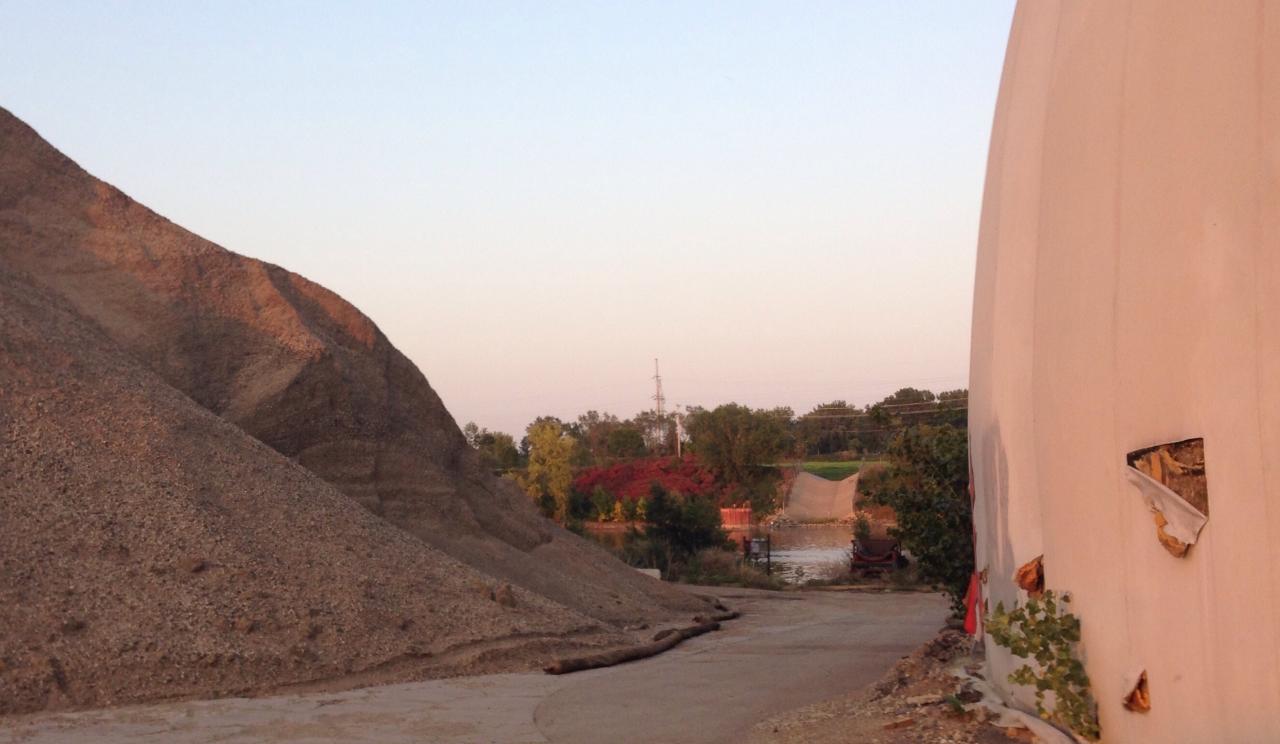 Truth be told, we weren't all that surprised that no one correctly identified the October mystery view. It's a place few people get to see right now, but is soon to be transformed into a new riverfront destination in North Minneapolis.
This view was taken on the 48 acres of city-owned land that once served as the head of navigation on the Mississippi. The Upper Harbor Terminal or "Port of Minneapolis" was closed to commercial shipping in 2015 when the Upper St. Anthony Falls Lock closed to halt the upstream progression of invasive carp.
Now the city and park board are leading a planning process to convert the industrial site to a new riverfront destination with parks, trails and development. The dome above can be seen in one of the draft illustrations of the redeveloped site featured below. (The rendering also includes a new riverfront convert venue, but development plans are yet to be set.)
This fall, approximately 75 people joined FMR on two walks from North Minneapolis to the normally inaccessible future park site. They discussed what they'd like to see developed here as well as the barriers to walking or biking to any new parks or other amenities from the neighborhood, most of which is cut off from the river by Interstate 94.
As planning progresses, there will likely be more opportunities to visit what some describe as a "moonscape environment." In the meantime, you can learn more and take a virtual tour.
Stay tuned to future Mississippi Messages for updates on this development, including our efforts to ensure community access.
About Whose View
Each month in this section, we feature a photo somewhere along the river corridor in the Twin Cities that is in some way significant or important or just plain scenic. Individuals may then email us and identify the view and explain why they believe it is significant to the community or important to them personally. We'll publish some of your responses in the next issue of Mississippi Messages, where we will also reveal the correct answer.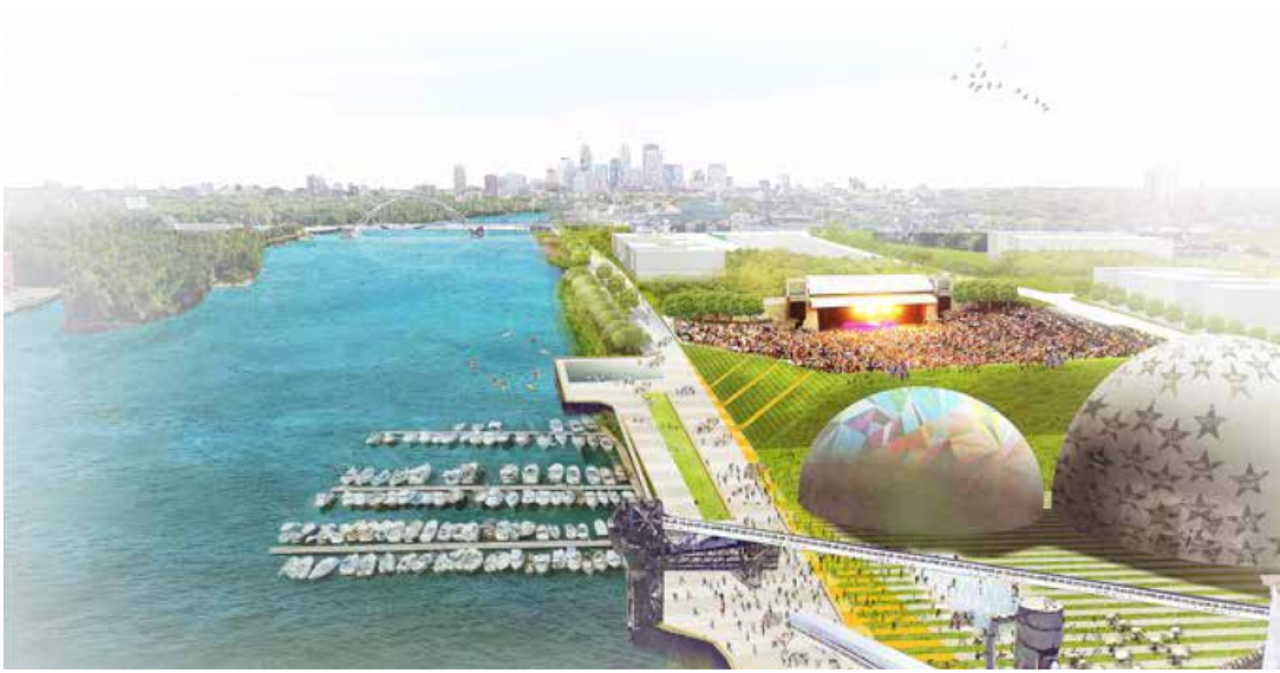 The moonscape of our October mystery view is the Upper Harbor Terminal site, slated to be transformed into a new river-oriented destination in North Minneapolis. Above is a preliminary, draft illustration of what could be, including a possible marina and concert venue in addition to parks and other development. (Image courtesy of upperharbormpls.com.)