Write to the River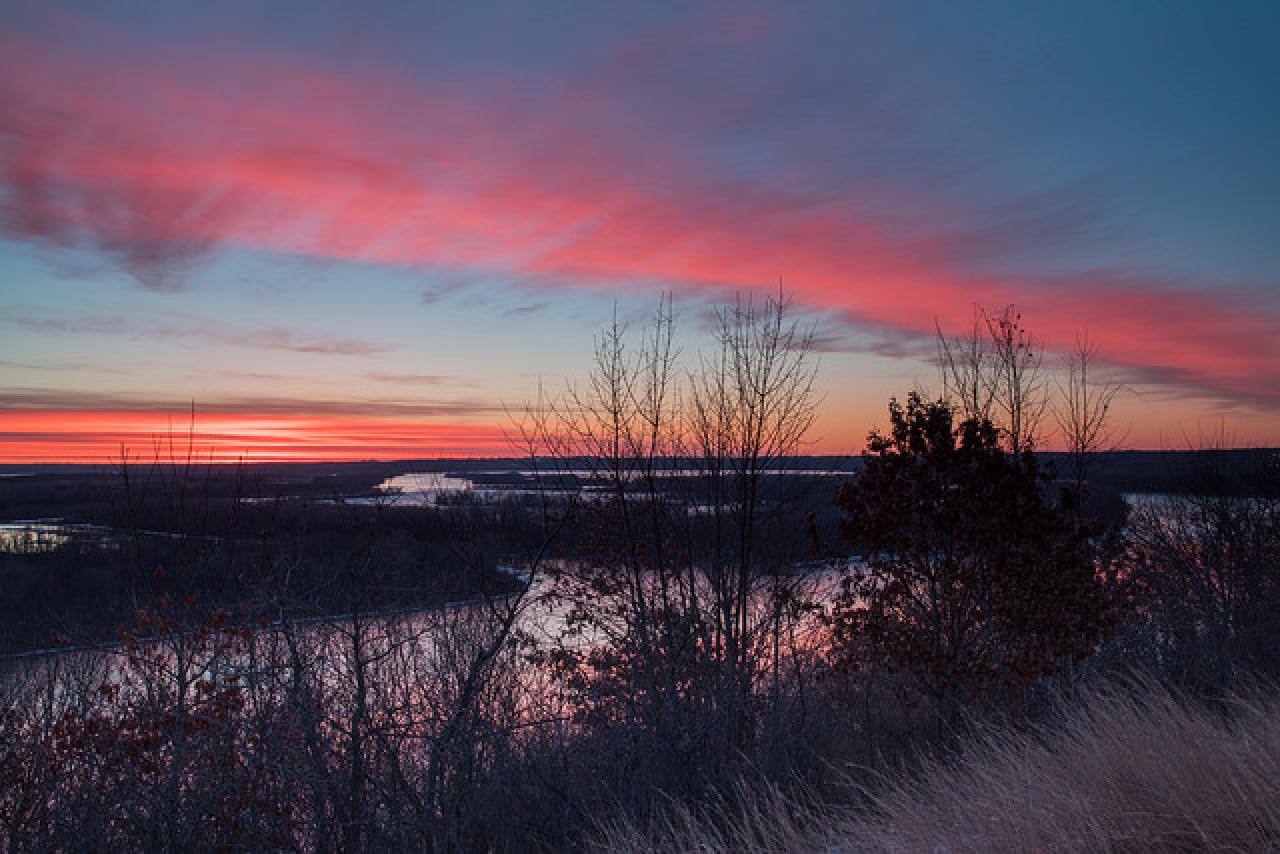 "Morning Color" by Tom Reiter, taken February 15, 2017 at Pine Bend Bluffs Scientific and Natural Area, a beloved natural area that FMR helped to permanently protect several years ago and which we continue to restore and manage for ecological health. This expansive view features a partially frozen, meandering Mississippi River reflecting vivid hues of the daybreak sky. Leafless shrubs extend their branches from the riverbank. 
As Mark Twain said, the Mississippi "was not a book to be read once and thrown aside, for it had a new story to tell every day." 
What does the river say to you? We'd like to know.
Write to the River is a new creative writing project for artistic engagement with our river environment. We invite you to share an original poem or short prose response to seasonal images along the Upper Mississippi River, beginning with the photo above. 
No previous creative writing experience is necessary and all ages and styles are welcome — short prose works, free verse, formal verse, your own verse! 
All submissions will be considered for showcasing in future issues of Mississippi Messages, as well as upcoming potential events and publications associated with this project. 
Need a few ideas or prompts to get started? 
-  List the first words that come to mind.  
-  What story is being told? What is the subject?
-  What feelings are evoked? Does it remind you of a past experience?  
-  Imagine walking here — what sounds, smells and tastes might you experience?  (You can also visit the stunning Pine Bend SNA, located roughly 20 minutes south of St. Paul, where this photo was taken, for further inspiration.)  
Ready to share?
Email your piece to writetotheriver@fmr.org by May 1, 2017. Please include your name, address (or at least city and ZIP). And if you're under 18 years old, please include your age and a contact number where we can reach a guardian or parent in case we're able to publish your work. 
Submit your piece in whatever fashion works for you, in the body of the email or attached as a .pdf, .doc or .docx. Remember, this is a friendly call for submissions. There is no grading, only appreciation.
Stay tuned and happy writing to the river! We look forward to hearing from you.