Fall 2020 programs and resources for students, teachers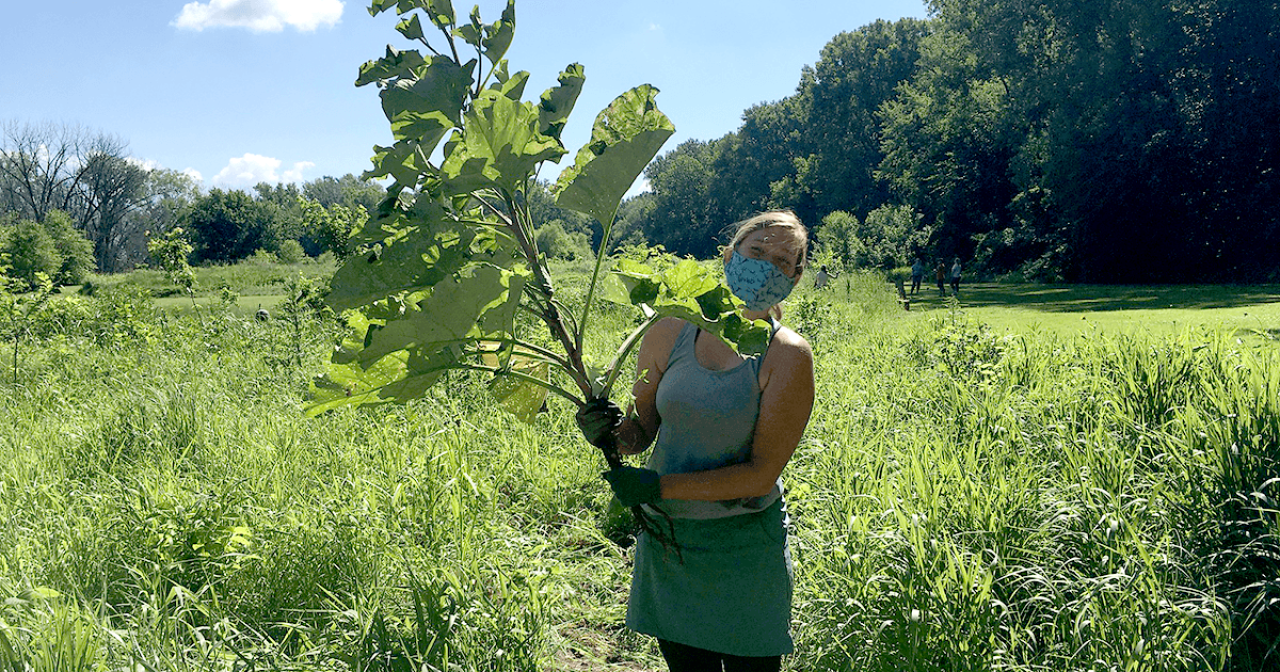 As schools and families respond to the ongoing COVID-19 pandemic, we're revising our usual educational offerings and group outings so you can stay safe and learn about and serve the river this fall.
Live virtual presentations for classrooms
We've turned our one-hour in-person presentations into 30-minute virtual versions that still meet state academic standards for grades 4-12. Our education staff can present on watersheds, invasive species, erosion and more via your classroom video platform. That way your students can ask questions and engage in real-time.
For more information or to schedule a presentation, contact FMR Youth Coordinator Kate Clayton at kclayton@fmr.org.
Online lessons and downloadable curriculum
Are you looking for materials and activities to engage students without a virtual visit?
Our lessons are available online complete with videos, activities, worksheets and more. Teachers (parents and other educators included) can download the full package plus a teacher's guide.
Access our online curriculum
Outdoor educational programs and group outings
The beauty of restoring and cleaning up the river is that many of our activities take place outside, reducing the risk of COVID transmission. Though large group activities are not taking place, we are able to work with small groups of 10–20 people. 
We require that everyone bring and wear their own mask as well as provide their own water. FMR is still able to provide gloves (unused since 2019) and tools (sanitized after every outing).
Stencil St. Paul storm drains with FMR
Our St. Paul stenciling or storm drain marking program has resumed with COVID safety precautions and is offering in-person outings for small groups of fewer than 20 people.  Learn more and sign up online!  
Stencil storm drains on your own with our DIY kit
One of the easiest ways to help the river and still socially distance is with our Do-It-Yourself (DIY) storm drain stenciling kit. You can sign up for a no-contact DIY stenciling kit pick-up for your family or small group (fewer than 15 people).
Cleanups, habitat restoration for groups
Cleanups and habitat restoration outings are possible for groups of 20 people or fewer. These groups can participate in customized, socially distanced educational river cleanups or habitat restoration events. Participants are required to bring a mask and wear it when within 15 feet of another person not in their household. Learn more and start coordinating your outing with FMR.
Questions or ideas?
We recognize the challenges students, families and teachers will face this fall, and we want to support you however we can. If you have any questions or ideas, please reach out to FMR Youth Coordinator Kate Clayton at kclayton@fmr.org.