5 ways you can reduce lesser-known water pollutants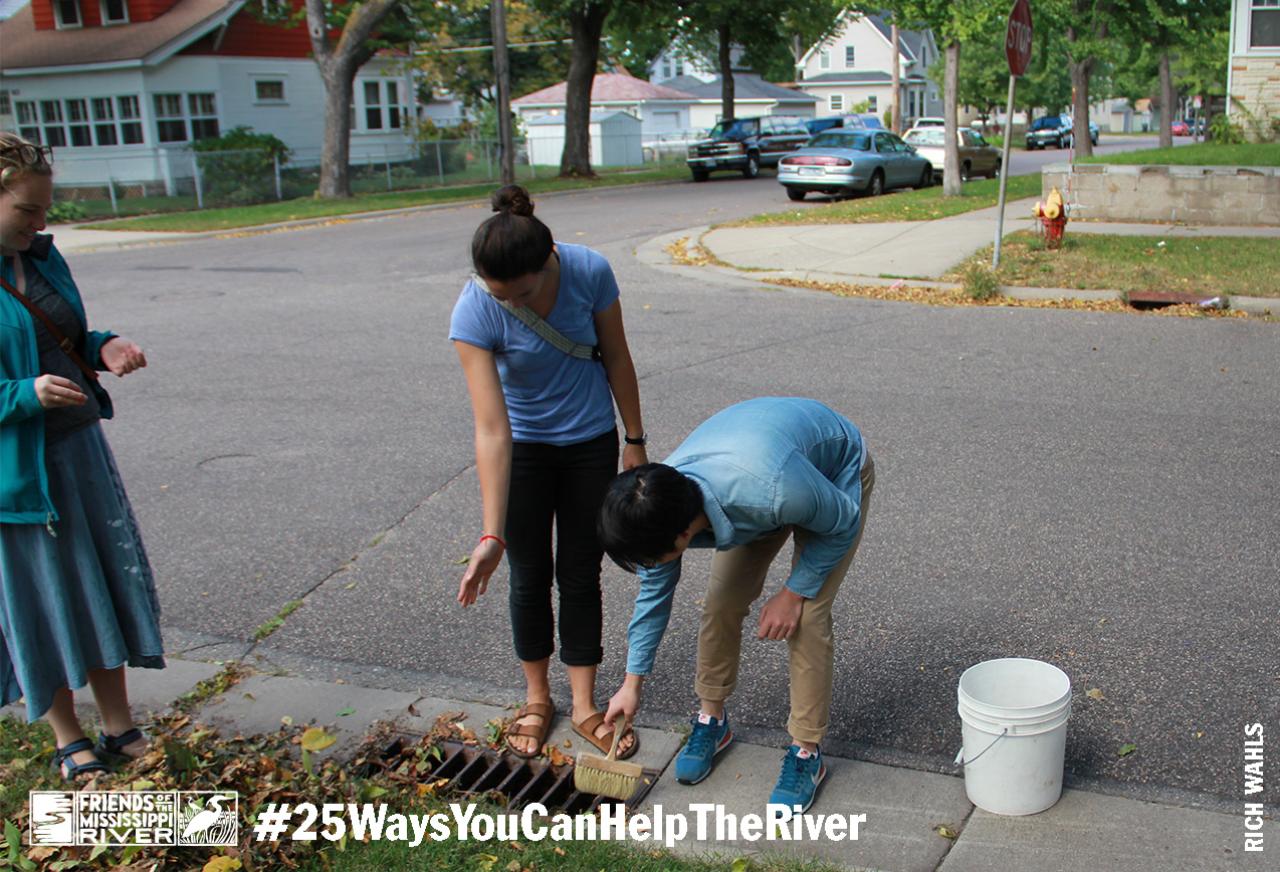 When we say water pollution, many people think of oil slicks or gasoline. But some threats to water aren't as obvious: pills, soaps, salts, plastics — even leaves!
As part of our 25 ways to help the river series, here are five ways to ensure lesser-known pollutants don't end up in the river.
1. Avoid microplastics
Since plastic can stick around for 500 years or longer, it inevitably ends up in our water. Tiny pieces called microplastics are even making their way up the food chain — they're in our drinking water and in the fish we eat.
Microplastics come from plastic bags, take-out containers, cosmetics and more. But the main source affecting our river is less visible: plastic fibers in synthetic fabrics like microfleece. Through laundering, these fibers enter wastewater treatment but slip through to the river.
In addition to choosing reusables over single-use plastics, river-conscious residents can:
- Be careful not to litter or flush plastics.
- Check out BeatTheMicrobead.org for products to avoid.
- Buy clothing and other fabrics made of natural fibers.
2. Mix up your deicing game plan this winter
Road crews often use salt to melt ice on streets and highways, but such deicers are the primary source of chloride in Minnesota's waters. Just 1 teaspoon of salt can permanently pollute 5 gallons of water.
Use these safe alternatives on your walkways and driveway:
- Shovel early and often to prevent ice buildup.
- Use deicers sparingly and sweep up extra for future use.
- And if it's below 15 degrees Fahrenheit, know that rock salt loses its melting power.
So when it's truly cold, turn to an alternative deicer or try sand for traction. Learn more tips for winter.
3. Adopt your street's storm drain
Grass clippings and leaves that blow into the street will wash down the storm drain and into the river. Why would these natural materials be a problem? All that organic matter has to decompose, sucking up oxygen and releasing nitrogen — factors that lead to fish kills and algal blooms.
One solution is to adopt your street's storm drain:
- On your neighborhood walks, stop by and scoop out whatever is caught in the grate.
- Before big storms, be sure to unclog the drain.
- Prevent buildup by raking leaves out of your street.
4. Don't flush pills
While it's important to get rid of expired or unwanted medications, don't send them down the drain. Wastewater treatment systems won't remove acting agents — leading to reproductive, growth and feeding issues for fish and other aquatic wildlife. Find out where you can get rid of old pills safely at DisposeMyMeds.org.
5. Use a car wash
Washing a car in your driveway might seem like a water-conscious choice since you can control how much water you use.
But all those suds, built-up salts, grease and dust rinse right down the road into your storm drain, then straight to the rivers and lakes nearby — unfiltered and untreated.
Luckily, most car washes are required by law to route their water through treatment systems that can pull out cleaners and residue. Some even reuse their water!
Of course, biking, walking or riding Metro Transit will help the river too.
Want more tips on how to help the river?
Find 25 ways you can help the river here. Got more to add? Tweet us @FriendsMissRiv.