Raingarden and Native Plant Tending
Thursday, June 4, 2015 - 1:00pm

to

Friday, June 5, 2015 - 2:45pm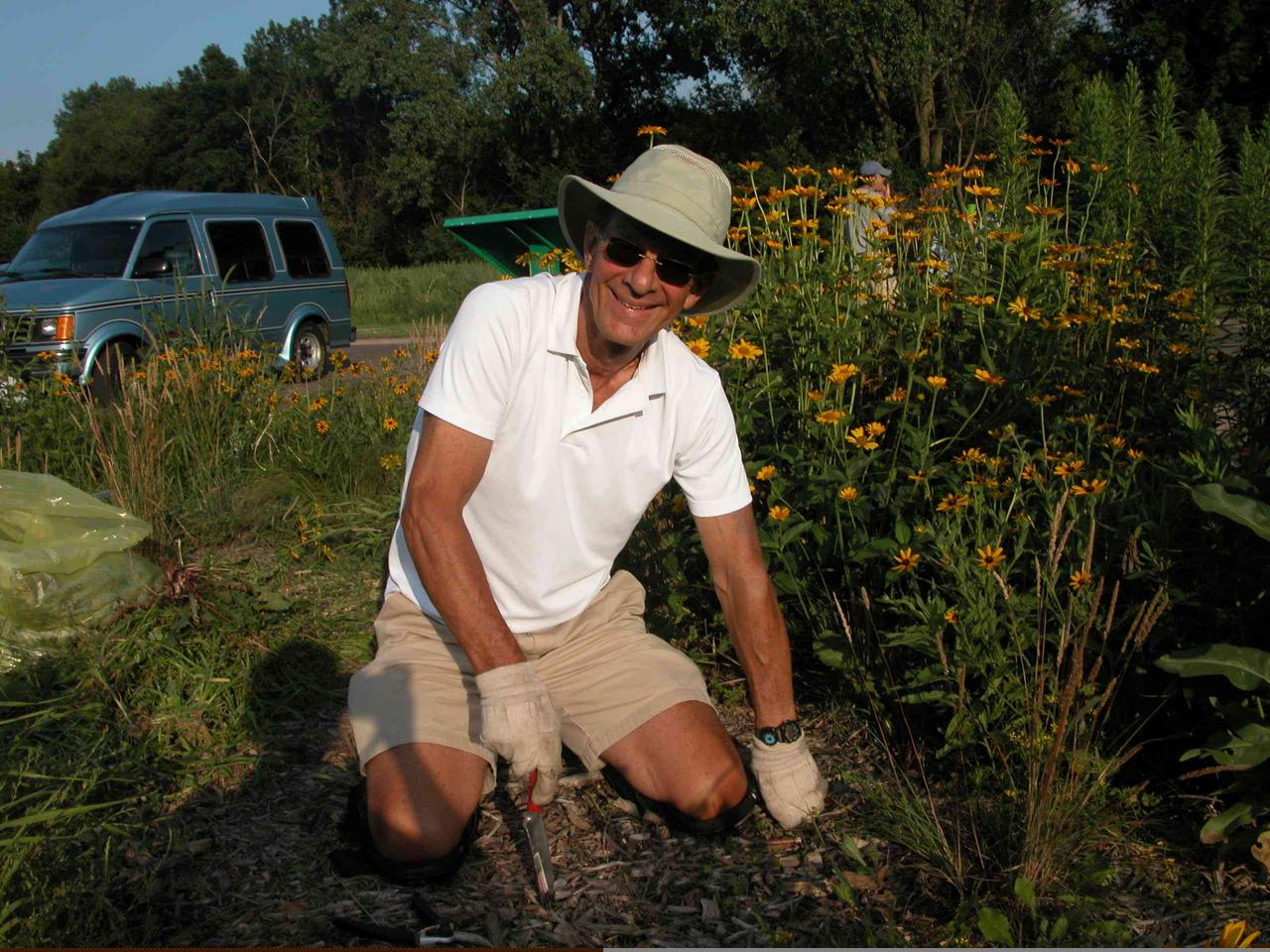 Join the award-winning restoration of Crosby Regional Park, nestled at the confluence of the Mississippi and Minnesota rivers in St. Paul. Volunteers are needed to help tend native shrubs in a newly planted raingarden and runoff-reducing berm near the renovated main parking area. These native plants help filter pollution (such as oil or salt from the parking area and path), prevent erosion into Crosby Lake and the Mississippi River, and increase the amount of wildlife habitat in the park.
Volunteers will work with FMR River Stewardship Coordinator Adam Flett and staff from St. Paul Parks & Recreation. Work may include invasive species removal/weeding, watering and other ecological restoration tasks as needed. There will be a brief overview of the project and introduction to the area and all training and tools will be provided. Volunteers of all ages and backgrounds are welcome!
This event is part of the Gorge Stewards program, actively engaging citizens throughout the Twin Cities in the stewardship of the national treasure that is the Mississippi River Gorge. The event is also part of a long-term plan to restore Crosby Park. Visit FMR's flickr site for photos from last fall's planting, as well as many other pictures of FMR volunteers in action (we recommend our "Best of" sets from 2012 and 2013).
Ready to register?
To ensure a high-quality experience, capacity is limited and preregistration required. Minors are welcome to participate with a parent or guardian.
To sign up, contact FMR Event Registrar Amy Kilgore via the contact form (please select Amy by name from the staff list under "Category") or akilgore@fmr.org, 651-222-2193 x31. Please include: the name of the event, your name, address and phone number and the number in your party.
You will receive a confirmation email and additional details, such as directions and what to wear, from Amy within, at most, a week. If you have earthlink or an active SPAM filter, please add akilgore@fmr.org email address to your contacts to ensure receipt.
If you can't make this event but would like to be notified of future Gorge Stewards events, contact FMR Outreach & Volunteer Coordinator sue rich at srich@fmr.org, or sign up for our twice-a-month e-newsletter, Mississippi Messages, by entering your email in the periwinkle box at right.
Thank you to our partners and funders:
Thank you program partners St. Paul Parks & Recreation and the National Park Service. Funding provided by the Minnesota Environment and Natural Resources Trust Fund and the National Fish & Wildlife Foundation.