Workday in the river gorge woodlands
Event Date:
Saturday, October 7, 2017 -

9:00am

to

11:00am
Location:
River Gorge along West River Parkway, Minneapolis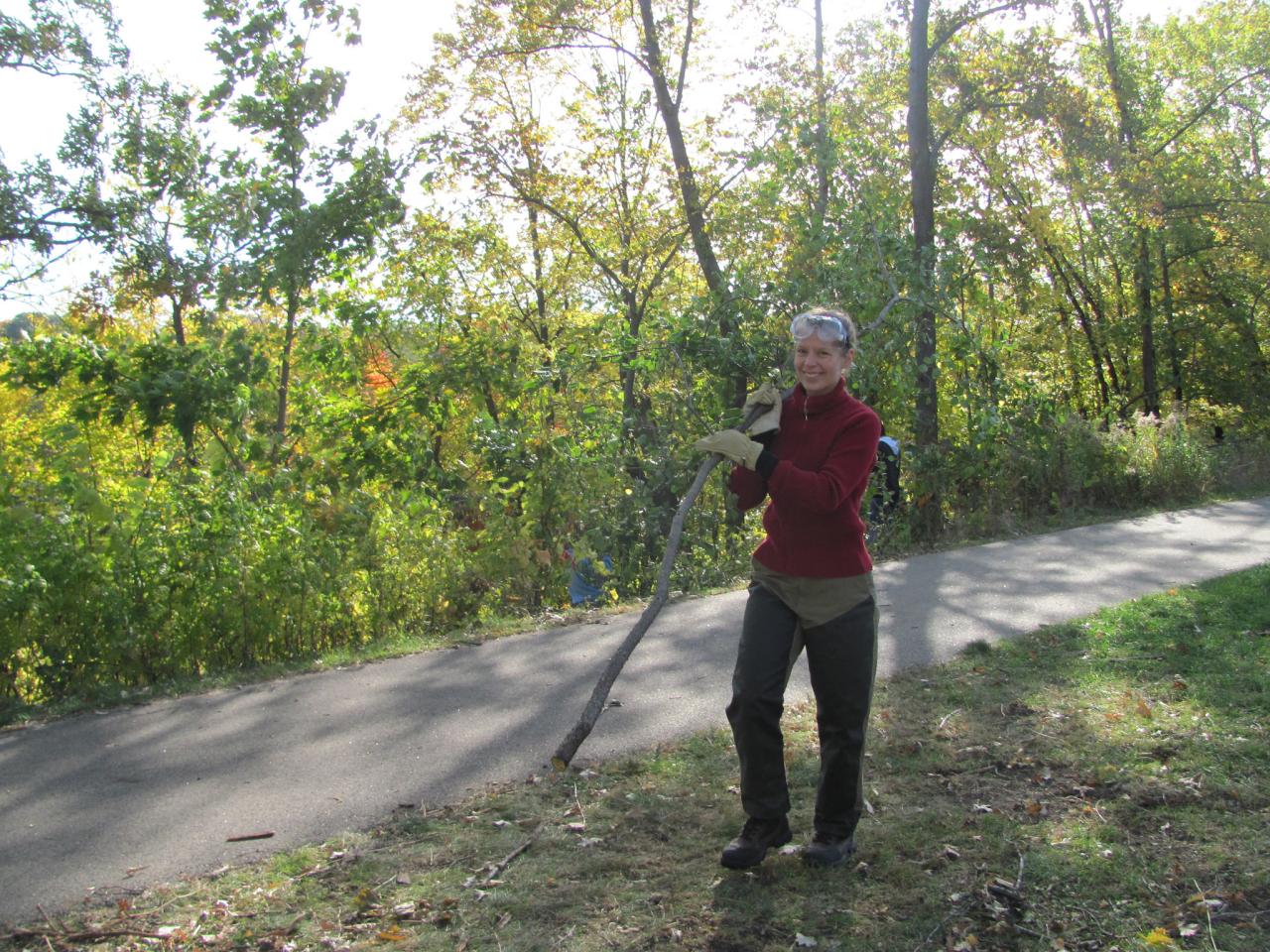 Just off the main path along the Minneapolis riverfront lie a surprisingly beautiful and rare oak savanna and woodlands tended by River Gorge Stewards volunteers.
The savanna includes the highest quality plant communities remaining in the River Gorge, including a mesic prairie and a remnant oak brushland/woodland undergoing restoration to oak savanna.
Come help restore and protect the savanna and woodlands by lopping buckthorn, hauling brush and performing other important restoration tasks! 
Volunteers will work closely with FMR staff to remove buckthorn and other invading trees, shrubs, and plants as well as hauling brush to its pick-up spot. Tools, gloves and training will be provided. However, be prepared to work on steep slopes and uneven terrain. Due to the tools and terrain, this event is not suitable for small children. Volunteers may also be asked to help with other restoration tasks as needed throughout the worksite.
This event is part of the Gorge Stewards program, which actively engages citizens throughout the Twin Cities in the stewardship of the national treasure that is the Mississippi River Gorge.
Ready to register?
To sign up and receive precise directions to the meeting spot, contact FMR Volunteer Coordinator Amy Kilgore via the contact form (please select Amy by name from the staff list under "Category") or at akilgore@fmr.org, 651-222-2193 x31. Please include the name of the event, your name, address and phone number and the number in your party.
To ensure a high-quality experience, capacity is limited and pre-registration required. Registration closes Thursday, October 5, or upon reaching capacity.
You will receive a confirmation email with details and directions from akilgore@fmr.org within two business days. (If you don't, please check your SPAM folder.) Amy is typically in the office M-Th.
If you're under 18 and interested in volunteering without the company of your parent or guardian, please take a moment and have them fill out this brief minor permission form.
Can't make it?
To receive notices of future Gorge Stewards volunteer events, contact FMR Volunteer Coordinator Amy Kilgore, akilgore@fmr.org. Or, to receive a twice-a-month e-newsletter including all FMR activities and news, sign up for Mississippi Messages.
Partners:
Thanks to event partners the Minneapolis Park and Recreation Board, and funders Great Lakes Brewing Company, Pentair, Patagonia, and Xcel Energy!