Pull garlic mustard at the Sand Flats [FULL]
Event Date:
Tuesday, May 15, 2018 - 6:00pm

to

Wednesday, May 16, 2018 - 7:45pm
Location:
River Gorge Sand Flats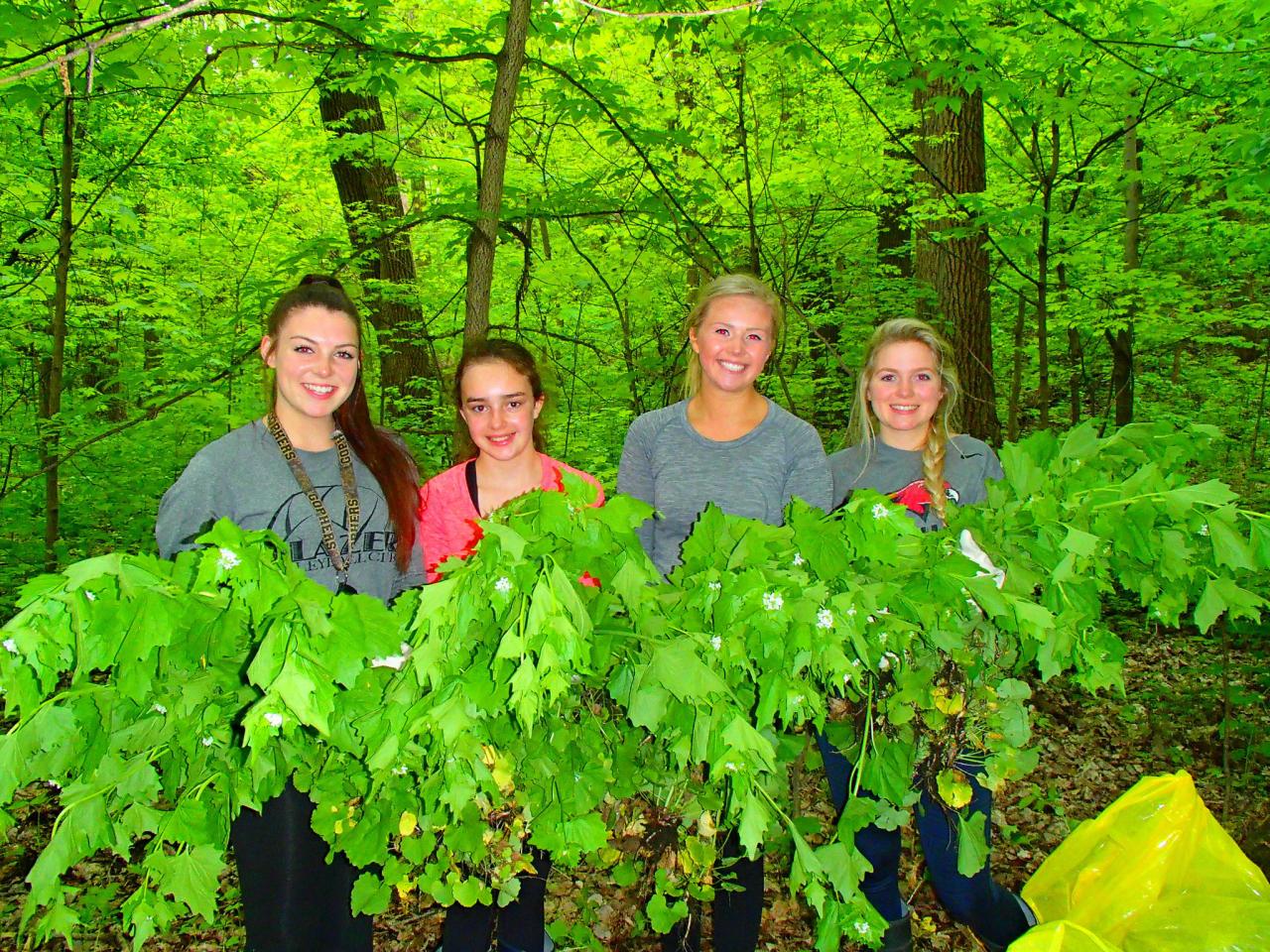 Volunteers displaying their freshly pulled garlic mustard bouquets.
Thank you for your interest in this event however, we've reached capacity and registrations are no longer being accepted. Please consider joining us at another restoration event.
--
After a brief introduction and training, we will proceed to the river gorge sand flats, known for their large sandy beaches and wonderful river-edge view. Working alongside FMR staff, volunteers will remove garlic mustard – an exotic plant invading many areas of the river gorge and outcompeting native plant species.
Although a serious threat, garlic mustard is not only easy to identify but quick to pull by hand. Volunteers will be pleased to see a dramatic difference in ground cover by the end of this event – improving both water quality and wildlife habitat.
As always, we'll provide any necessary tools and training. All are welcome, however, capacity is limited and registration required.
Can't make it?
Partners:
Thank you to Gorge Stewards Program partners and funders: Longfellow Community Council, Minneapolis Park and Recreation Board, Great Lakes Brewing Company, RBC Wealth Management, Andeavor Foundation, Xcel Energy, National Fish and Wildlife Foundation and US Forest Service