Help remove invasive garlic mustard at Pine Bend [FULL]
Wednesday, May 4, 2016 - 6:00pm

to

Thursday, May 5, 2016 - 7:45pm
Pine Bend Bluffs Scientific & Natural Area, roughly 20 minutes south of St. Paul along the river in Inver Grove Heights (Registrants will receive detailed directions.)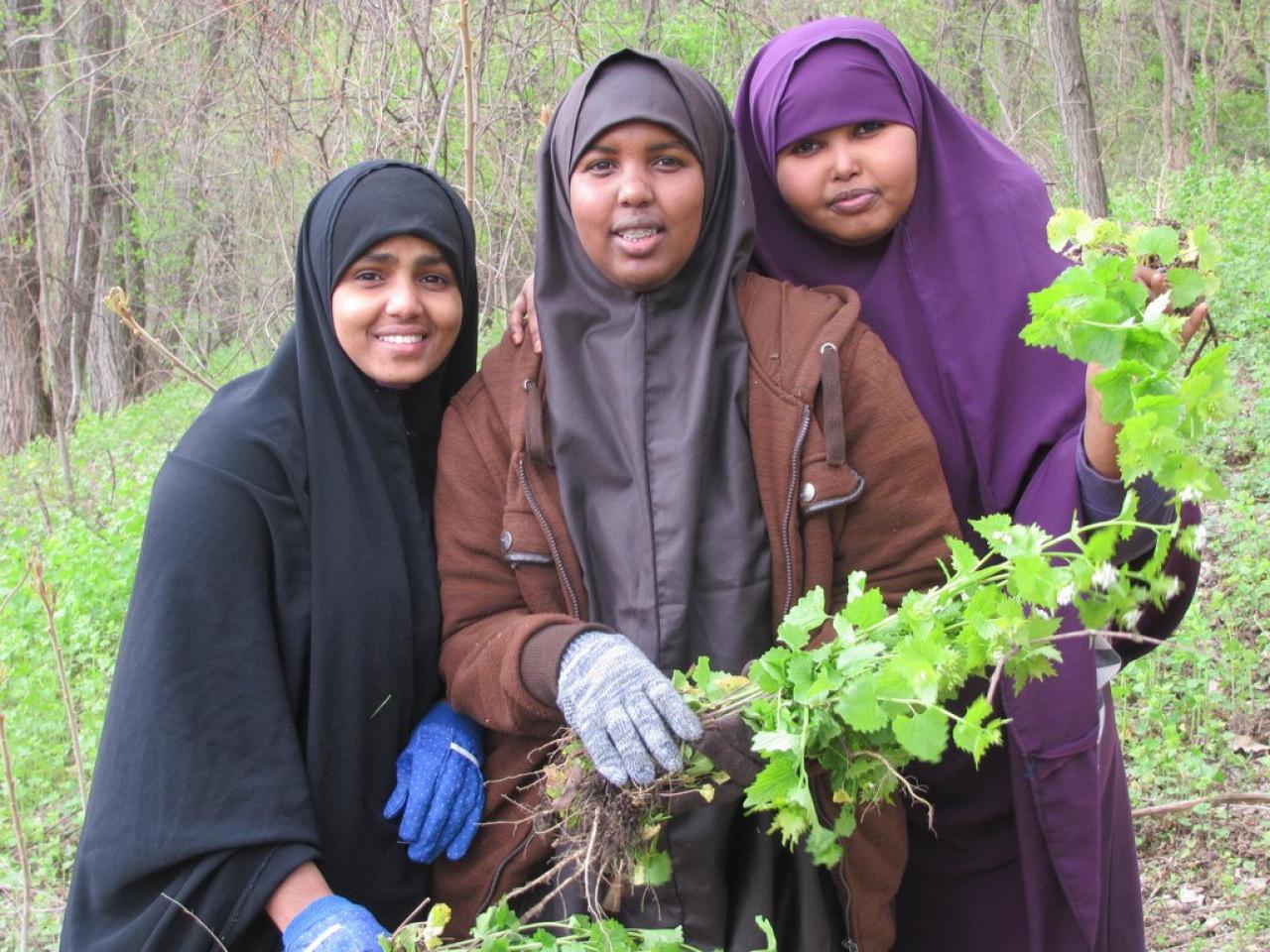 Thank you for your interest in this event, however it has reached capacity and registrations are no longer being accepted. Please consider another event scheduled on the FMR calendar. 
Please note: This event has been rescheduled from Thursday, April 28 to Wednesday, May 4th! 
Located just 20 minutes south of St. Paul, Pine Bend Scientific and Natural Area is home to some of the best views of the Upper Mississippi River and is a welcome respite from the bustle of the cities. 
Working closely with FMR staff, volunteers will remove the invasive species garlic mustard. Brought over by European settlers, this former garden plant has no natural controls in our landscape and can easily take over a forest floor, leaving very little ground cover for other species. Although a serious threat, garlic mustard is fairly easy to identify and quick to pull by hand. Volunteers should be able to see a big difference in just a couple hours of work.
Also, volunteers who enjoy the experience and want to continue working on their own time at Pine Bend will receive a card certifying them to return to this Department of Natural Resources site to complete additional, independent garlic mustard removals with friends and families if they wish. (The pledge component of this event is optional, as opposed to the Pledge to Pull coming up at Crosby Park.) 
** The suggested pledge is an additional six hours beyond the event. If you bring someone with you, you can count their hours as well. For example, if you participate in the 2-hour training and removal session, then bring your partner plus a friend for a 2-hour session that you schedule yourself, that totals 8 hours: 2 for the training, plus 6 hours of work from the follow-up, independent session!
Can't make it?
Learn more
• Pine Bend Bluffs Natural Area and FMR volunteers
 Invasive speices: Why do they matter?
• FMR's land conservation program
• Pine Bend SNA conservation project 
Thank you to our partners and funders:
A special thanks to our funders and partners, Minnesota Environment and Natural Resources Trust Fund, the Malcolm Trust Fund and the Minnesota Department of Natural Resources.