What's in the new River Corridor rules?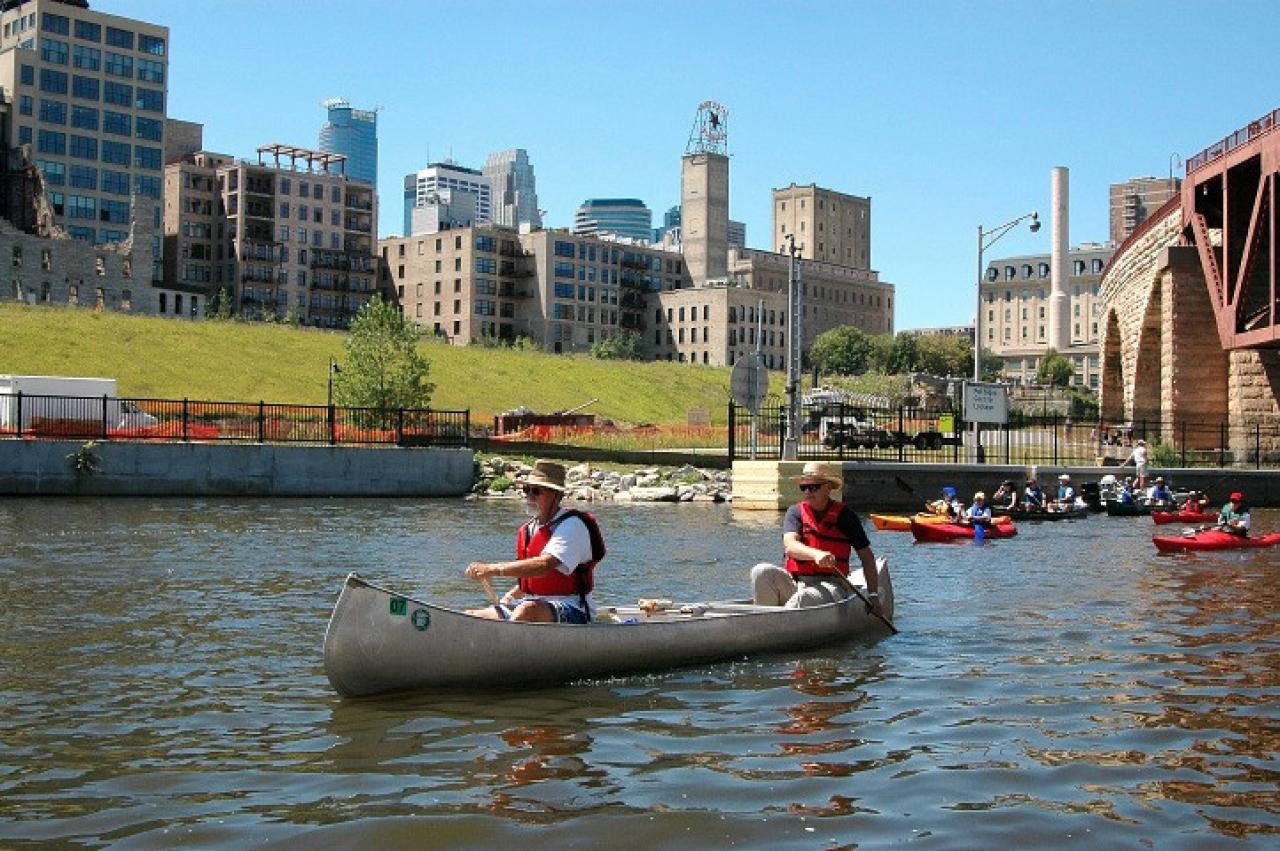 Protecting our riverfront together
As our 25 metro river cities and townships craft new rules for land use and development throughout our metro Mississippi, FMR is proud to serve as a resource for metro river city planners, local decisionmakers and everyday residents.
While each corridor community will write its own MRCCA ordinance, the state has set some rules about minimum standards that must be included. These rules have been assembled into a "model ordinance" that most cities will use as a template.
We've put together guides, videos and maps to explain the rules, the model ordinance and opportunities for your community to add extra protection for its special riverfront features.
What's in the new rules?
To watch full-screen, hit 'play' then click the square in the lower right corner. (Transcript available here.)
MRCCA model ordinance
MRCCA Model Ordinance was developed by the Minnesota Department of Natural Resources (DNR). Most corridor cities and townships will use this model ordinance as the starting point for developing their own ordinances. It includes all of the language and standards required by the state rules, which were developed through years of stakeholder engagement. We've provided several resources for understanding the model ordinance:
MRCCA districts
Because the areas surrounding the river are so diverse, there are six different land use designations, or districts, throughout the corridor. These different districts reflect the character of these areas and provide guidance for existing and planned development.

Some elements of the MRCCA rules are the same throughout the entire Critical Area. Others, like building height and setback limits or open space requirements, vary by district. MRCCA rules are not a cookie-cutter approach.
We've created an interactive map that allows you to type in any address to find out whether it's within the Critical Area, and if so, in which district.
Click on the MRCCA districts, shown in various colors, to understand the district's character and development limits. Click on any city name to see its MRCCA ordinance progress. Zoom in or go full screen (using the box button on the upper right) for better viewing.
If you prefer a PDF version of the district maps, they're available here in order from north to south:
Stay in touch!
Sign up to be a River Guardian and we'll be in touch when there are opportunities to influence your local river rules and important river-related state policies.
Questions? Contact FMR Land Use & Planning Program Director Colleen O'Connor Toberman, ctoberman@fmr.org, 651.222.2193 x29.