New visitor center is centerpiece of Fort Snelling's 2020 vision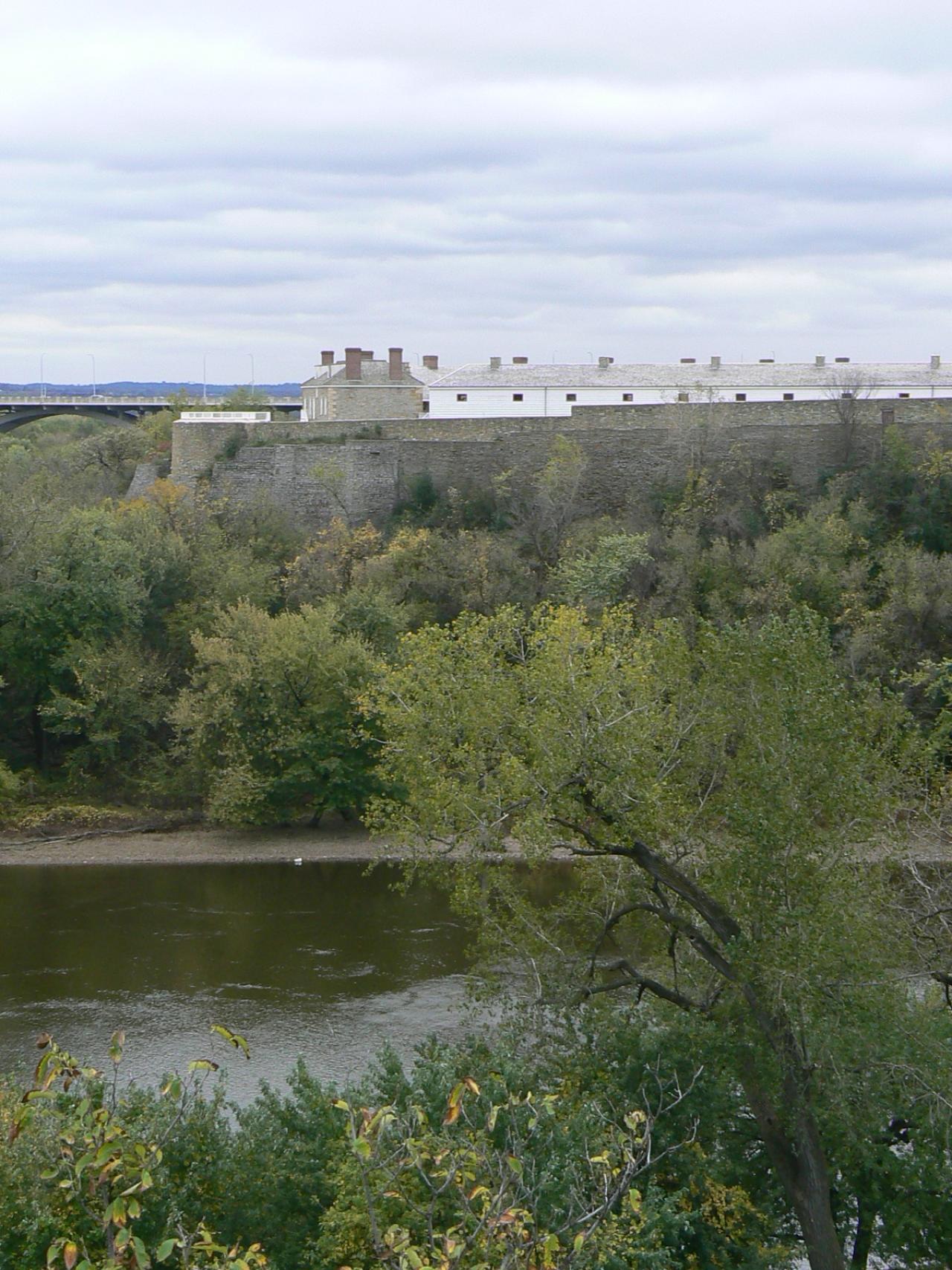 December 9, 2015
As Fort Snelling approaches it's bicentennial in 2020, the Minnesota Historical Society (MHS) is gearing up for exciting changes to the site, including a new visitor center, improved trails and wayfinding, less surface parking, and a renewed focus on the historical significance of this special place perched high above the confluence of the Mississippi and Minnesota Rivers.
The existing visitor center was built underground in the 1970s to minimize impacts to the Fort's visual character, but after several decades the building is plagued with irreparable water and mold issues. Now MHS wants to take on the worthy challenge of renovating some of the existing historic buildings to serve as a new visitor center that will offer a much more robust array of exhibits and learning opportunities. They also want to make significant changes to the landscape around the buildings to encourage more use of the site by pedestrians, hikers and bikers, and to take better advantage of the tremendous scenic views of the river, bluffs and valley.
To gain public input on the new master plan for the historic site, MHS is hosting three open houses in January. Dates and locations are as follows: January 19, 5:30-7:30 pm at Historic Fort Snelling, January 20, 5:30-7:30 pm at Rondo Community Outreach Library in St. Paul, and January 21, 5:30-7:30 pm at Brackett Park Recreation Center in Minneapolis. Visit their website for meeting details, to view a short video, to provide input about the project online or to contribute your own memories and stories about Fort Snelling's 200 year history.