Downtown St. Paul riverfront development plans fall through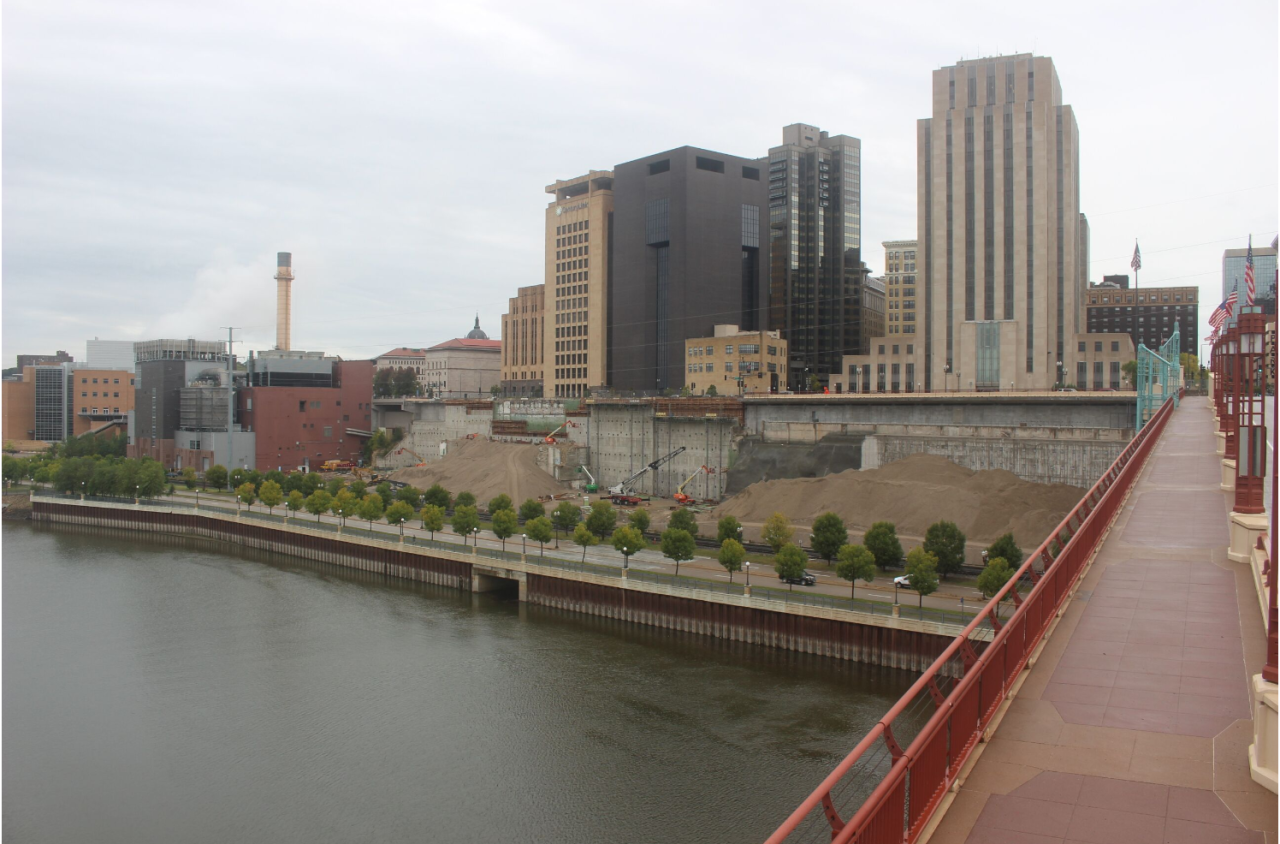 The redevelopment of the former West Publishing and county jail site on the bluffs of the Mississippi in downtown St. Paul hit another snag recently when the landowner, Ramsey County, and the prospective developer, Cardon Development Group, decided to part ways.
FMR has been closely following efforts to redevelop the site and recently served on a task force formed by the county and the city to provide guidance.
In recent years the county has spent more than $17 million to demolish the former West Publishing buildings and Ramsey County Jail to make the location more attractive for redevelopment.
Billed as the Riverfront Properties, the five-acre site is critical to St. Paul plans to revitalize its riverfront and create a better connection between the top and bottom of the bluff. It's also a key location for the implementation of a proposed "river balcony" promenade to connect the Science Museum of Minnesota with the Union Depot along the bluff-top.
According to the Pioneer Press, Cardon had envisioned three towers along Kellogg Boulevard — one residential, one hotel and one commercial — sitting atop a four-level parking structure that runs from the street level down the depth of the bluff.
Talks with the county halted when the developer requested for more public financing for parking construction. Ramsey County Commissioner Rafael Ortega said the county will analyze whether a different design that incorporates less parking may be cheaper.