Thank you, River Stewards!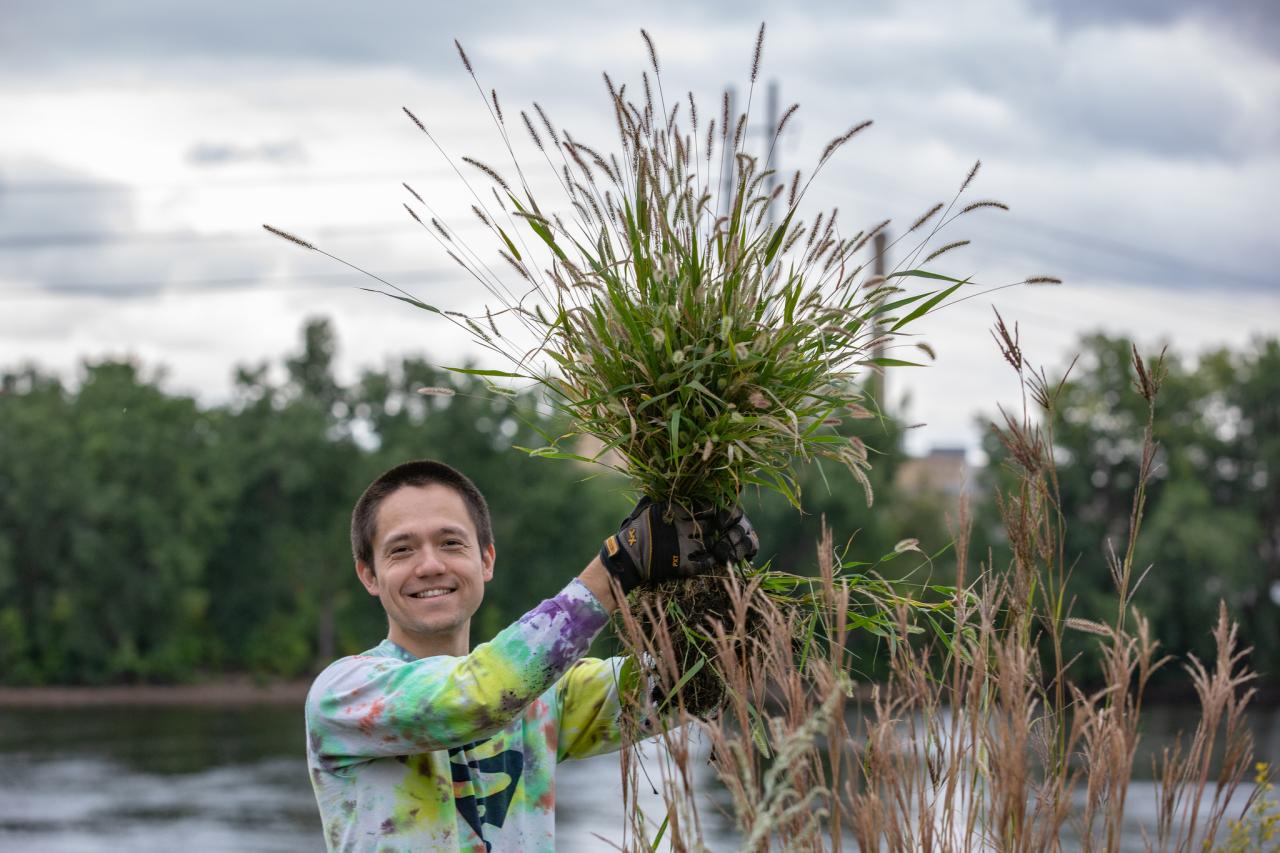 FMR Super Volunteer Allan Tokuda tends native prairie at Ole Olson Park in North Minneapolis. Over 700 people volunteered at FMR projects like this in 2018, contributing more than 3,000 hours to habitat creation, restoration and stewardship. (Photo by Tom Reiter for FMR)
December 14, 2018
Year after year we're blown away by the hardworking, enthusiastic volunteers we are so lucky to work with.
Your hard work really added up over the course of this season, despite a slower start to our spring. (Remember the foot of snow that hit the week of Earth Day?) This year, 713 individuals volunteered with FMR at community events, contributing over 3,000 hours of service in 2018. That means you volunteered more hours than there are miles of the Mississippi River.
Whether you were able to join us for two hours — in the field restoring habitat, hand-collecting native seed or hauling brush — or earned FMR Super Volunteer status at 20+ hours, know your time and dedication doesn't go unnoticed. Volunteers help stretch limited resources and expand our reach.
Together, we make an even greater impact on the health of the river and our local communities. We're incredibly grateful.
Looking back
We've gathered some of the best photos from our 2018 volunteer season below. Click the arrows to enjoy here or open our Flickr album in full screen.
Thanks to you and to youth
We wouldn't be successful without volunteers like you. From all of us at FMR: THANK YOU!
Volunteers of all ages got their hands dirty this year. For a recap of our youth program's impressive 2018 accomplishments, check out "Young river stewards hit it out of the park once again."
See you next season
To stay in touch about volunteer events and stewardship programs, contact FMR Volunteer Coordinator Amy Kilgore, akilgore@fmr.org. We look forward to working with you in 2019!