FMR presents an evening with American Routes' Nick Spitzer and WCCO's Jearlyn Steele October 2019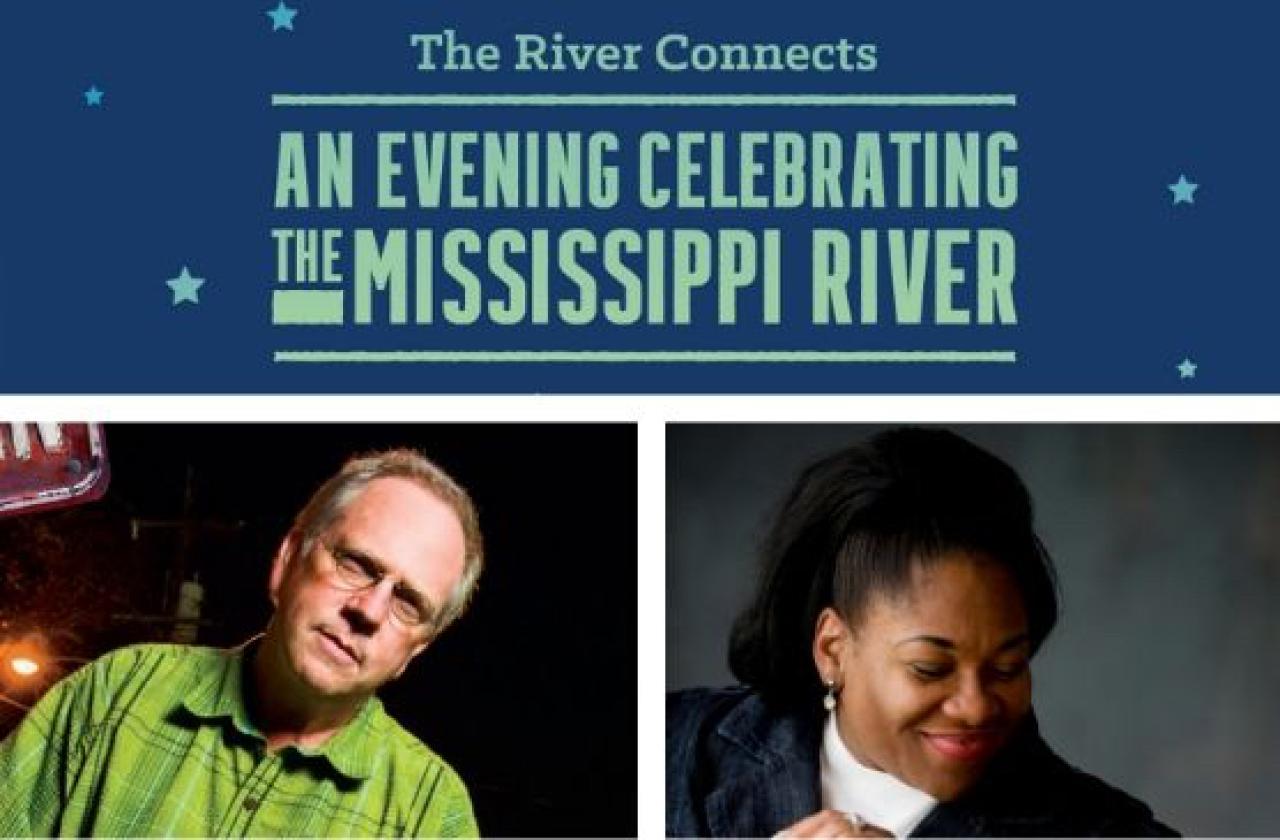 Get ready for a journey downriver connecting music and culture of the Mississippi from the headwaters to the mouth. Register for An Evening Celebrating the Mississippi River by September 23!
September 9, 2019
The Big River's biggest night is just around the corner. We hope you can join us for An Evening Celebrating the Mississippi River on October 3. This year's event celebrates the myriad ways in which the river connects. 
South to the mouth: The Mississippi River of songs with Nick Spitzer
Our keynote speaker, the renowned Nick Spitzer, is a New Orleans-based folklorist and producer of public radio's "American Routes," will take us down the river through song.
In the last 20 years, "American Routes" has aired on over 330 stations. Up to a million weekly listeners enjoy the two-hour program devoted to vernacular music and cultures.
Spitzer will present music from along the Mississippi ranging from gospel, blues and jazz, to country, rock and pop. We'll hear archival audio, interviews and commercial recordings. And through the presentation, we'll explore the Mighty Mississippi as a place where nature and culture flow together.
An advocate of cultural conservation, Spitzer will address the Mississippi River's myths, metaphors and rituals with songs like "Old Man River," "Big River" and "Wade in the Water." We'll listen to matters of life and death expressed in songs like "Backwater Blues" and "River's Invitation." We'll even hear pieces of Spitzer's own recorded conversations with Captain Doc Hawley, the 82-year-old retired captain of the steamboat Natchez, St. Louis native Chuck Berry's piano player Johnny Johnson, and former longshoreman Aaron Neville.
Join us for the roots and routes of music and culture along the Mississippi River as we journey from the headwaters and head south to the mouth.
Jearlyn Steele: Singer, speaker, TV reporter and radio talk show host
We are thrilled to welcome back Jearlyn Steele, a member of the internationally acclaimed family The Steeles. A native of Indiana, Steele relocated to Minnesota where she's inspired her audience with her music, reporting and radio shows for decades.
Steele has performed from South America to Europe to Carnegie Hall. She returns to our stage to emcee An Evening Celebrating the Mississippi River.
For more than ten years, Steele has been an entertainment reporter for Twin Cities Public Television's award-winning political show "Almanac" interviewing local, national and international acts. Her voice graced the airways when she was a frequent special guest on public radio's acclaimed broadcast "A Prairie Home Companion" where she had the honor of performing duets with music greats Carol King and Elvis Costello. Her vocal talents also landed her a feature on the big screen in the film "A Prairie Home Companion." And for over two decades Steele has hosted her radio show, "Steele Talkin'," on WCCO.
To enjoy the talent, charm and grace of Jearlyn Steele, register by September 23 for An Evening Celebrating the Mississippi River.