Thank you for making The River Connects a success!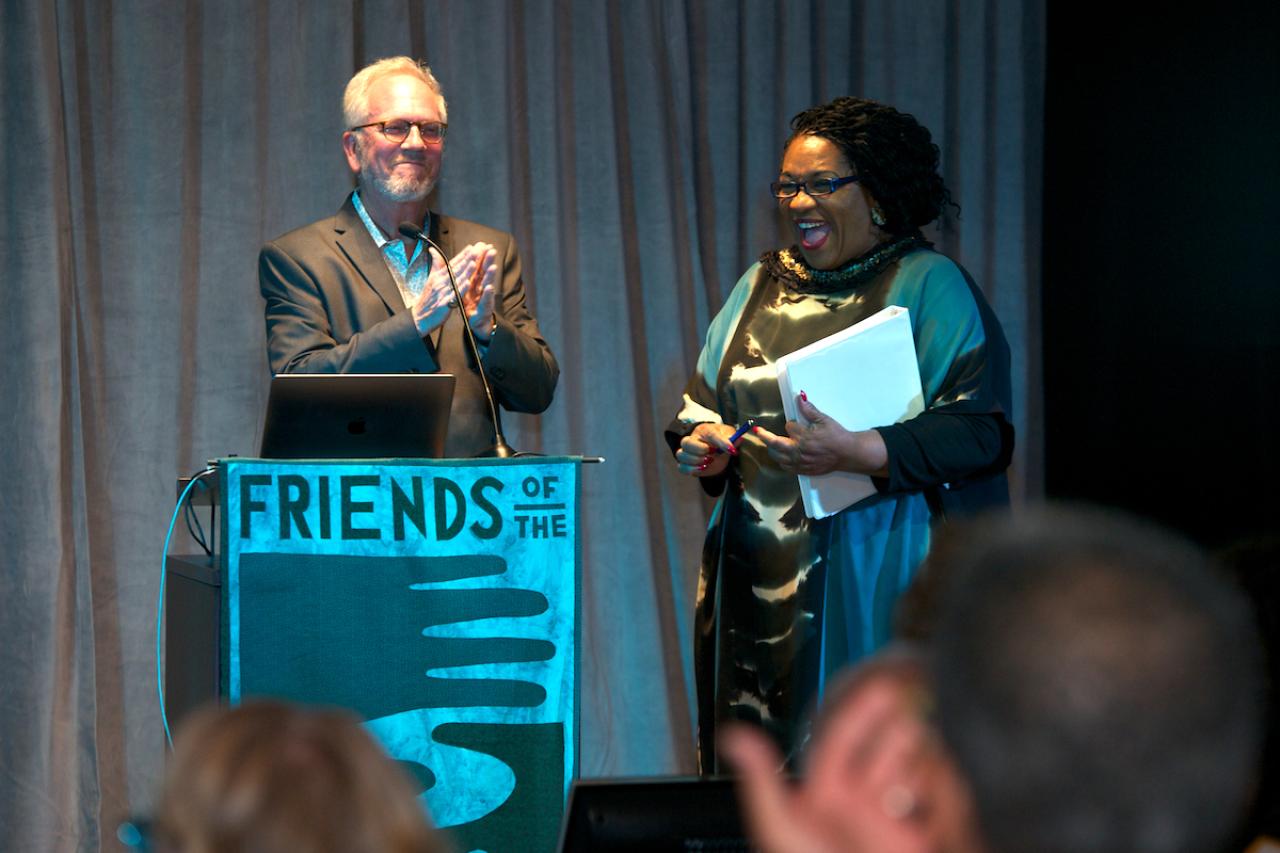 Keynote speaker Nick Spitzer and emcee Jearlyn Steele. (Photo by Anna Botz)
October 7, 2019
We held our annual Evening Celebrating the Mississippi River this year on October 3 to celebrate the many ways the river connects. We're deeply grateful to you for making the event a huge success. Together we raised over $135,000 to support FMR's mission to protect, restore and enhance the great natural resource on which we all depend — the Mississippi River.
If you want to relive the event (or in case you missed it), we made this collection for you. See all GIFs from our photo booth. Find a playlist of river songs that our keynote speaker Nick Spitzer from American Routes presented. Take a tour of our work from the eyes of a heron. Read stories of river connection from our members and friends. See photos of our 200+ attendees coming together to protect and restore our river.
Thank you to all our supporters and sponsors, speakers and musicians for making this a night to remember.