Happy trails, Daurius!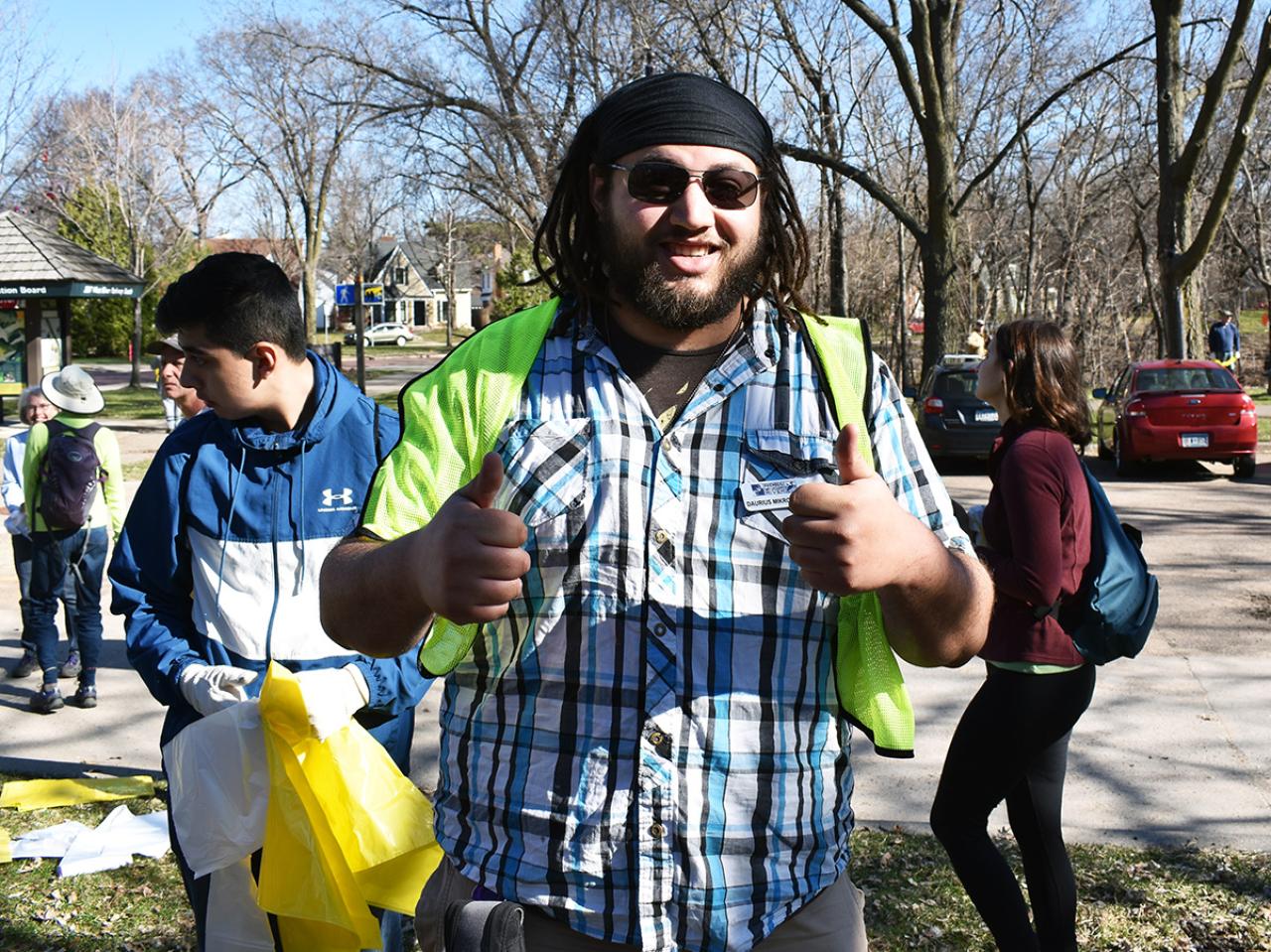 For the past three years, Program Assistant Daurius Mikroberts has led Twin Cities youth in efforts to protect the river.
Daurius has decided to move on to other pursuits in life. While we'll miss his humor and candor, his accomplishments will continue to ripple out in our communities.
During his time at FMR, Daurius worked with more than 3,000 youth as a leader in our storm drain stenciling program. As a result, 7,690 storm drains now remind people to "Keep 'em Clean," and 21,000 local residents have tips on how to protect stormwater.
Daurius also supported dozens of other FMR stewardship events with local youth and volunteers. He contributed to FMR's organizing work in North and Northeast Minneapolis, advocating for public input in development along the river. And last summer, he held a conservation internship and monitored our restoration sites' wildlife and insect populations.
In parting, he shared: "I'm incredibly grateful for the time I've been able to spend learning and working with not only my colleagues at FMR, but also youth and residents of the Twin Cities area in protecting the river." We too are grateful for his efforts and willingness to help out in all of FMR's programs. We wish him the best of luck going forward. Happy trails, Daurius!