River Sustainers are foundational to the health of the river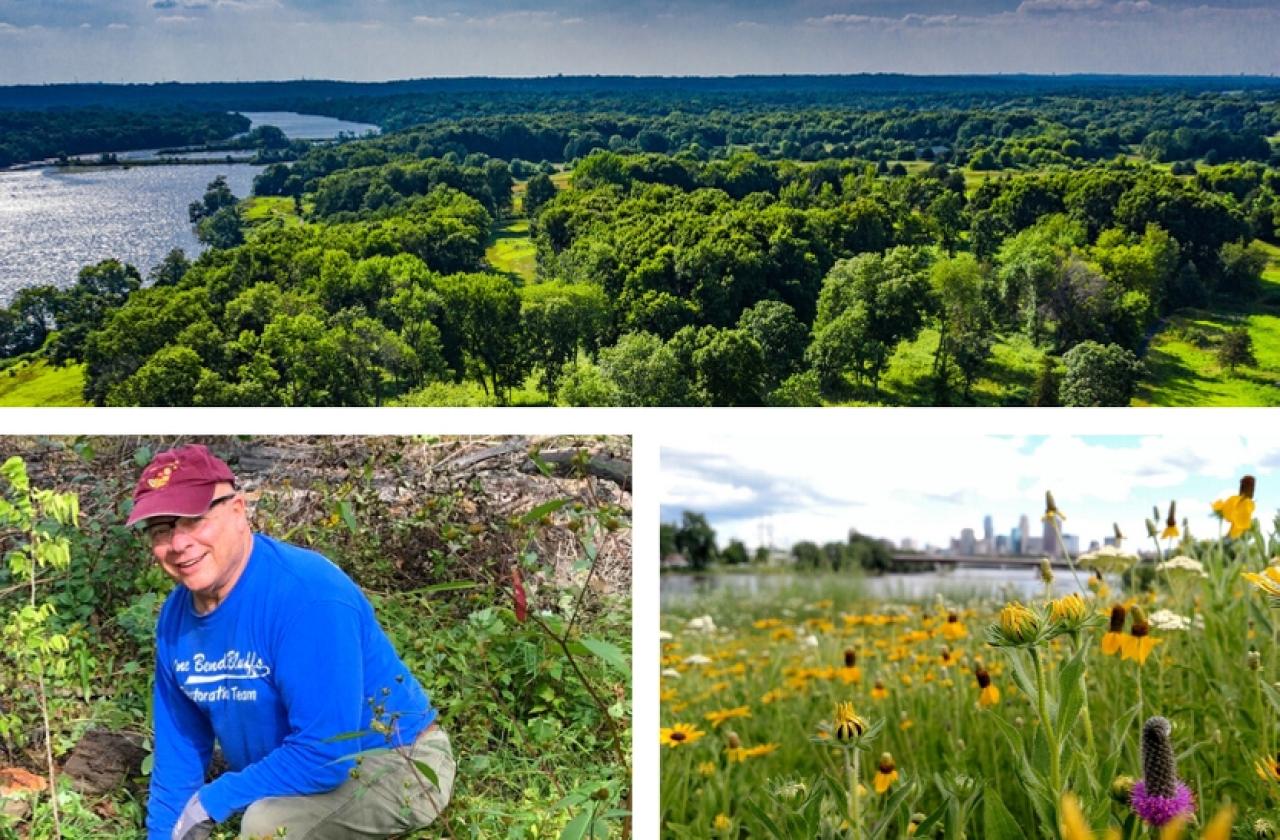 Fred Bertschinger provides "perpetual support" to FMR as a River Sustainer. Ongoing, recurring monthly contributions make up the crucial foundation of support we rely on in our work to protect the health of the Mississippi River. (Top photo by Tom Reiter)
February 10, 2020
FMR River Sustainers ensure the health of the Mississippi River through their recurring monthly contributions. Becoming a sustaining member is a convenient way to support FMR and provides ongoing, reliable revenue to protect, restore and enhance the mighty Mississippi.
Through secure, automatic, recurring monthly payments from your credit or debit card, you can support all of FMR's work and advocacy for clean water, healthy habitats and vibrant communities throughout the year. Your donation is automatically deducted from your account until you decide to either stop or change your contribution. Simplify your support of FMR and become a River Sustainer today!
Join Fred as a River Sustainer
Fred Bertschinger is an FMR River Sustainer, longtime volunteer, River Guardian and Mississippi River Legacy Society member. Raised in an Iowa town along the banks of the Mississippi River, Fred frequently viewed the river from bluffs or the bridge high above it. 
"I have fond childhood memories of hearing the calliope playing on the Delta Queen and walking more than a mile with my family to see her as she paddled upstream through the lock. I spent many contented hours fishing with my father downstream from a nearly mile-wide dam. Sunday afternoons in the fall we watched wave after wave of ducks and geese come down the flyway and rafts of waterfowl resting on the big bend in the river," Fred shared.  
"I am now able to do more things to improve the riverway. I am pleased to give both my physical and financial support to help protect and restore the Mississippi," Fred said. "I opt to be a sustaining member because supporting FMR is not a choice to be decided annually. My support will continue perpetually as long as I am able. John Muir's thought is apt — the rivers flow not past, but through us."
FMR thanks all of its River Sustainers for their steadfast support. Will you join us by becoming a River Sustainer? Sign up today. 
River Sustainers make a difference
On an annual basis your ongoing, monthly gift has a tangible impact on the health of the Mississippi River. For example:
A $5.00 monthly gift could provide FMR volunteer river stewards two pairs of loppers and six pairs of gloves to remove invasive species from restoration sites, helping improve the health of the Mississippi River by transforming land that surrounds it back to its natural state.
A $10.00 monthly gift could purchase and plant 10 burr oaks to help restore the Mississippi River's watershed. These trees provide a healthy habitat for wildlife and create a beautiful space for all to recreate and relax.    
A $15.00 monthly gift could provide a Storm Drain Stenciling presentation and hands-on outing for two elementary school classrooms, raising awareness of the direct link between stormwater runoff and river pollution and helping cultivate the next generation of river stewards.
A $25.00 monthly gift could purchase and plant three pounds of diverse, native prairie seed. These deep prairie root systems help filter pollutants from runoff water and provide important habitat for pollinators and other wildlife.
A $50.00 monthly gift could present a community watershed workshop packed with information about lawn care, rain gardens, native landscaping and other topics that help people protect the Mississippi River; or a hands-on rain barrel workshop which teaches participants about the watershed-friendly benefits of rain barrels and gives them the opportunity to assemble their own rain barrel to take home.
Learn more
Contact John Briel, Membership Relations Manager, at 651-222-2193 x19 or jbriel@fmr.org with questions about FMR's River Sustainer program or if you would like assistance setting up monthly, recurring gifts.