Celebrating Executive Director Whitney Clark's 25th year at FMR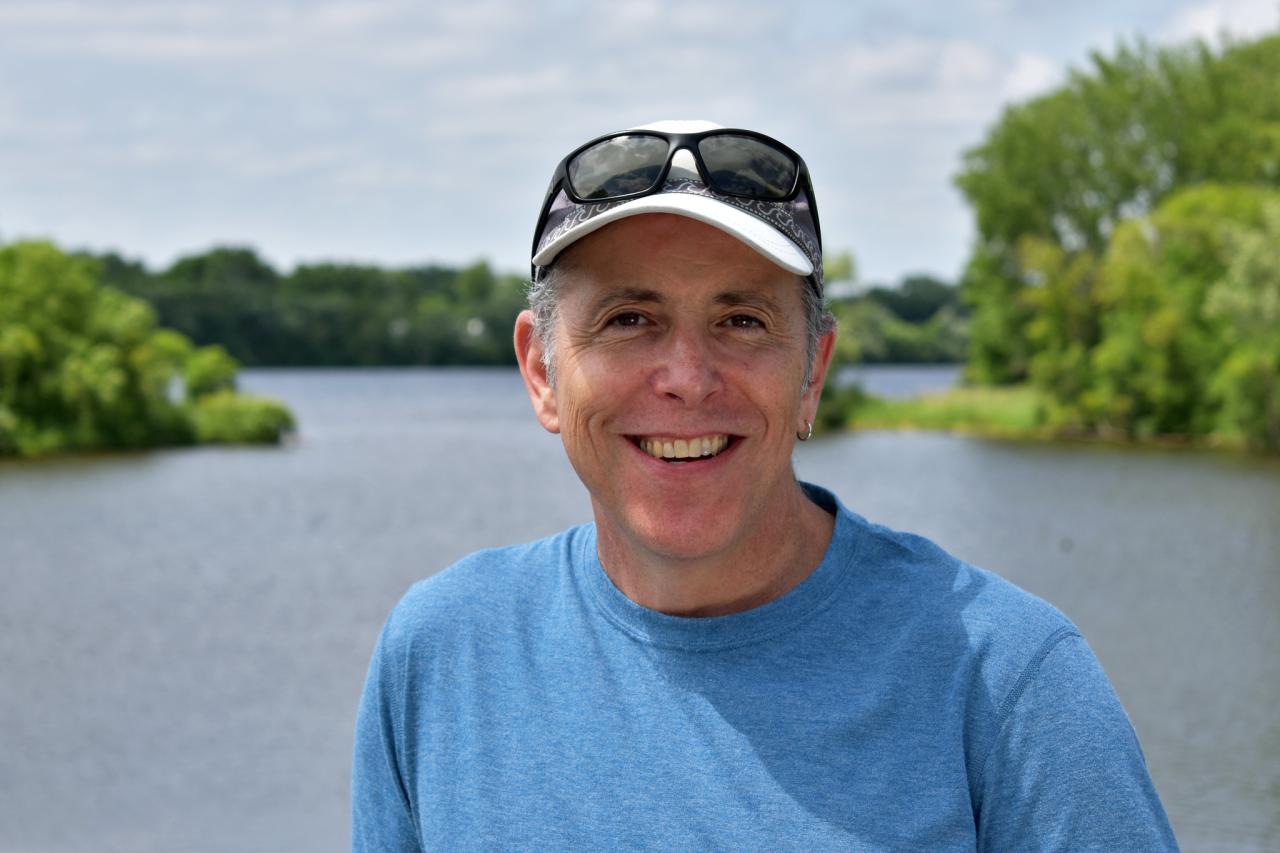 This January, we celebrated Executive Director Whitney Clark's 25th anniversary here at FMR. In a recent Mill City Times interview, Whitney reflected on his beginnings:
"When I was hired, FMR was just a startup organization with a passionate group of founding board members and some big ideas. I was the only full-time employee and our office was a glorified broom closet. But we had a compelling mission to protect, restore and celebrate the Mississippi River. It was easy to see the need. Our communities had turned their backs on the river. It was polluted and underappreciated. I was excited for the opportunity to build something."
And build something he did. Whitney has grown the capacity of FMR to match its big vision.
When asked what he's most proud of in his 25 years, he answered: "We've had some extraordinary successes in the last 25 years. We helped protect 1,300 acres of critical and connected habitat along the river at Pine Bend Bluffs, and have since grown to protect and restore more than three dozen other habitat sites. We led the charge to develop strong, protective science-based rules for land use and development along the metro Mississippi River. These rules are now being codified as zoning ordinances in all 25 Twin Cities riverfront communities to assure all future development in the river corridor will meet higher standards for water quality and protection of natural features and scenic views."
He also noted that he's proud of some of the struggles FMR stayed in, irrespective of their outcome: "I'm thinking of our stance on the Upper Harbor Terminal redevelopment project in North Minneapolis — we didn't see the outcome we wanted there. But we remained true to our values around community process, equity and environmental justice. Not everybody agreed with our position there, but we did make some new allies in that work and we learned a lot.
"But really, I'm proudest of the passionate team of professionals that we've created at FMR. The impact we've had over the last quarter-century really belongs to all of them and to the committed and supportive board of directors who have guided us. Organizations are made of people, and we've been lucky to have a dedicated and talented crew that keeps impressing the heck out of me."
We know we're lucky too. The FMR staff and board are grateful for the integrity of Whitney's transformational leadership, and his tireless and inspiring dedication to the river and to all of us.

Thank you, Whitney!